Managers and Administrators can view applicants from the Applicants Dashboard.
To view applicants:
Click WorkSpaces.
Under your organization's name, click Administrator.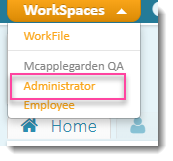 The Administrator WorkSpace or Home tab will appear. Click Applicants.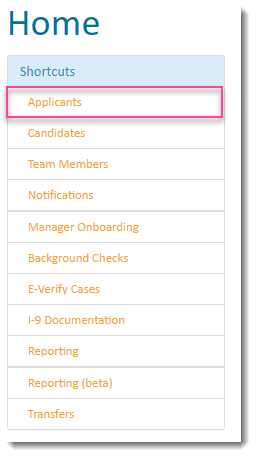 Applicants will display.
The Applicant Name displays on the left.
The Positions applied to display in the middle.
Symbols display on the right; hover over the symbol for more information.

The Dollar Sign symbol represents Tax Credit status.
The Job Fit symbol in green, yellow, or red represents Personality Assessment status.
The Attitude symbol in green, yellow, or red represents Attitude Assessment status.

In Applicants, you can:
Apply filters, such as Availability or Advanced, to narrow down your search of Applicants. Click Clear All filters if no longer needed.
Under Advanced Filters you will see Date Applied

Only the last 30 days of applicants will be pulled by default
We have replaced the time range search option with predetermined options which include: today, 7 days, 30 days, 60 days, 90 days, 180 days, and 365 days.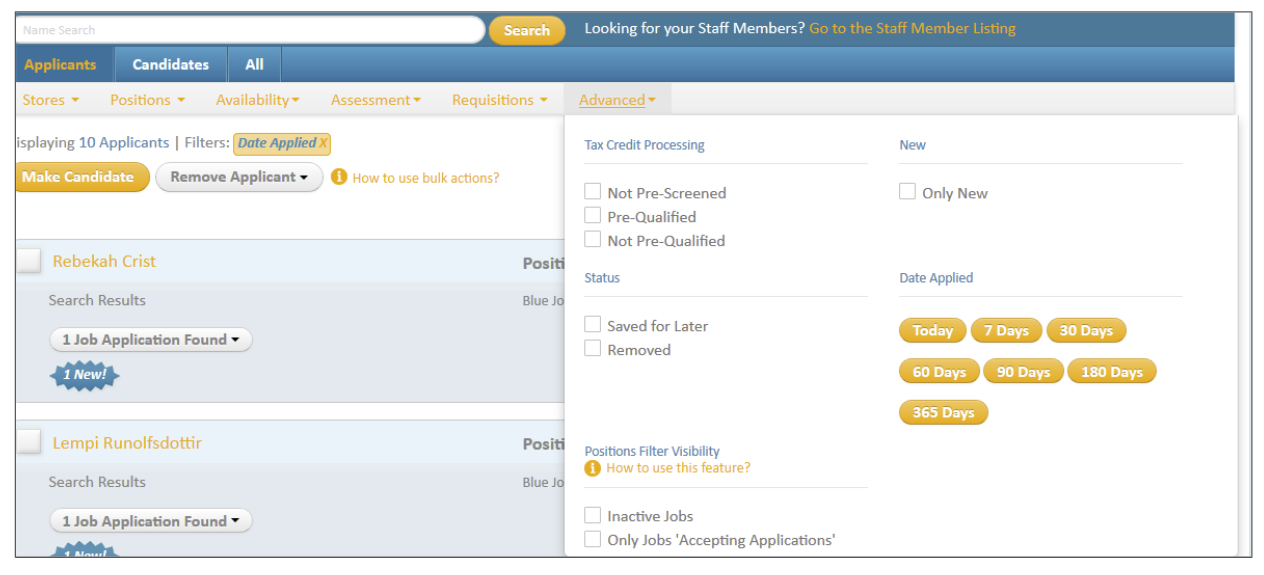 Hover over an applicant's record so the Quickview button appears. Click Quickview to view a previous of the applicant's record.
Click on the Applicant's Name to open the Applicant's Record.
Try the Beta Experience by toggling at the top of your page:


Once in the new Applicant Tracking Workspace, Users will notice the following updates:

Bulk or Individual actions (Remove or Make Candidates)
Location displayed directly on the Applicant information
Improved filter design and more user-friendly functionality
Learn more about the Beta Experience here: PeopleMatter: Redesign: What's New in 2020!
For additional training regarding Viewing Applicants, please view the Review Applicants Part 1 eLearning Lesson: