Applicants and candidates will never be deleted from the system. Managers and Administrators have the ability to remove applicants and candidates who are no longer under consideration. However, applicants and candidates who have been marked as removed can be retrieved at a later date if needed.
To retrieve a removed applicant or candidate:
Click WorkSpaces.
Under your organization's name, click Administrator.
The Administrator WorkSpace or HOME tab will appear. Click Applicants.
Applicants will display.
On the toolbar, click Advanced and then check the filter for Removed.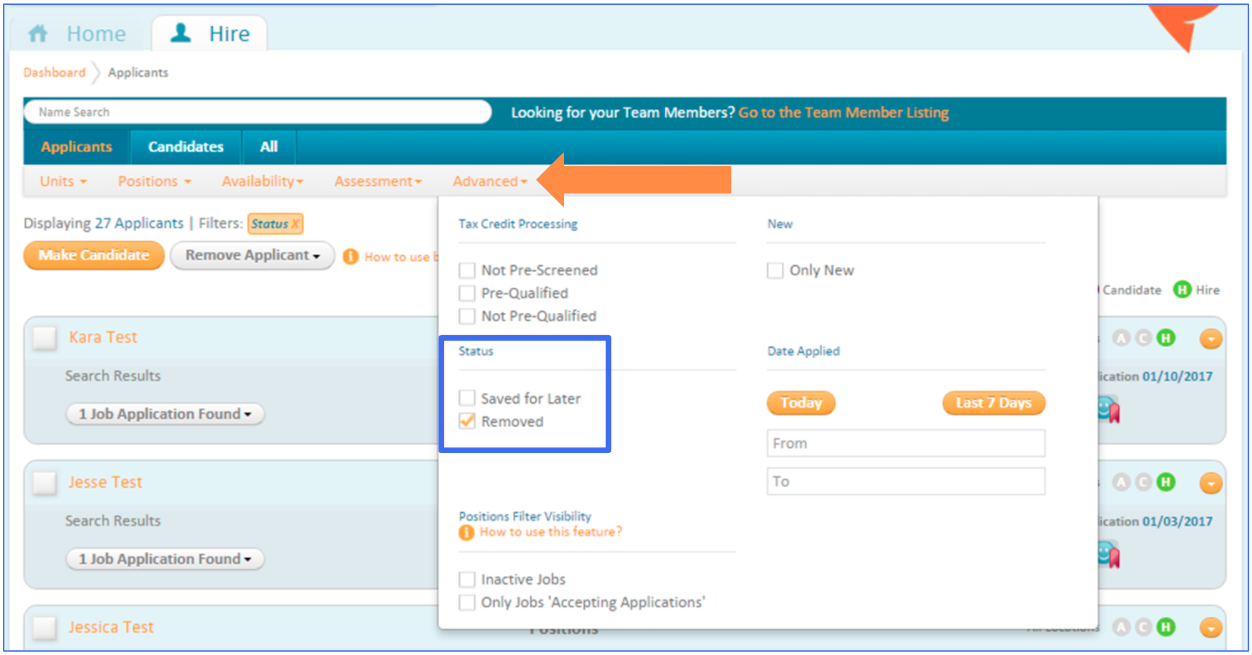 Applicants who have been marked as removed will display.
Locate the individual's record; you can use the Name Search field if easier.
Click on the Individual's Name to view the record in detail.
In the individual's record, you will see "All applications from this location have been removed. Add Position." Click Add Position.

Select the status of Applicant or Candidate.
Select the position.
Click Save.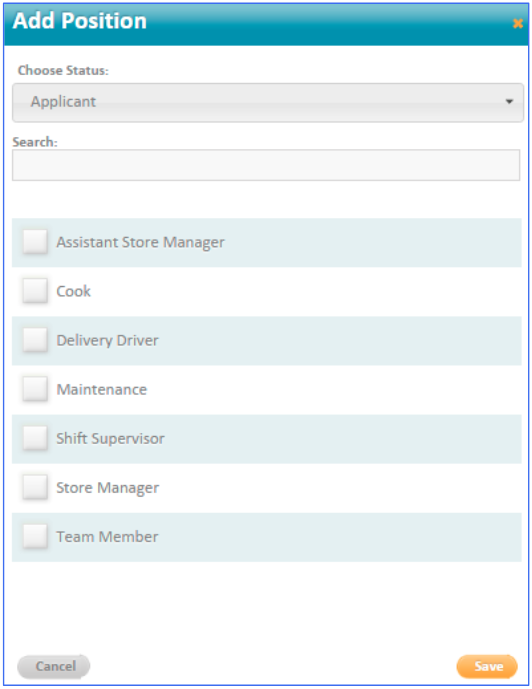 The individual will now be listed as an active applicant for the chosen position.

The Manager or Administrator can proceed with the hiring process.
Related Articles: