Overview
New, additional, or replacement time and attendance devices can be ordered directly from Fourth's Customer Success Portal (CSP) by submitting a New Install Request and completing an order form. This article provides guidance on doing this.
Filling out the form is straightforward but does require a level of familiarity with Fourth's Workforce Management solution and can only be done when signed in to Fourth's CSP. If you don't have a CSP login, please see Customer Success Portal: Signing up to the Customer Portal – Fourth & HotSchedules Customer Success Portal for guidance.
Accessing the Order Form
Log in to Fourth's Customer Sucess Portal and select Submit a request from the top-right corner
Where it reads Please choose your issue below,

select

Time and Attendance Device Install Request
Company and Location Details
The first section of the order form has fields for the following:
Company Name - this can be found in the HR and Rotas app before the word 'Portal' (see Fig.1)
Location Name - this must be exactly as listed in the HR and Rotas or Scheduling modules

In Workforce Management, go to HR > Company Admin > Locations (see Fig.2)
Please also provide the Accounting System Code for the Location which allows us to know exactly which location the device should post to.

Location Address - the full street address of the location that the device should be installed at.
Exact Clock Location - the physical area onsite where the device is to be installed. Please review the prerequisites to make sure the location is appropriate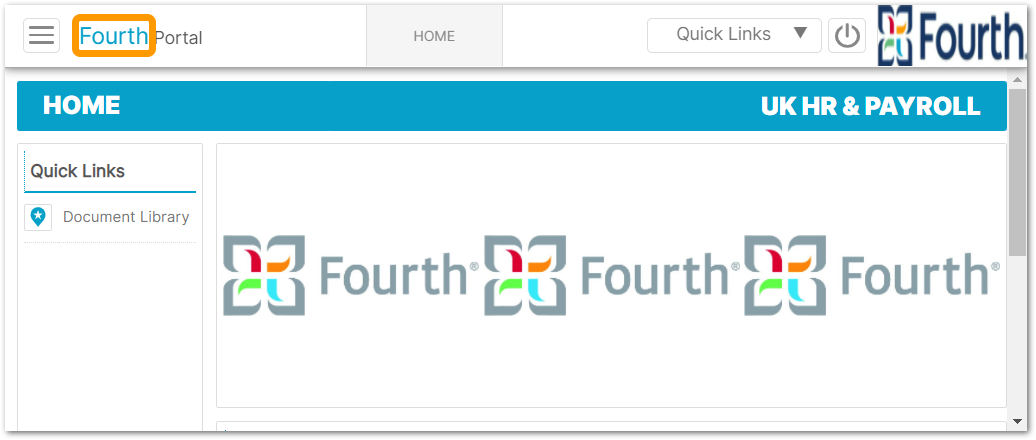 Fig.1 - Finding the company name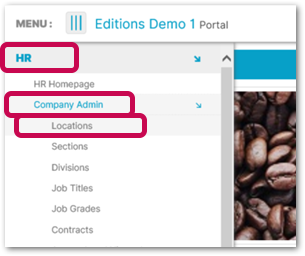 Fig.2 - Selecting Locations from the side menu
Installation Contact Details
The following section is for providing contact details for whoever the installation point of contact is.
This person should be available onsite on the day of the installation and will need to be authorised to sign off that the installation has been successful. As such they will need access to, and a working knowledge of, the HR and Rotas modules.
If there is any uncertainty at all that the location will be able to meet the prerequisites for a device installation, Fourth advise having an IT contact either onsite or available by phone on the day of installation.
Device
Use the Type of Reader drop-down and select one of the following:

UK Only - Biometric Reader Synergy A (fingerprint)

Facial Recognition Terminal - SY910

Confirm if the device is being ordered is a Replacement Device?
Select if contactless buttons are required - only available for Facial Recognition SY910 devices
Connectivity
Full details of connectivity requirements are available in Device Requirements and Installation Prerequisites.
Confirm that a Power Supply and Network Connection are available according to the requirements of the device model being ordered
Select DHCP if you would like your device configured to Dynamic Host Configuration Protocol.

Programming devices for DHCP allows for a much more straightforward installation process with the greatest rate of success.

If IP provisioning can not be by DHCP provide Static IP Address, Default Gateway and Subnet Mask:DNS

If you require a Static IP Configuration you will need to ensure an IT contact is on-site or available at the point of installation.

If you do not provide full IP details at the point of order the device will be configured to DHCP as standard.
Additional Comments
Please use this box to include the following information:
Preferred install dates - if you provide one or two preferred install dates we will do our best to meet your request but be aware that our lead times are between 10 and 15 days
Warranty - please indicate if the device should be covered by warranty

Solution -

please add if you want T&A data to post to Rotas or Schedules
Model to be replaced - If you have indicated that the device being ordered is as a replacement please provide details of the model being replaced

Any other information that you believe may be useful for us to know
Once completed, tick each of the Terms and Conditions boxes to confirm understanding and your authority to place the order.

If you are at all unsure of the connectivity requirements, we advise seeking guidance from your own IT contact prior to completing the order. Installations that cannot be completed because of network or power issues will result in a chargeable second installation visit.
Once you have completed and submitted the form you will receive an email confirming your order, along with your order number, please use this number in all communications to help us keep you informed.
What happens next...?
Once your installation request has been confirmed on our portal you will receive an email with your order number, please quote this number in all communications to help us keep you up to date.

Your request itself will then be reviewed by the Customer Success or Project team - this step is to ensure that sufficient contracting is in place to support your new installation - if any additional contracting is required they may need to be in touch with you.

Once your request has been reviewed by your Success or Project team it is passed to the Installations Team who will liaise with our supplier to arrange an installation date for you.

The installations Team process requests weekly on Fridays, this means that, so long as your request is reviewed by your Success or Project team by the end of Thursday, it will be processed by the end of week and be allocated an installation date on the following Monday. Installations generally take place in the followig two weeks, although on occasion that might be slightly longer.

During installation the engineer will check to make sure that your location can support the Device Power and Network Requirements. If either power or network is not sufficient for the device the engineer will remove the device and a second, chargeable, installation visit will be required. The engineer will not leave the device with you.

Following the install of your device the team will support you for a period of one week during which it is really important that you test the device to make sure that you are happy that it works as you expected.

If no issues are found within a week your installation will be classed as complete and you will be able to access assistance by submitting a ticket on our portal in the same way that you would for any other part of your Fourth Solution.