Navigate to Applicant Tracking
Follow your company guidelines on hiring/rehiring employees.
Locate the Applicant Profile
Click on the Applicant name or Select to View Applicant.

Select to Send offer.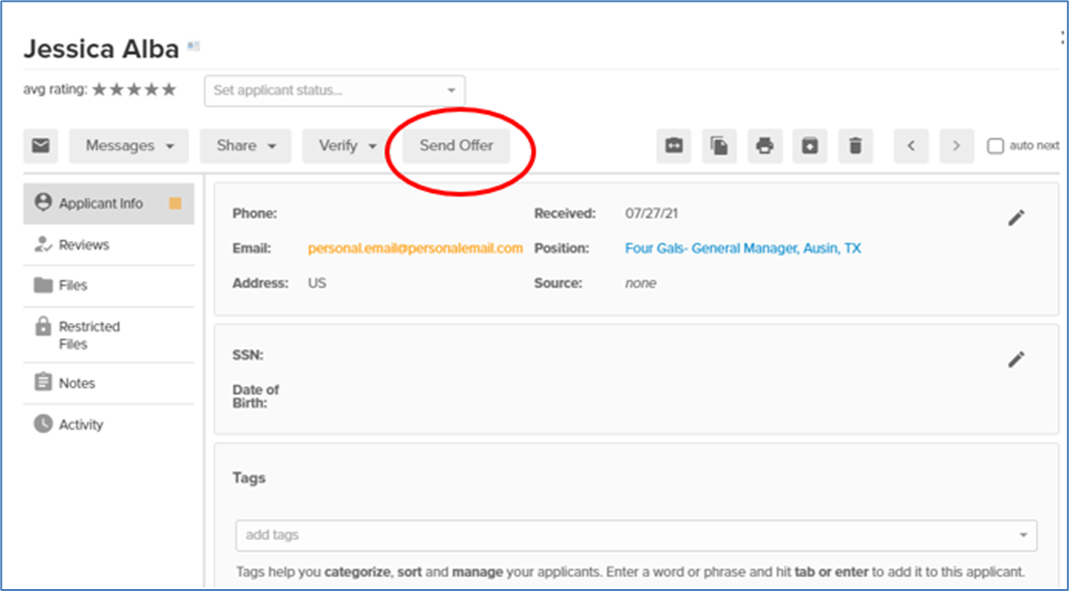 Walkthrough the "Send Offer Letter Screen"
Click the "Get Started: Applicant Information" tab: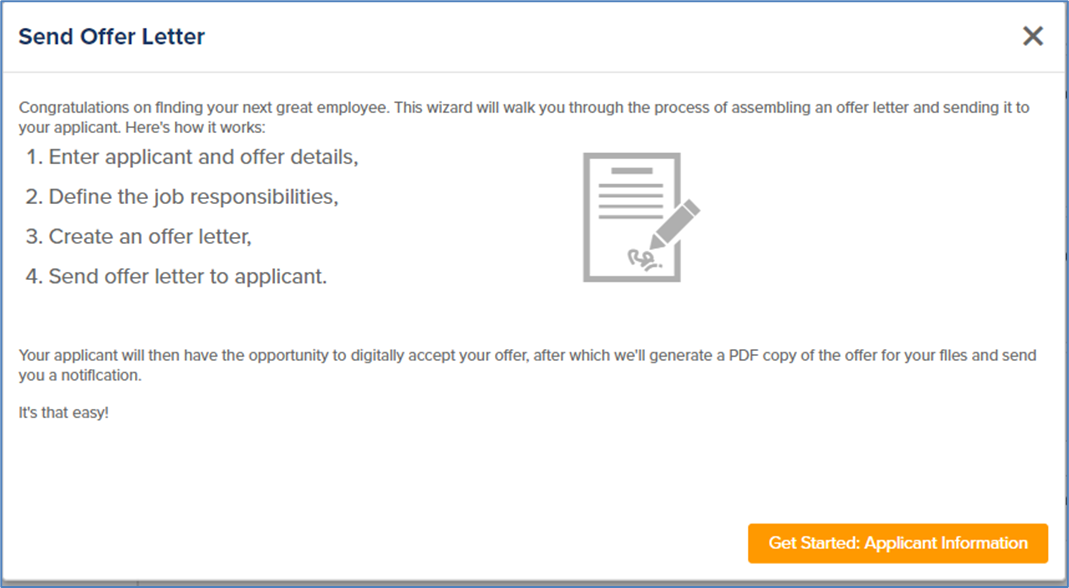 The Applicant Details will populate from the application.
Click "Next: Position Details".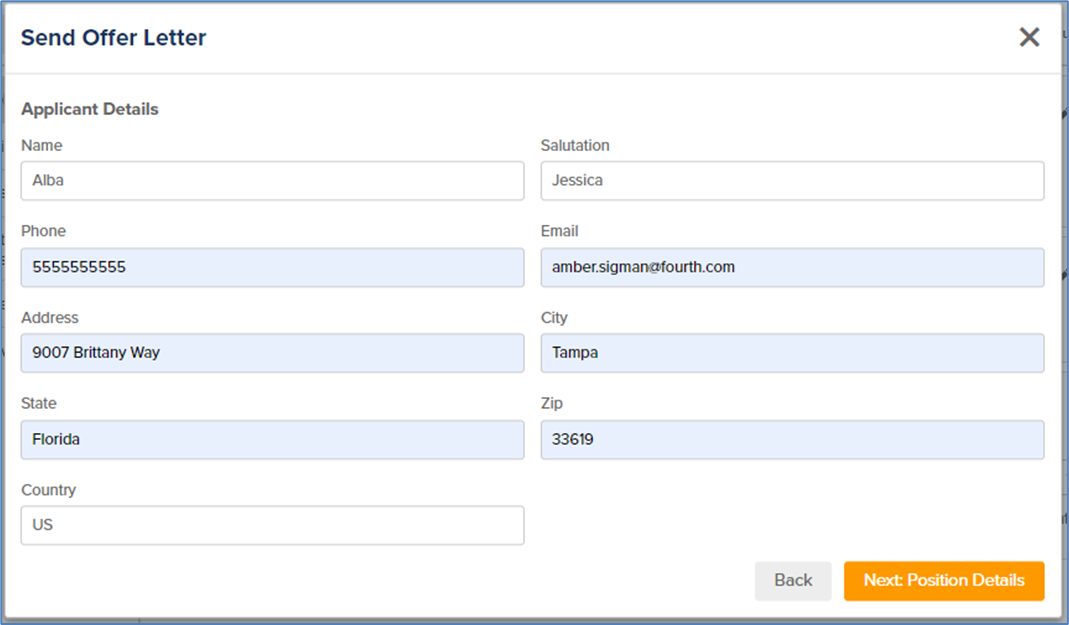 Enter in the Position Details
Pay Method- Are they Hourly or Salary?
Standard Hours- Expected Hours
Pay Rate Basis- Are you entering their Hourly Rate? Weekly Rate? Annual Rate?
Pay Rate- This has to match what was entered in the Pay Rate Basis-

If Hourly was selected, enter an Hourly Rate
If Weekly was selected, enter the Weekly Rate

Supervisor- Select the Manager that the new hire will report to

This may or may not be the manager completing the hire
Please check with your HR if you have any questions on who you should select

Benefit Group- Select the Benefits Group the new hire falls in
Employment Type- there are typically two

Full Time
Variable Part-Time (Select if the employee is going to be Part-Time)

Employment Status- Active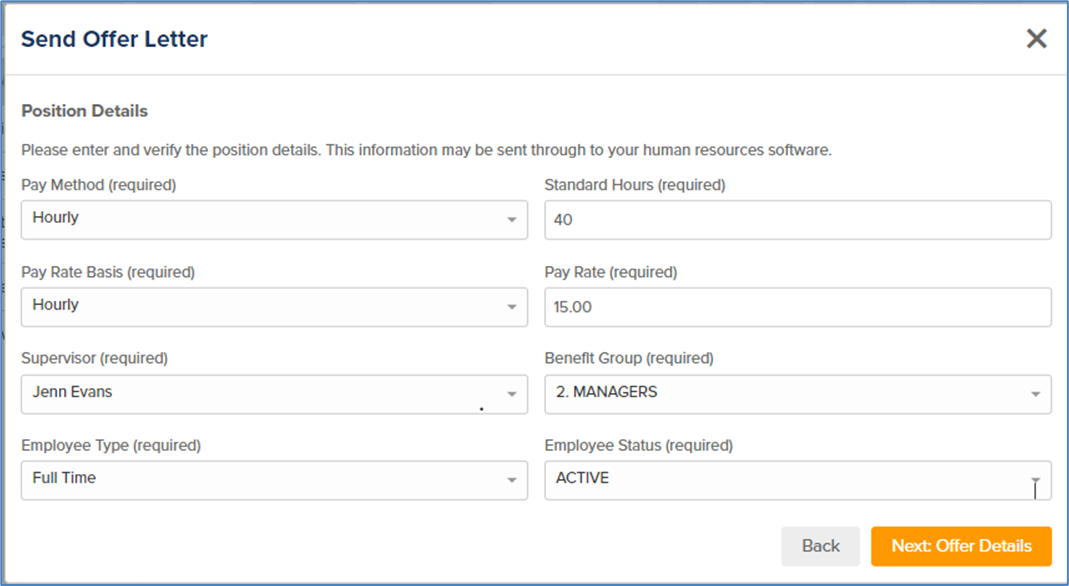 Offer Details
This information is what will appear on the Offer Letter received by the New Hire.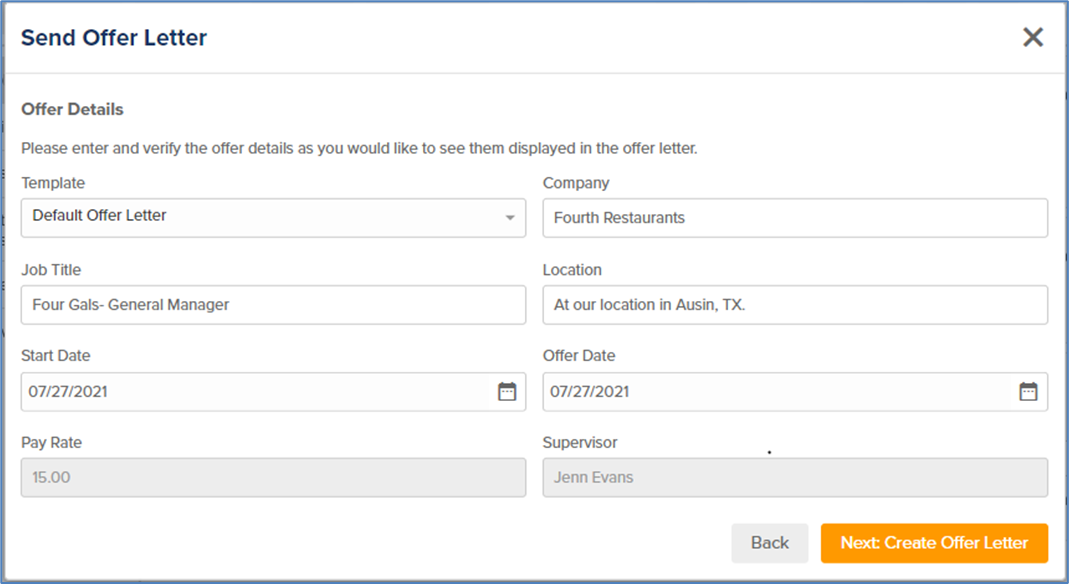 Review the Offer Letter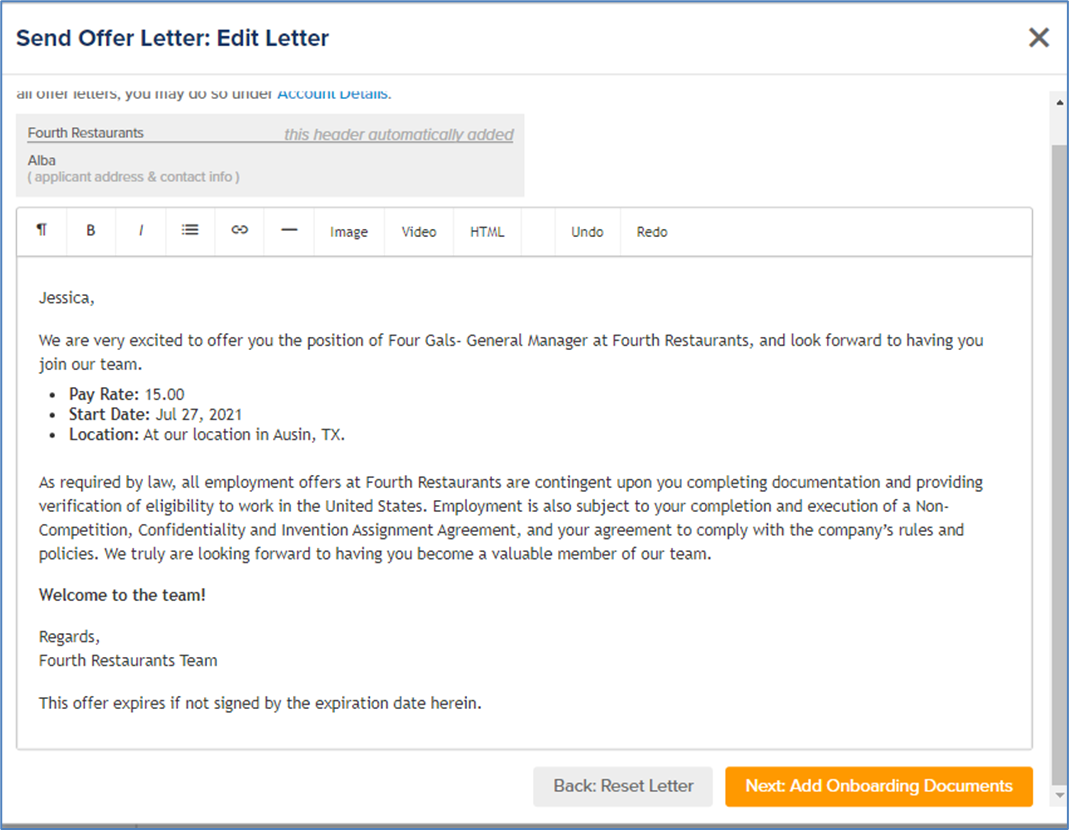 Send Offer Letter: Onboarding Documents
You will not need to add any documents at this step. Select to Preview Offer.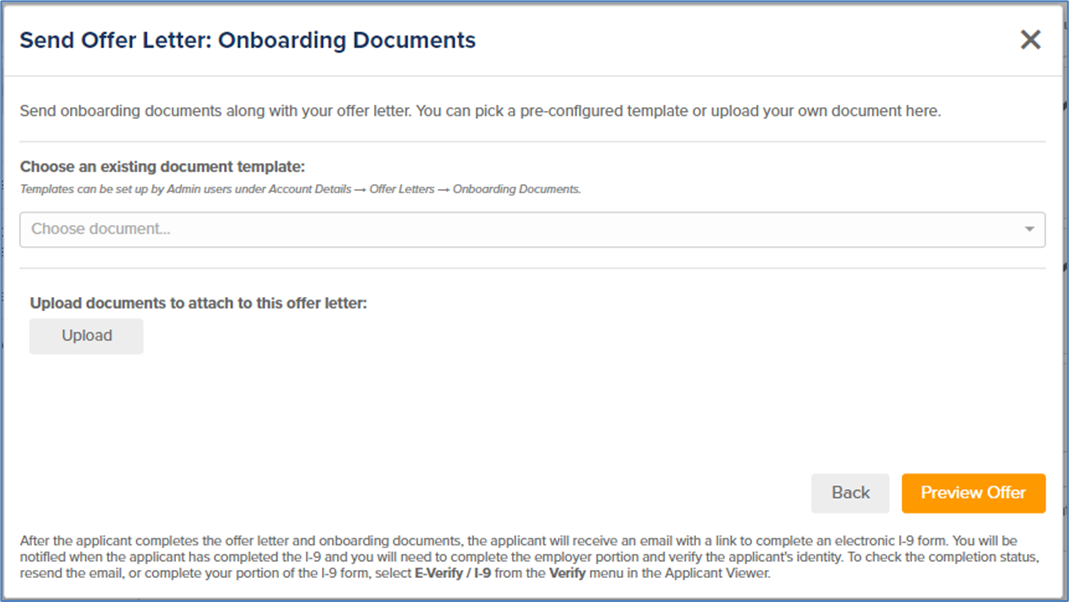 Send Offer Letter: Review & Send
Click to Send Offer Letter.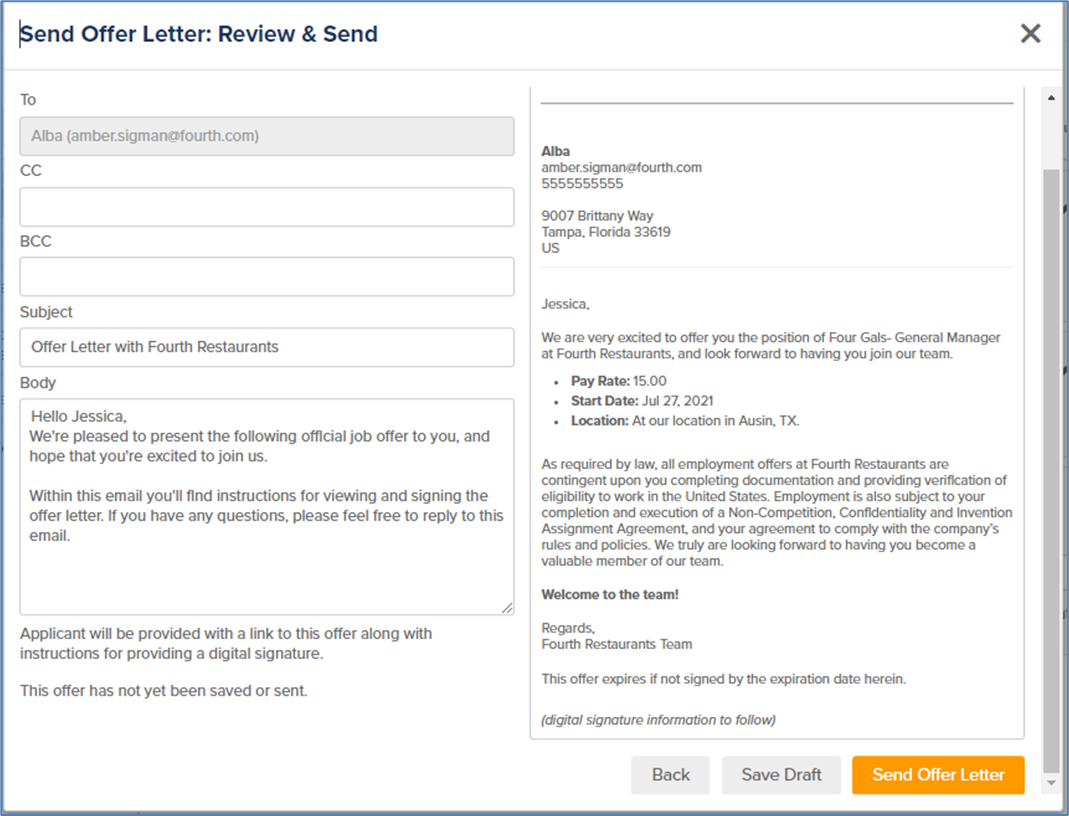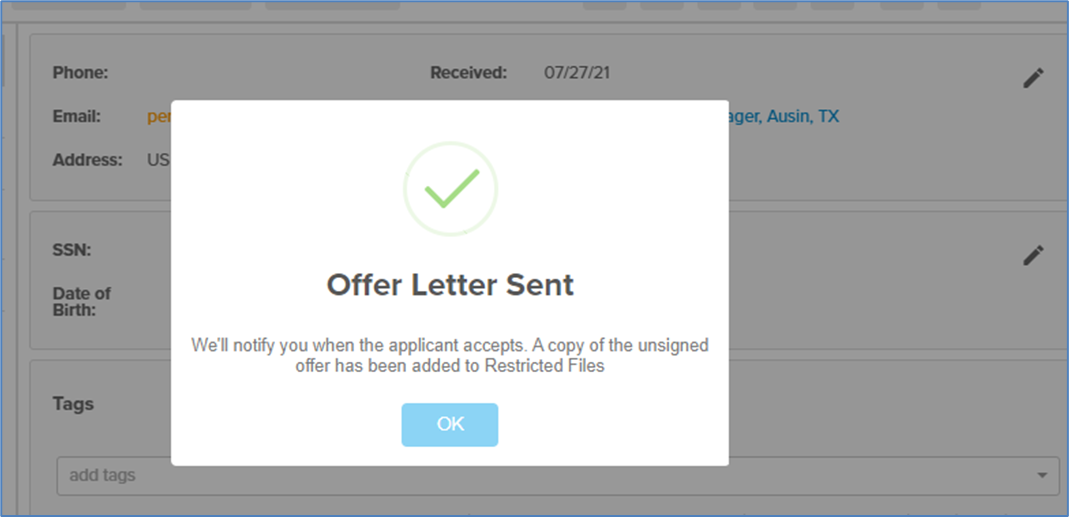 The Applicant will receive an email to sign off on the Offer Letter
They will need to click on the link to open the Offer Letter.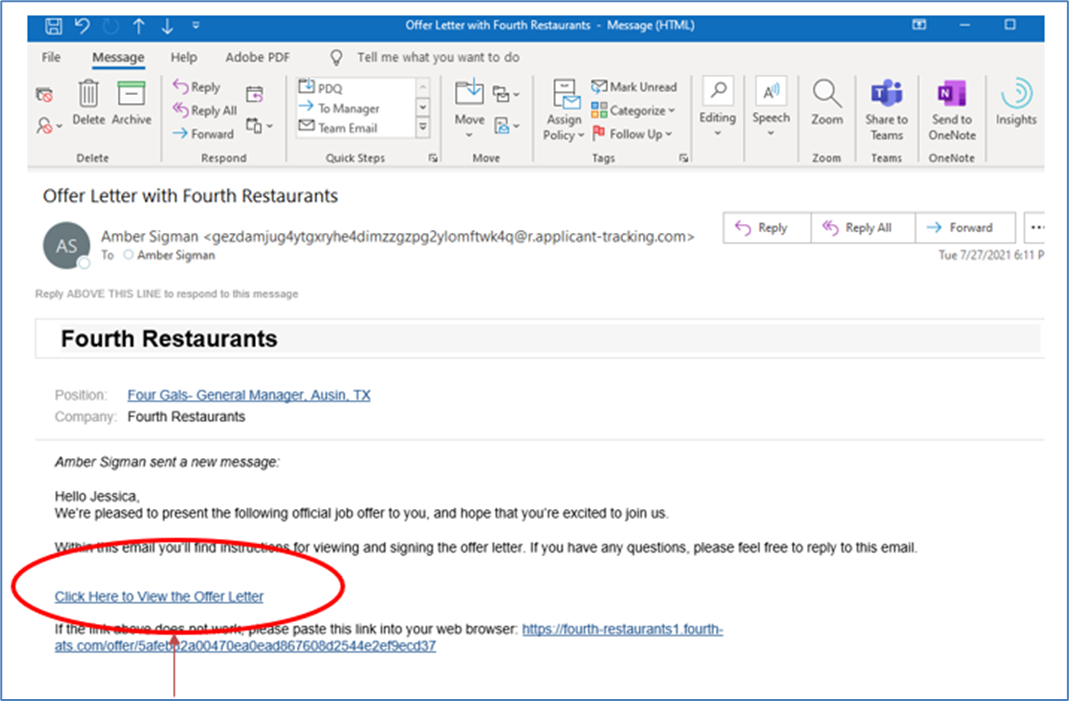 They will digitally sign it by entering their:
Legal Name
Social Security Number
Date of Birth
Then click "I Accept".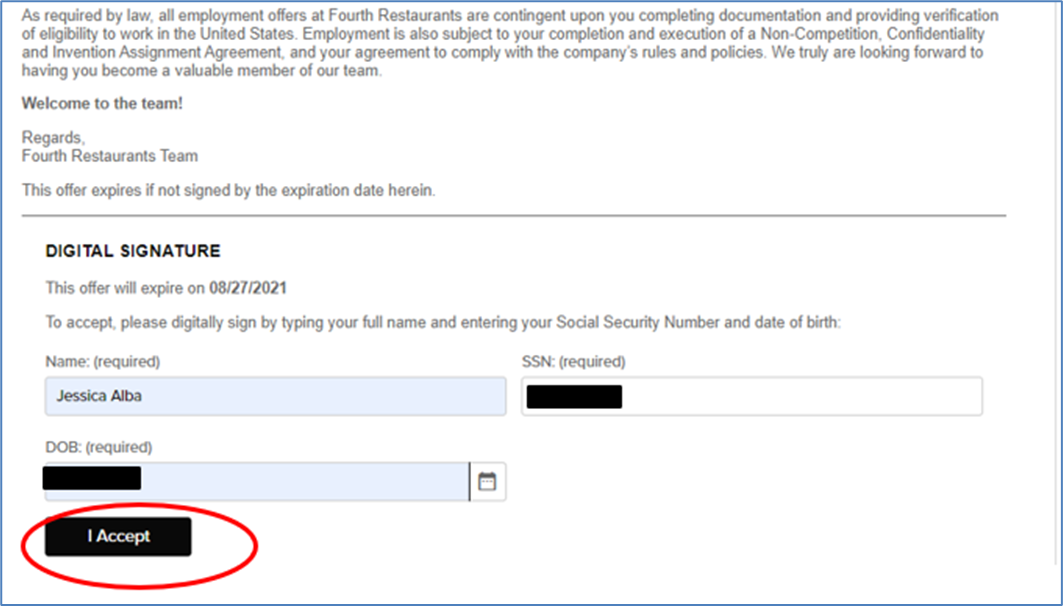 When they click to Accept:
The Digitally Signed Offer Letter will flow back into Applicant Tracking and the Rehired Employee will receive an email to complete the Onboarding paperwork.