Log into Fourth and navigate to Applicant Tracking.
Scroll to the Job listing.
Locate the job.
Right-click and select "QR Code Poster Builder".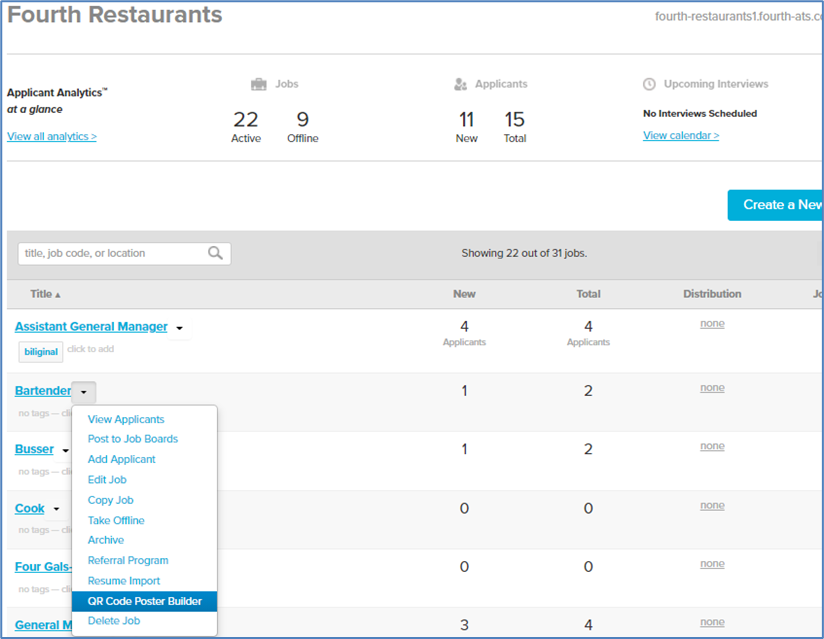 Once selected, a box will open to allow the customization of the poster.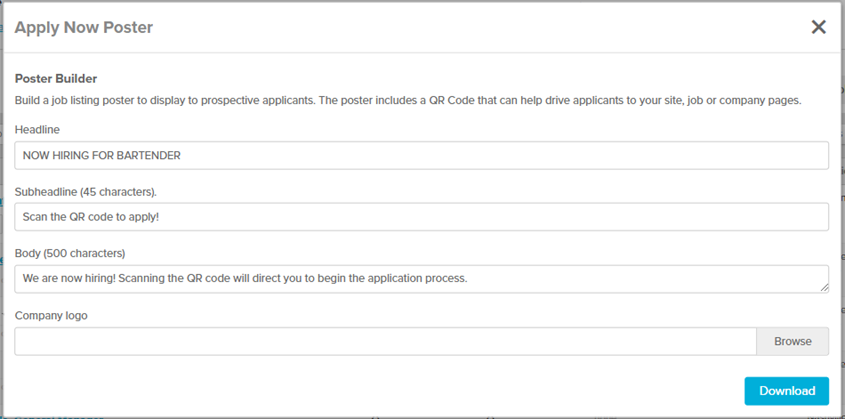 Flyer with defaults: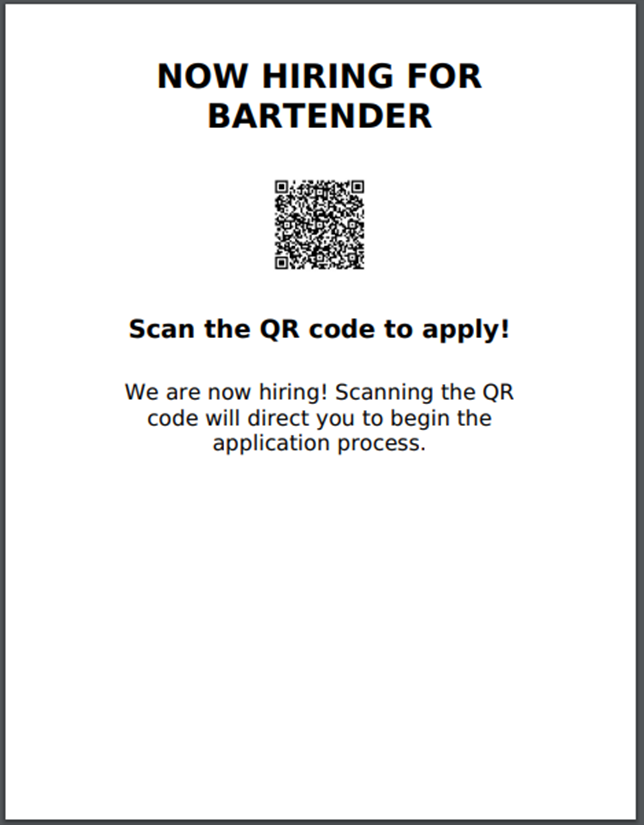 The poster can be customized by updating the fields and adding a logo: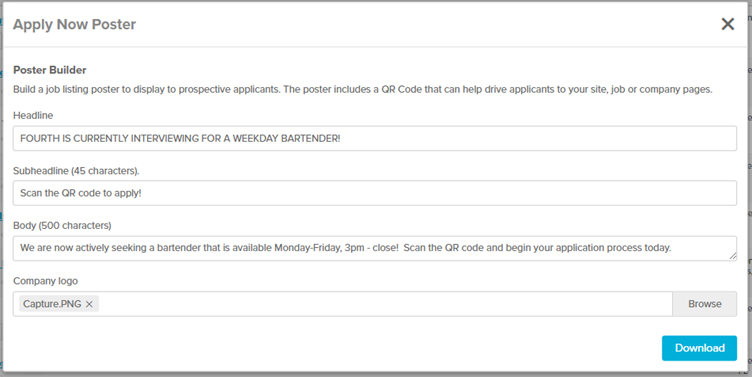 New Poster with customization: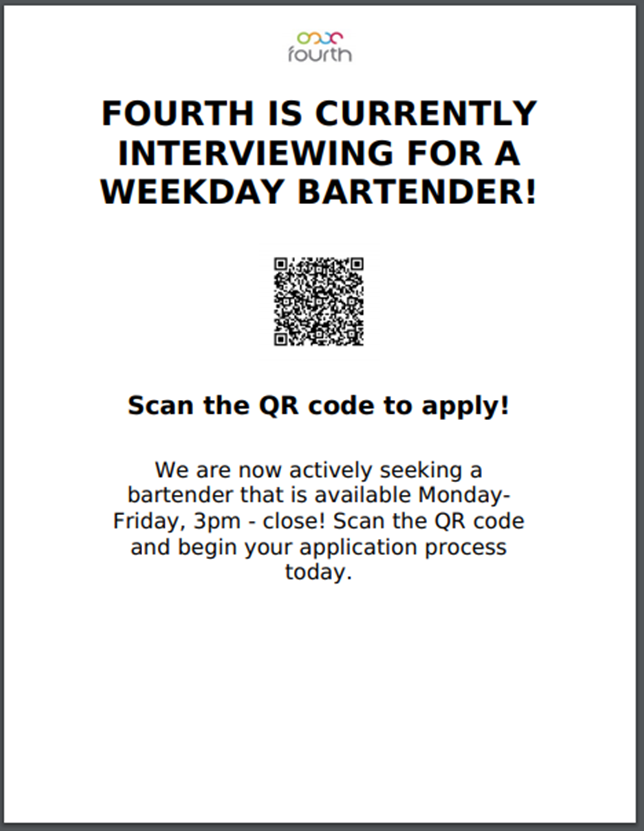 NOTE- The posters created at the job will take the applicant to that specific job posting.
For the Applicant
Applicants will use their smartphone, open the camera and focus on the QR code They will need to click on the link to the website. After clicking, the applicant will be redirected to complete the online application.