What's Changing?
Wider availability of the Pay Schedules API to Wagestream to enable "published future shifts" visibility within the Wagestream app. When employees are scheduled to work, these shifts will be available to view in the Wagestream app along with their estimated associated earnings.
Release date: January 18th 2022
Reason for the Change
A key benefit for employees using the Wagestream app is better visibility over their earnings ahead of payday, making it easier to budget and plan. This change will give employees visibility of worked and upcoming shifts each week/month. By giving employees a more complete view of their earnings, each pay period, it should be even easier for colleagues on volatile pay to better predict their income and plan accordingly.
Customers Affected
All customers using either Scheduling or Labour Productivity alongside the Wagestream app in their organisation. Customers using the Rota module will not be affected.
Release Note Info/Steps
Enabled by Default? - Yes

Set up by customer Admin? - No

Enable via Support ticket? - No

Affects configuration or data? - No
For employees enrolled in Wagestream:
Access the rota from the Track tab by selecting the new Schedule sub-tab
A view of the current week's shifts and a summary of weekly scheduled hours and earnings will be displayed.
To see a monthly summary of scheduled shifts and the total 'hours scheduled' figure, select the Calendar view.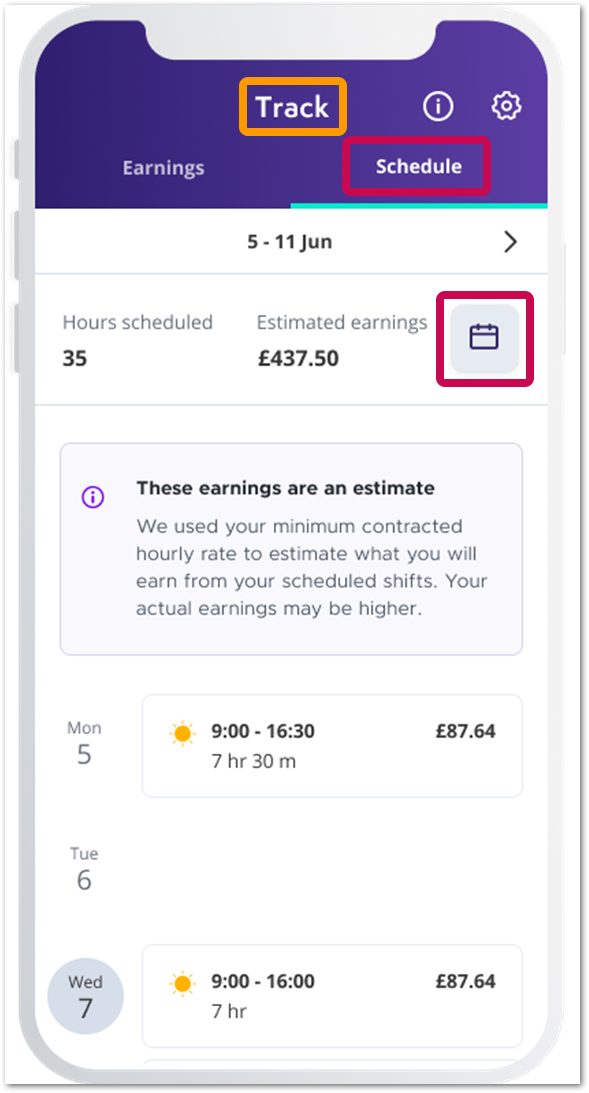 Fig.1 - The new Schedule sub-tab, and selecting the Calendar view

This new feature will not affect available balances.
The estimated earnings figure for published shifts is shown only to facilitate easier financial planning and will not be streamable.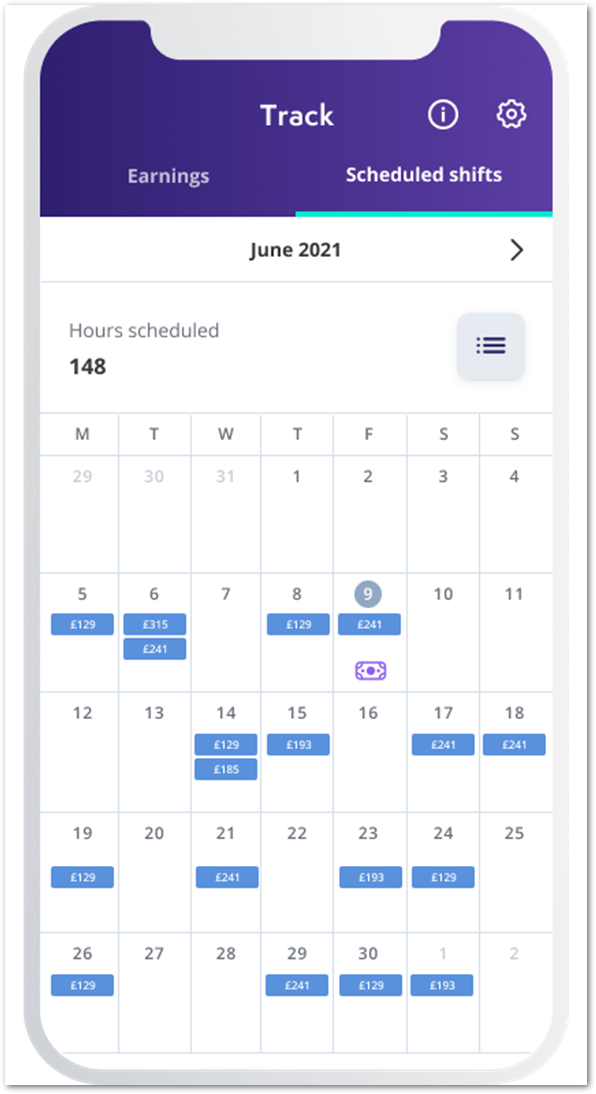 Fig.2 - Calendar view