Overview
On request, Fourth is able to upload Contract and Contracted Hours to multiple employees via data loads. Customers must provide a correctly populated template - instructions for which can be found in this article. If unsure of which template to complete, please raise a discussion on the Customer Community for advice.
Please note: Data loads can be requested via your Fourth contact, are carried out by Fourth's Data Team, and are chargeable.
Contract and Contracted Hours Template
Prior to a data load taking place, Contracts must be created in the core solution - Workforce Management.
A copy of the template can be downloaded from the bottom of this article here.
Populate the Contract and Contracted Hours Template as per requirements (as seen in the template file) and send the completed file to your Fourth Contact
Both Contracts and Contracted Hours can be loaded with the template. If only loading one of the two, the other field can be left empty.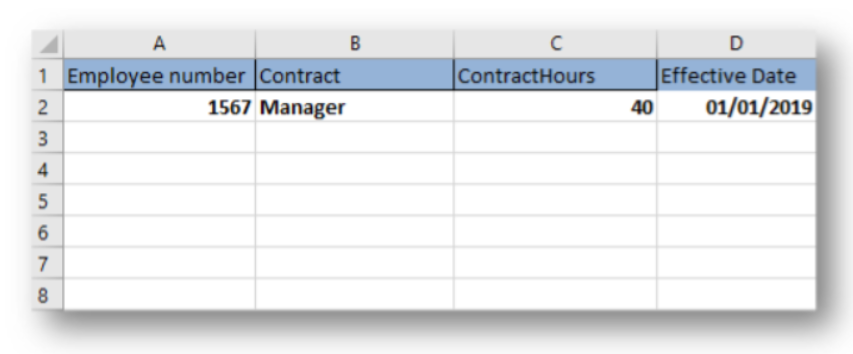 Fig.1 - Template example - loading Contracts and Contracted Hours
Please note:
To help with assigning Job Titles to the Contracts, Job Titles assigned to employees' data can be retrieved via an SQL query (requested from Fourth's Data Team)

If Contracts have no Job Titles assigned, loaded data will not be visible from the front end

Customers need to assign Job Titles to Contracts for the system to update and display data - there is no need to reload the data
Also See
WFM UK HR: Creating and Assigning Contracts
WFM UK HR Release Note: Contract and Contracted Hours Change Based on an Effective Date
Template