Overview
In Activity-Based Scheduling a concept of fixed labour standards has been implemented. Fixed Labour Standards are a fixed number of hours allowed to complete a task. The fixed number of hours are created by job role, by session by day.
Some examples are listed below.
Fixed number of manager hours per day

Fixed number of receptionists always

Fixed number of room cleaners at any one time
The Fixed Labour Standards are not driven by Activity Drivers. They are merely fixed hours and are always displayed in the schedule graph as demand.
To create new Labour Standards, navigate to the Hotels settings section and select Activity Drivers. A list of existing Activity Drivers for the organisation will be displayed in the on-screen table. Hotels > Settings > User Levels > Edit User Levels The below user-level permission "Create and Edit Labour Standards" will need to be enabled to allow users to configure Labour Standards.
For users to be able to create and edit Labour Standards, the user-level permissions as shown in Fig.1 will need to be applied.
Go to Hotels > Settings > User Levels > Edit User Levels
Tick the box against Create and Edit Labour Standards and Save the changes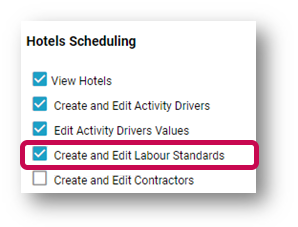 Fig.1 – User Level Permissions
Creating New Labour Standards (Fixed)
With the permission applied, go to Settings > Hotels > Labour Standards > Create New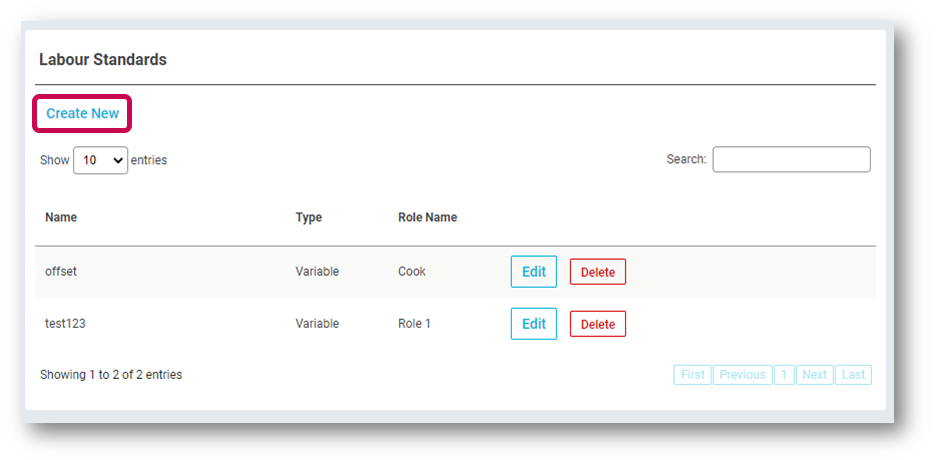 Fig.2 – Labour Standards list, and 'Create New' button
Populate the following fields:

Name - name of Labour Standard
Type – select Fixed
Role - the Job Role which the fixed number of hours will be required against. Job roles can only be linked to one session per department
Allow Contractor to fulfil Labour Demand - tick this box if contractors are allowed to work in this job role in this department
Daily Periods - select the required sessions in which the fixed labour will be needed. If no sessions are configured, then the demand will be for the whole day. If using Fixed Labour Standards for sessions, the fixed number of hours is bound to the session
Fixed Number of Hours Required - total number of hours required - a value is required for each day of the week
If the fixed hours differ per session, then an additional Labour Standard will need to be configured.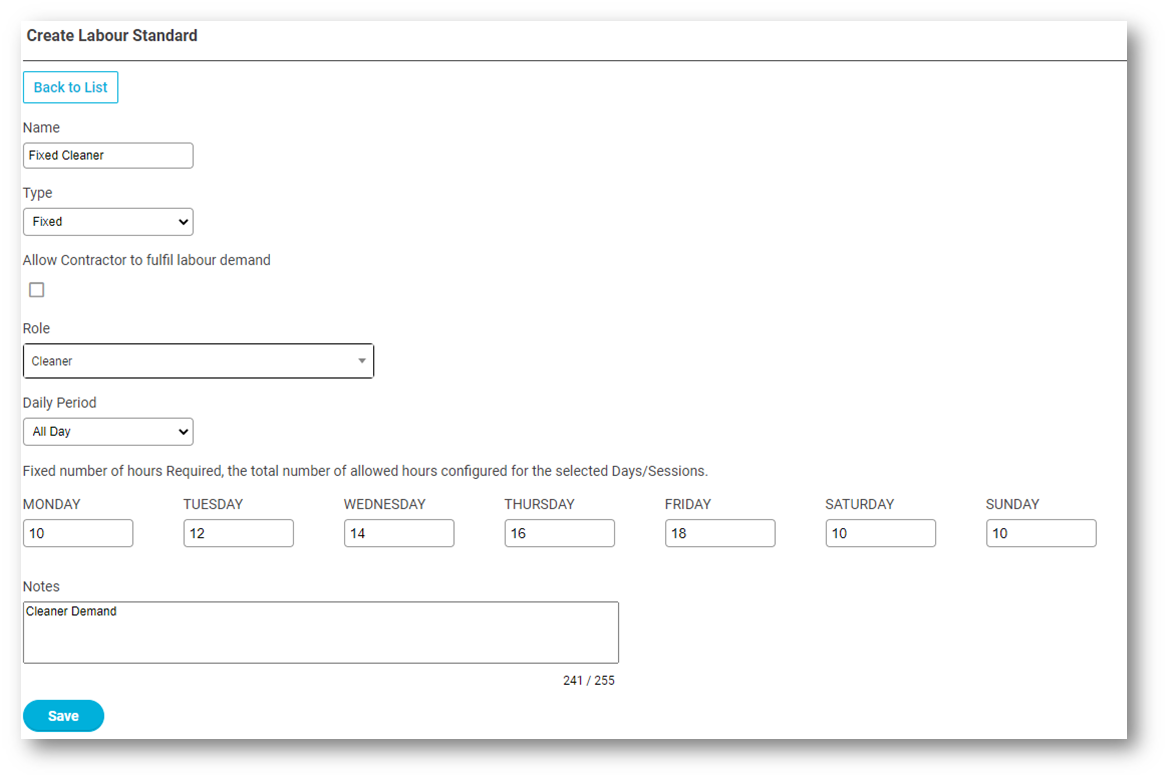 Fig.3 – Labour Standard configuration page
Schedule Screen - Labour Standard Required Hours
In Fig.4 below, the summary bar shows that the required hours is '10' and scheduled hours is 5.25.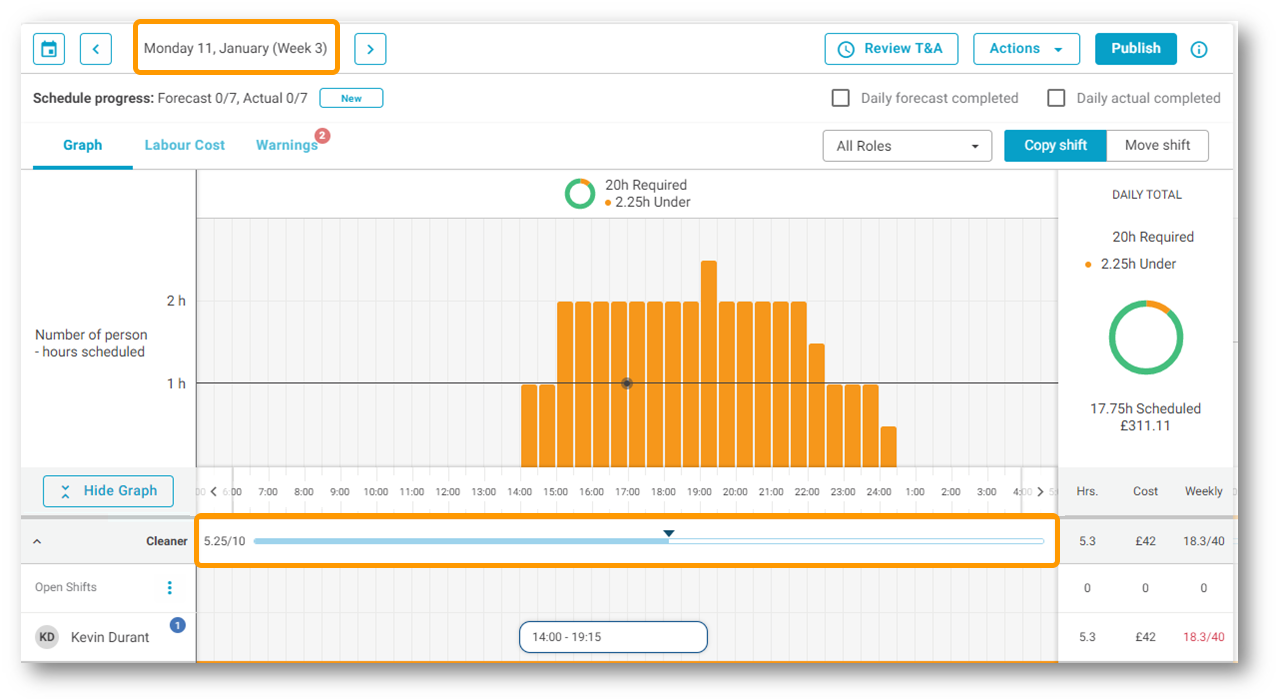 Fig.4 – Schedule Page labour standard Fixed Required Hours