Overview
This article will provide an overview of the Answerbot and Live Chat feature on the Fourth Customer Success Portal. This has been introduced to help customers in a more efficient manner by finding the article that helps resolve a customer problem, or by directly chatting with an agent - without raising a ticket in the conventional way.
Please note: Customers can search for articles in two ways. The search bar at the top of the homepage will provide a comprehensive list of articles and community posts. The Answerbot/Chat button (shown as a help button in the lower right) allows for a targeted search that displays the top 3 articles matching the search criteria.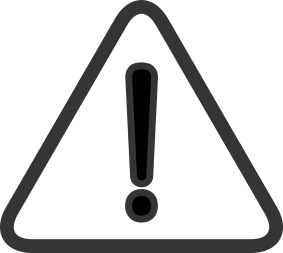 Live Chat is only available for HotSchedules, PeopleMatter and Fuego from 10am - 4pm CT
Video Guide

Step by Step Guide
Accessing Chat/Answerbot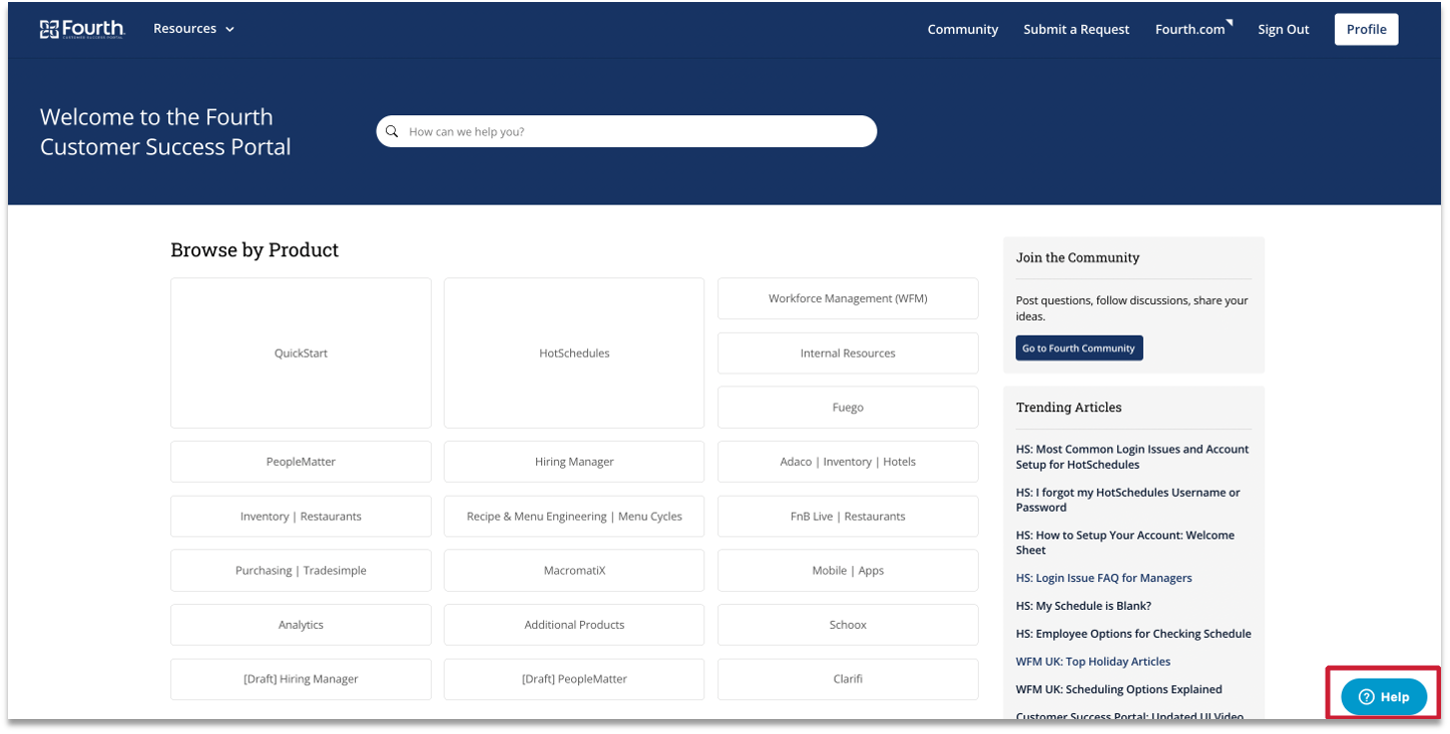 Fig.1 - Accessing chat
Initiating Answerbot
After selecting Help, the chatbox will pop up as shown in Fig.2

Type in the query
The Answer Bot will provide relevant articles from the given information that may resolve the query.

These articles can be viewed in the chat itself (see Fig.3), or to view in full screen, select the article header
Fig.2 - Initiating Answerbot
If the article answers the query, when prompted 'Does this article answer your question?' select Yes
If the article does not answer the query or it's necessary to speak to an agent, select No, I need help
Fig.3 - Chat prompt
Please note: The chatbox will remain open so the article can still be viewed from within Chat.
If you selected No, I need help, when the Please tell us why prompt appears (see Fig.4), selecting either response will prompt to ask further questions or to get in touch, provided an agent is online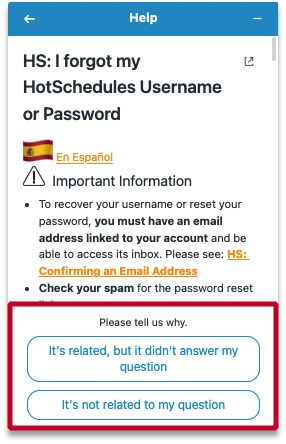 Fig.4 - Further prompts before contacting an agent
It's possible to continue asking the bot questions, which will continue returning relevant articles

You can Get in touch through the button displayed which can be used to initiate a Live Chat with an agent during opening hours
If Live chat is not available you can Leave a message and an agent will get back to you

Live Chat is only available for HotSchedules, PeopleMatter and Fuego from 10am - 4pm CT
Fig.5 - Get in touch button
Initiating Live Chat
After selecting Live chat, enter the contact details
Please note: If the same email address associated with the Customer Success Portal credentials is entered, then the chat details can later be accessed under My Activities. Before ending the chat, the email address initially provided can be changed.
Select the solution that relates to the query (see Fig.6)
Please note: If a solution is greyed out, this means that there are no agents assigned to this solution currently online.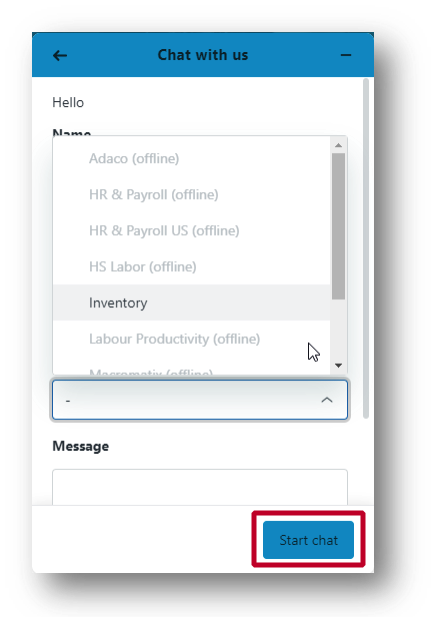 Fig.6 - Select solution and start chat
If there is an agent online who can't take the chat at the moment it's requested, a queue position will be provided
Please note: If inactive whilst engaged in a chat session, your device may timeout and the chat session will drop. Please check timeout settings within your device to ensure this doesn't happen.
Additional Options
Whilst chatting with an agent there is an option to upload files, should there be a need to send screenshots, for example

There is also the option to turn notification sounds on/off, amend the contact details provided, change the contact email to export the chat transcript to at the end of the chat, and end the chat (see Fig.7)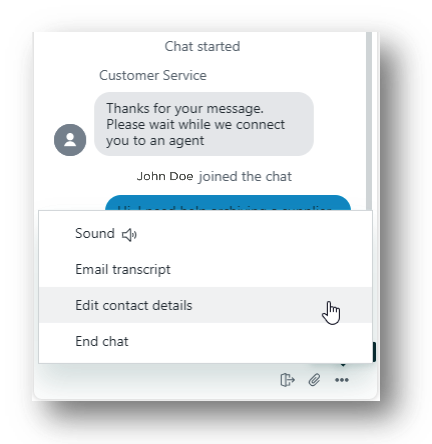 Fig.7 - Additional options
Ending the Chat
The chat can be ended by both the customer and agent

Once ended, there is an option to rate the chat and leave a comment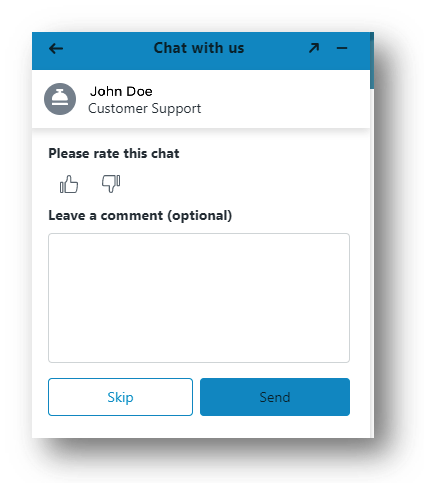 Fig.8 - Ending the chat
Viewing Chat History
To view and manage ended chat sessions, positively rated Answerbot sessions, and standard customer support tickets, go to:
Read more on My Activities here: Raising and Managing Support Tickets
Please note: Chat sessions are distinguished from standard support tickets as they are prefixed with Chat with