As a New User, you will receive a Welcome Sheet with your temporary credentials or a Welcome Email.
Welcome Sheet
If you are provided with a Welcome Sheet you need to follow these steps: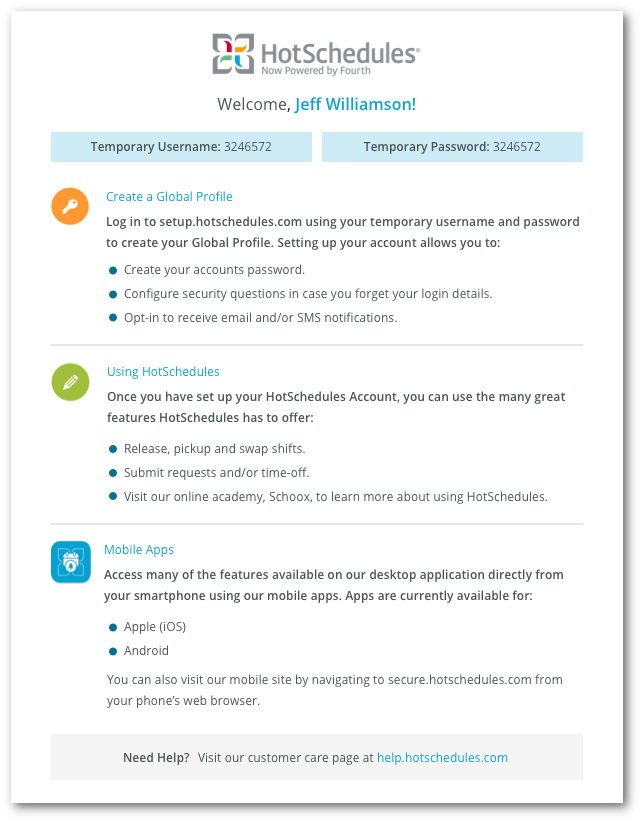 Then navigate to setup.hotschedules.com to enter your temporary credentials.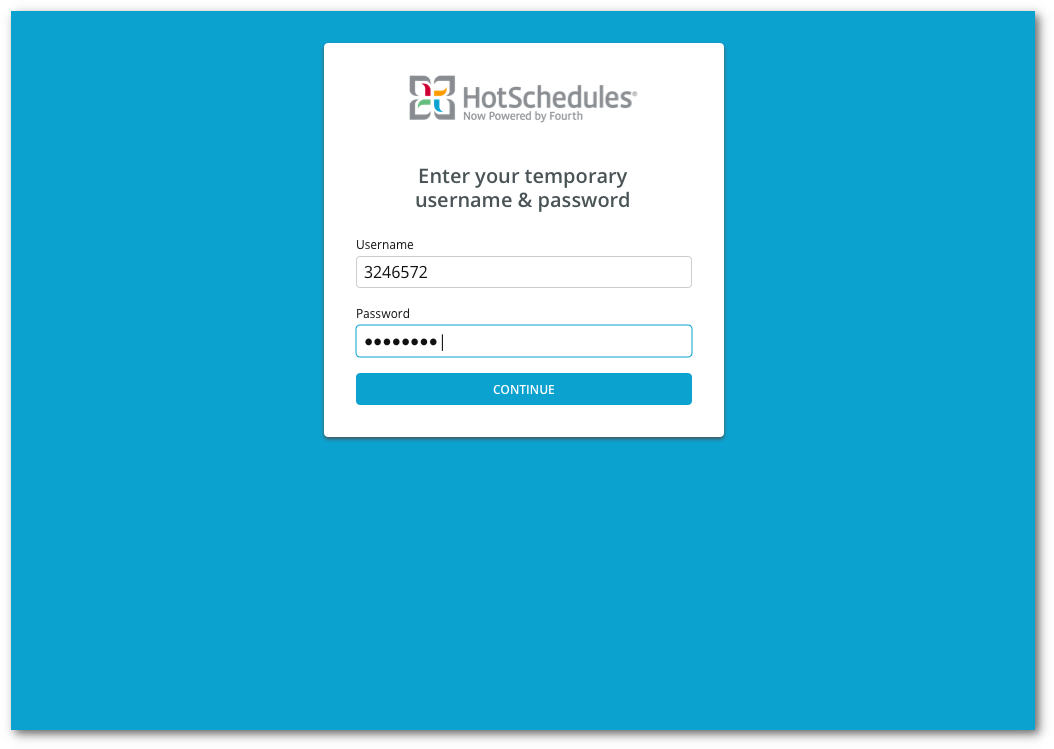 Welcome Email
If you are sent a Welcome Email you need to follow these steps: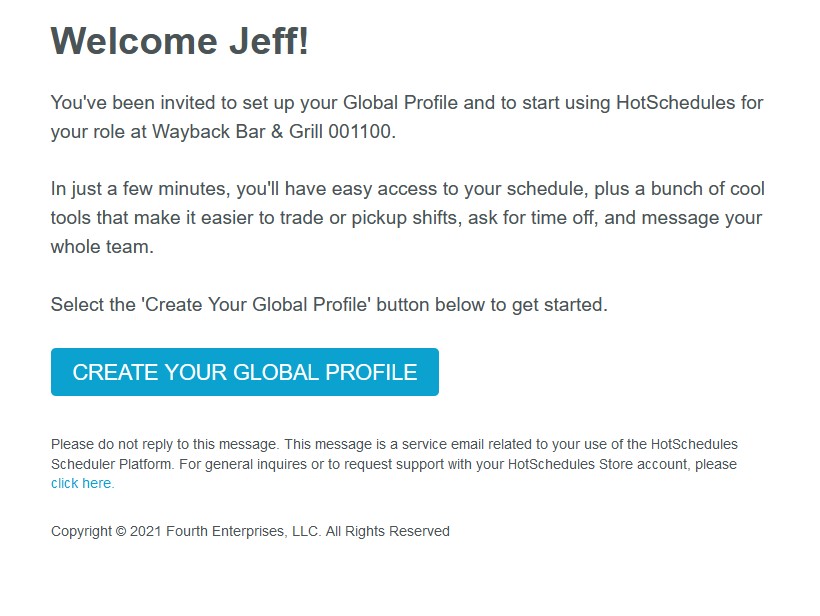 Select Create Your Global Profile
After following the steps outlined above you can now create your Global Profile.
Create your Global Profile: Enter your email, phone number, and security questions. You will also need to agree to the Privacy Policy and Terms & Conditions. You will receive a confirmation message after you submit your info and receive an email to complete the process.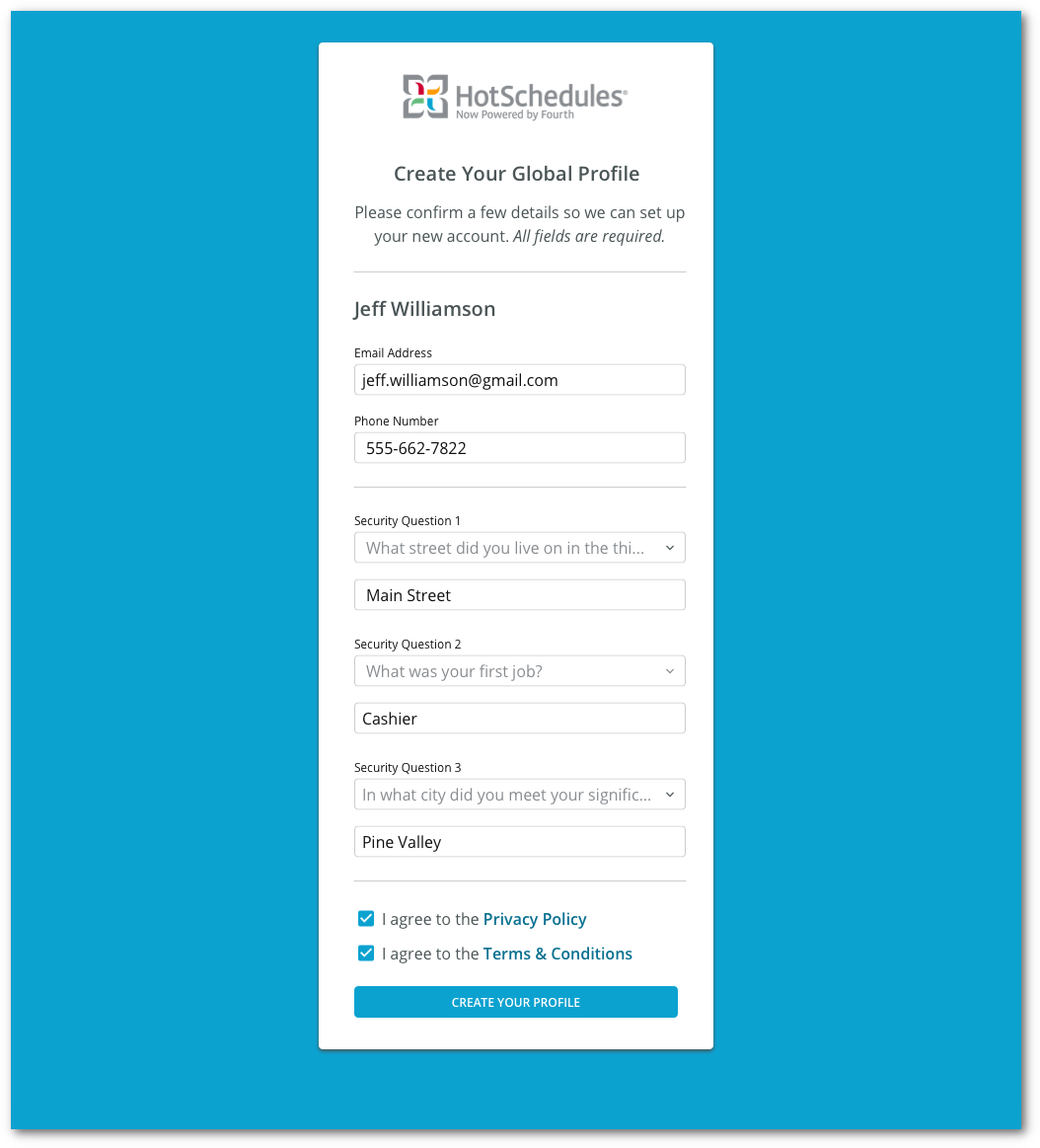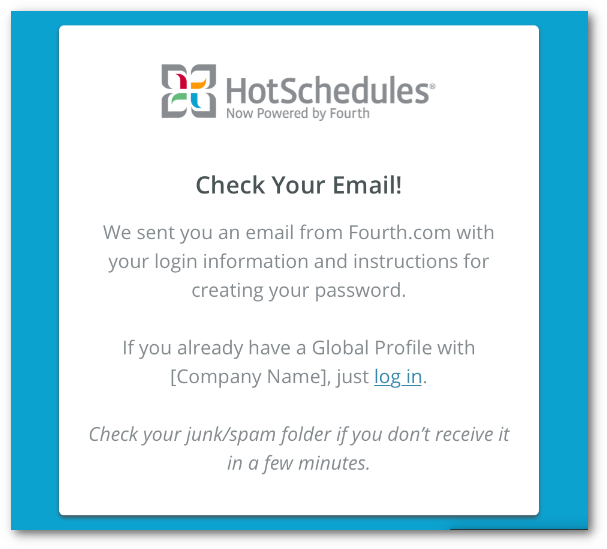 Check your email for the confirmation email from HotSchedules. To complete the process select Create Your Password.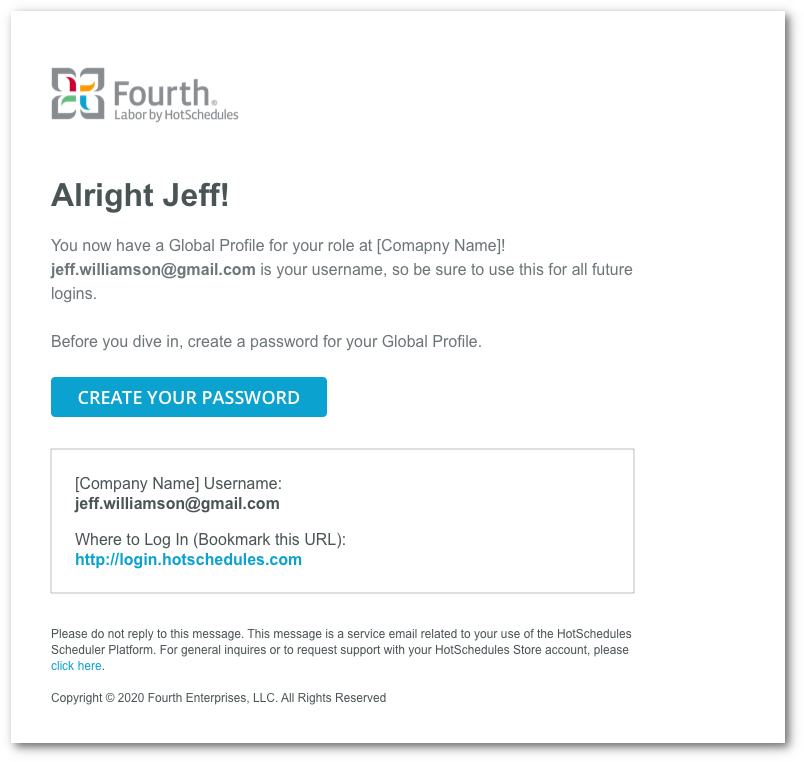 This will take you to the following page to set up your new password.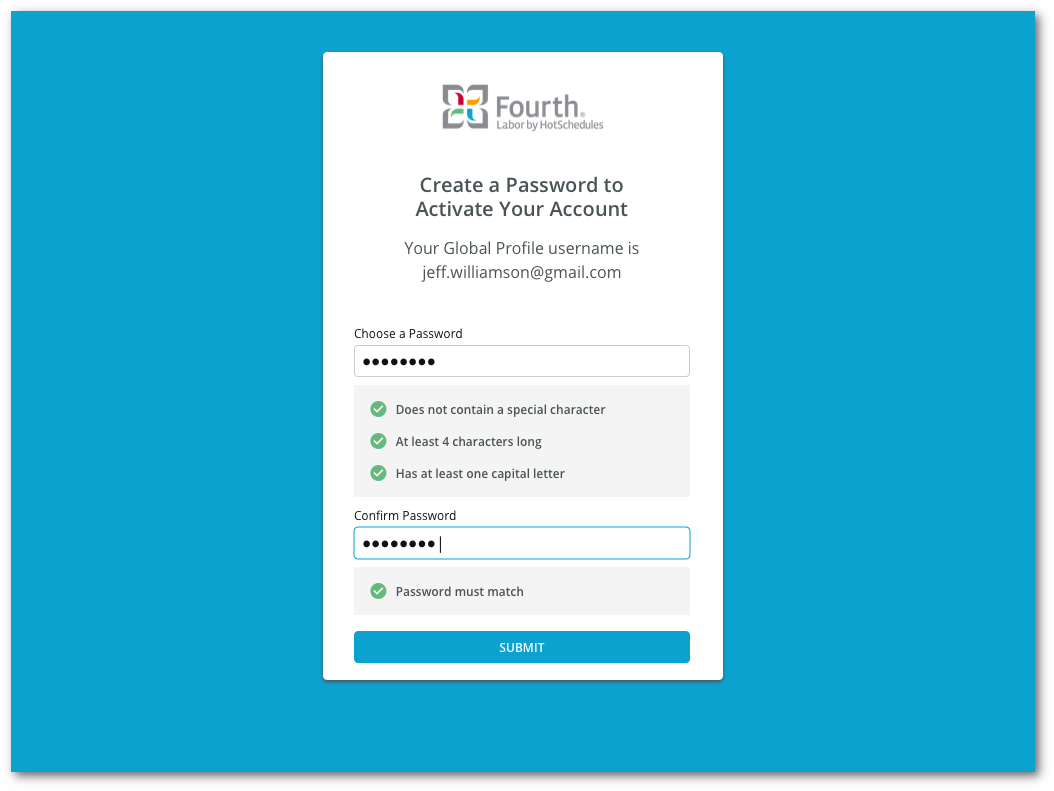 After the password is created you will be re-directed to the login page login.hotschedules.com.