Overview
The Entitlements page within an employee's record allows users to record contractual benefits and report on them. To complete this page a user needs access to Entitlements and to create reports on the information and will also need access to custom reports in HR. None of the information entered on this page feeds into Payroll.
Entitlements
Go to HR > Employee List > Employee > search for and select Employee > Employee HR info > Entitlements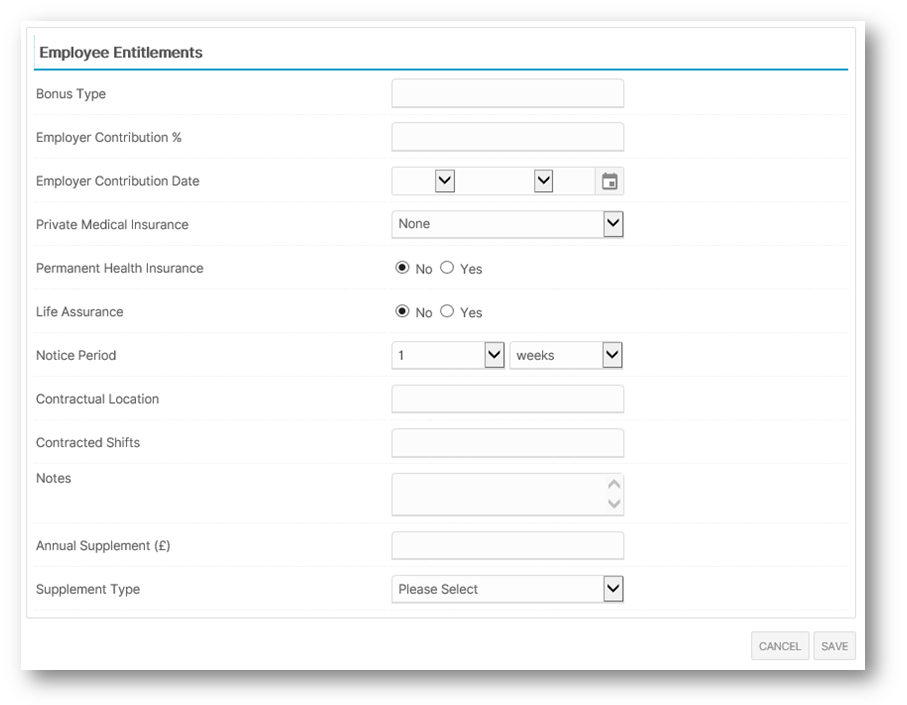 Fig.1 – Entitlements page
The contractual benefits shown below can be recorded against an employee. Information in the drop-down boxes cannot be edited.
Bonus Type - Record any contractual bonus
Employer Contribution % - Employer's Pension Contribution can be recorded here along with the eligibility Date
Private Medical Insurance - The Policy type can be recorded using the drop-down, as per Fig.2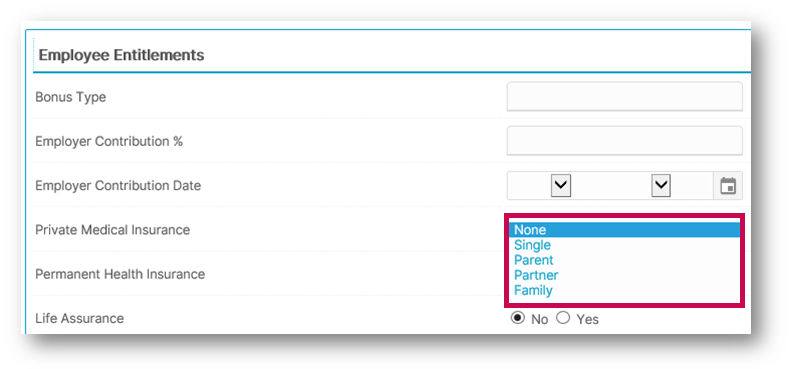 Fig.2 - Private Medical Insurance policy type
Life Insurance Policy
Notice period – Can be entered in weeks or months
Contractual Location – If different from the Location in 'Employment Details'
Contracted Shifts
Annual Supplement – Enter a cash figure
Supplement type – Choose the type of supplement from the drop-down box

Fig.3 – Supplement type
Permissions
To enable a user to see the Entitlements page, the option needs to be ticked on the relevant user template in HR. Adjusting the template will give access to all employees on this level of the hierarchy.

To do this:
Go to Company Admin > Access Level Hierarchy > Company Hierarchy > select Level > Edit Access Level in HR
From the template, scroll down to the OTHER section and tick Entitlements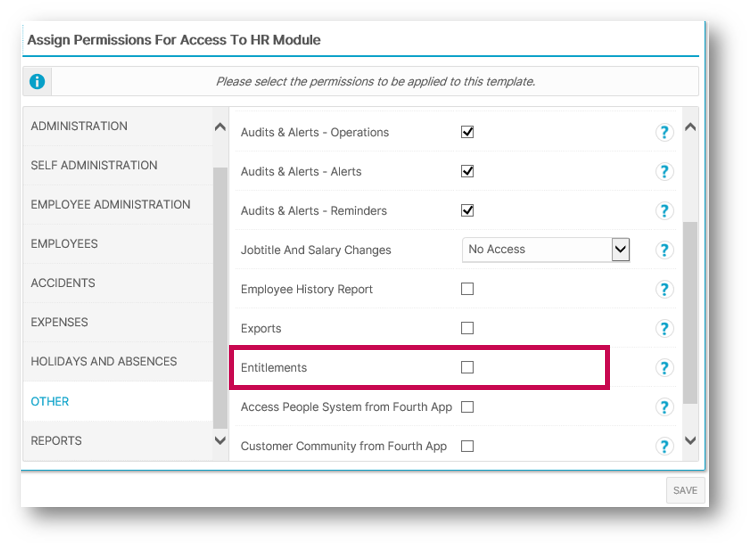 Fig.4 - Template permission
Reporting

To report on employees' entitlements, a custom report needs to be created in HR.
Go to HR > Reports > Customised Reports
Select Create Template
Type Entitlements as the Template Name
Select Employee Details Report as Report Type and then Save
Tick Return boxes against Forename and Surname and then Save
From the Report Group drop-down, select Entitlements
Select the relevant fields to report on
Select Run Report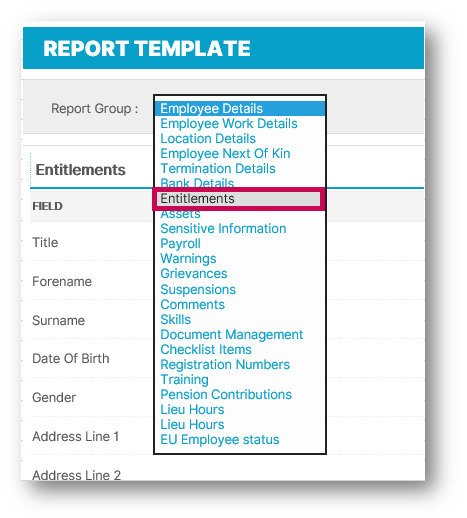 Fig.5 - Select Entitlements

This will produce an Excel spreadsheet. The template is automatically saved and can be run at any time.