What's Changing?

The ability to load HR & Payroll weekly sales and wage budget templates into Labour Productivity.

Release date: 8th May 2019.

Reason for the Change
This will allow customers to use one weekly labour budget or weekly sales budget template for loading budgets into both systems without the need to complete one for Labour Productivity and one for HR & Payroll.

Customers Affected
A new drop-down in the Budget Upload page will allow for the user to select LP Wage/Sales Budget, UK HR & Payroll Wage Budget Weekly, or UK HR & Payroll Sales Budget Weekly. All customers will be able to use the drop-down.

Release Notes

New drop-down in the Budget Upload page

Log in to Labour Productivity

Go to Settings > Budget Upload
From the Budget Upload Type drop-down:

Select LP Sales/Wage Budget to upload standard labour productivity templates
Select UK HR&Payroll Wage Budget Weekly to upload HR & Payroll weekly wage budget templates
Select UK HR&Payroll Sales Budget Weekly to upload HR & Payroll weekly sales budget templates

Use the Choose File and Upload buttons to select and upload the required template file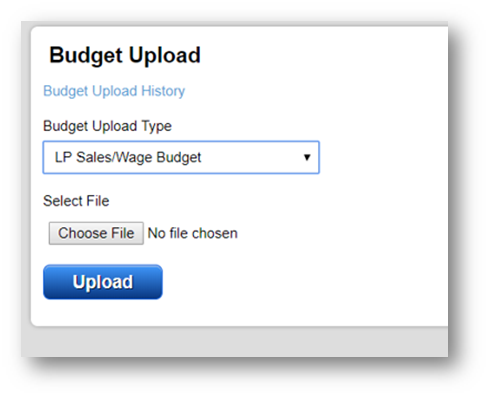 Fig.1 – Budget Upload Type drop-down in Budget Upload Page
Templates are available from Fourth. Please liaise with you Fourth contact for more information, or see WFM - Sales Budget and Wage Target Templates.

Template Fields - Weekly Wage Budget

Accounting System Code - The accounting system code for the Location in the HR module
Division Name - This is the division name
ValueType - N/A Leave Blank
Start Date - This is the Week 1 start date
WT1 – WT52 - Enter each weekly wage budget in each WT. This will be rounded to 2 decimal places


Fig.2- Example HR & Payroll Weekly Wage Budget Template

Template Fields - Weekly Sales Budget

Accounting System Code - The accounting system code for the Location in the HR module
Location - This is the Location Name
Frequency - W (weekly)
Week Start Date - This is the Week 1 start date
WK1 – WK 52 - Enter each weekly sales budget in each Wk column. This will be rounded to 2 decimal places


Fig.3 - Example HR & Payroll Weekly Sales Budget Template
Template files must be in .csv format and will be validated when uploaded, with any errors being returned to the user.
Sending Sales & Wage Budgets to UK HR & Payroll
When uploading sales and wage budgets users can set the system to send the uploaded values to be sent back to the UK HR & Payroll system. This will update the wage/sales budgets within the core UK HR & Payroll reporting. Select the "Send budget values back to UK HR & Payroll" and upload the file. The data will be uploaded and sent for processing. Depending on the file size the processing could take 1 to 2 minutes to update both systems.
Note - The wage budget % will be uploaded for the department in which the file has been loaded for. If the location is scheduled as one the wage budget % target will be loaded against the first department in that location. If there are more than one department for the location then these departments wage budget % will be set to 0.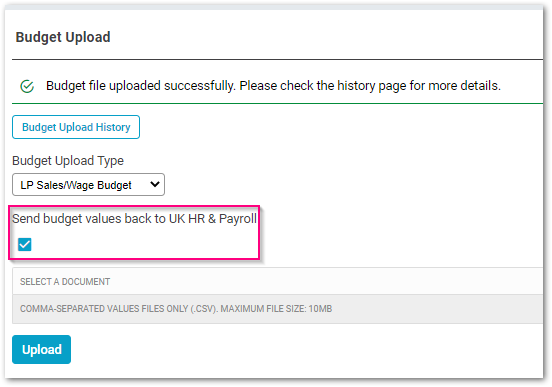 Fig. 4 - Budget Upload Send Values to UK HR & Payroll System