Overview
Rotas can be configured to include various functionalities, including Open Days, Default Rota Settings, and weekly scheduling.

This article describes the process of configuring the Locations area of the Rotas module, with the exceptions of Fixed Costs / Budgeted Revenue and Wage Targets, further information on these processes can be found in the following articles - WFM - Entering Budgets and Revenue Targets by Location


Configuring the Rota
Select the Rotas module from the drop-down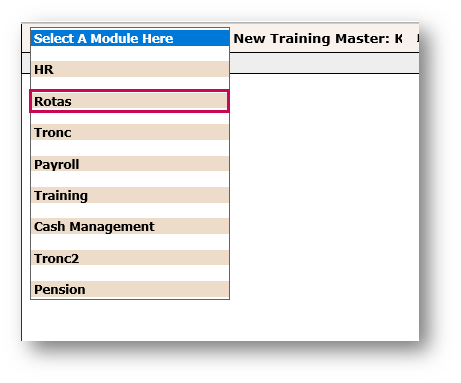 Fig.1 - Rota Module
From the Administration drop-down, select Configure Locations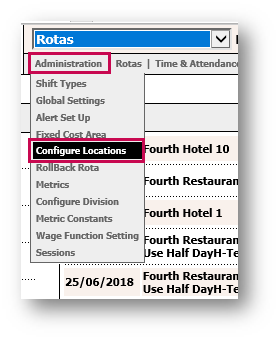 Fig.2 - Configure Locations from Administration drop-down menu
Select the required Location from the drop-down menu

Fig.3 - Configure Location
Please Note: Every location can have different settings, so always check that the correct Location has been selected.

Set days can be set as 'Open Days' for a Rota. For days where a Location is set as Closed, the system will not require any action to be completed on the Rota.
Select Edit Open Days in order to set and edit these Open Days

Fig.4 - Edit Open Days
Tick the days of the week that this Location is open for

Save

Fig.5 - Edit Open Days
Assigning Shift Types Against Divisions
To choose which shift types should show in specific divisions on the Rota, select Assign Shift Types by Division

Fig.6 – Assign Shift Types by Division
Select the division that needs updating on the left
Select to highlight which shift types need assigning
Select the > button to move them to the assigned box
Select Save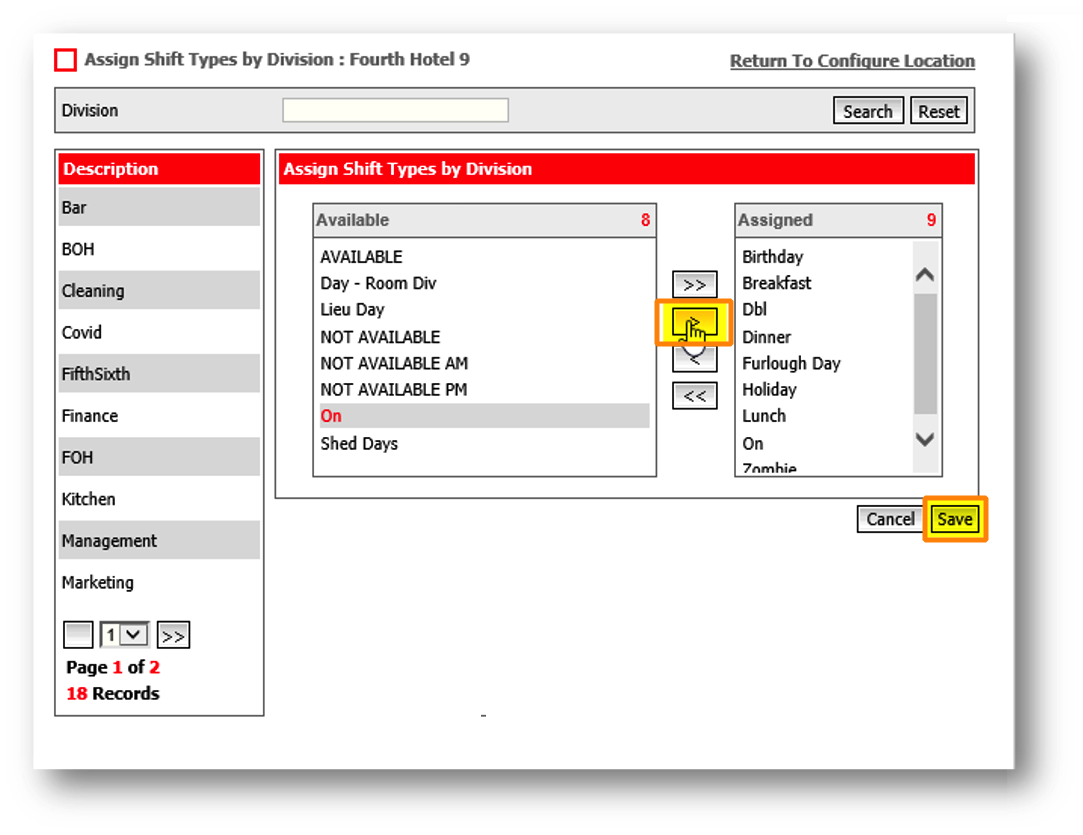 Fig.7 – Assign Shift Types by Division
Please Note: If these steps are not completed then in the rota weeks themselves, the drop-downs to select shift types for the employees will not show.
Default Rota Settings
To edit default Rota Settings, select Edit Rota Settings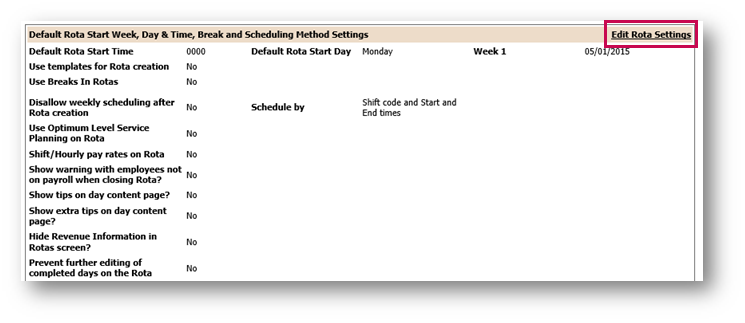 Fig.8 - Default Rota Setting
To ensure that annual budgets load successfully, ensure to enter a Week 1 start date within these settings.

Fig.9 - Week 1 start date
The Use Breaks In Rotas? tick box sets whether breaks should be used within this Location
The breaks functionality works by taking a set amount of minutes from the total hours for the employee depending on the hours worked each day, reducing the number of hours that an employee is paid for.
Enter a figure in the Maximum Number of Break Minutes in order to set a maximum break time
The Shift/Hourly pay rates on Rota tick box determines if any employee with access to the Rotas should be able to see the shift/hourly rates for employees when hovering over their names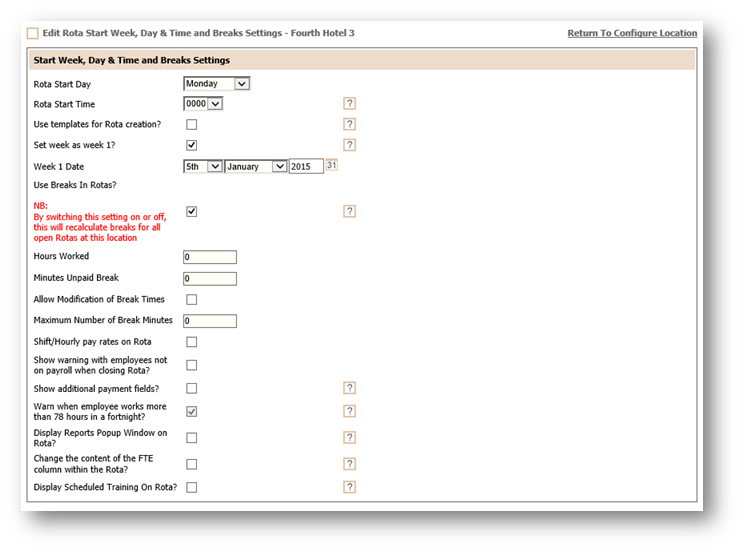 Fig.10 - Edit Rota Settings
The Scheduling Method section has various settings.
Tick to either schedule by Shift Code or Shift Code and Start and End Times
Enabling the Disallow Weekly Scheduling after Rota Creation will lock the forecast Rota and not allow amendments to forecast times
The Prevent further editing of completed days on the Rota setting, if enabled, will not allow for hours to be changed once the Actual hours have been entered and the day completed

Fig.11 - Scheduling Method Settings
The final settings section is Job Titles with Salary Included in Rota.
Select Edit Job Title Salary

Fig.12 - Edit Job Title Salary link
Select which Job Titles are to have their salary included in the Rota costs by ticking the Include Salary? box next to the required Job Title
Select Save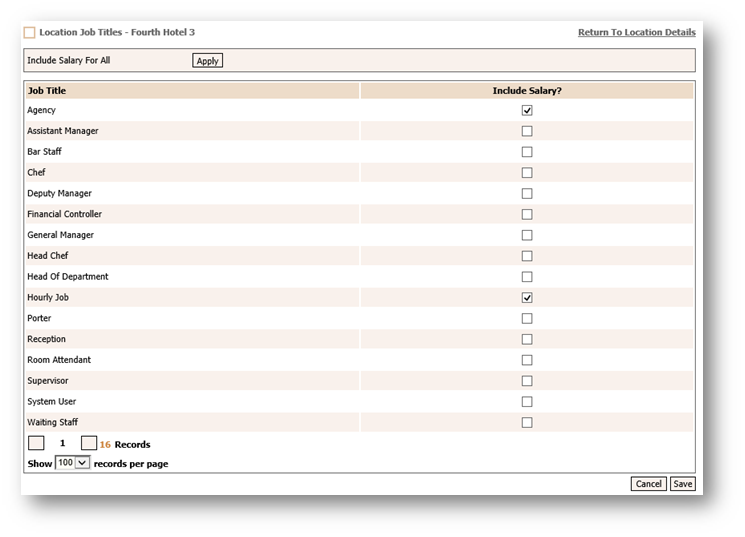 Fig.13 - Job Titles Included in Salary
Also See