Overview
Any shifts with notes attached to them can be identified by the shift note indicator.
The indicator makes it easy for employees to recognise which of their shifts have shift notes, helping to ensure important information is not missed.
Indicator on Shift Block
The indicator that shows on a shift block when a shift has a note can be seen below in Fig.1.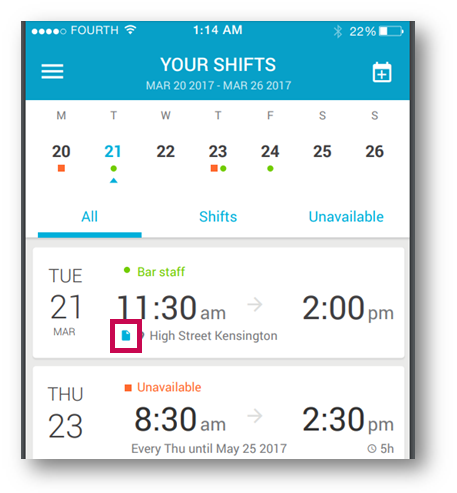 Fig.1 – Shift Note indicator