Shift Types are created within the Rotas module.
Log in and go to the Rotas module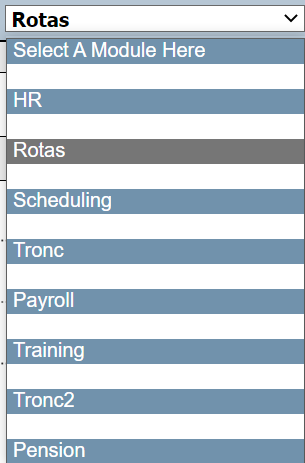 Fig.1 - Rotas module
Then select Administration > Shift Types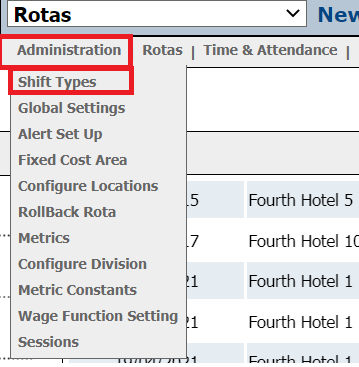 Fig.2 - Administration > Shift Types
Existing Shift Types (and codes) will be displayed.
Use the Search tool if necessary to refine the information

Fig.3 - Existing Shift Types
Any Shifts with an 'N/A' in the 'Delete' column are mandatory for every Location and cannot be removed from the system.

Fig.4 - Mandatory Shifts
From the top-right corner, select Create A New Shift Type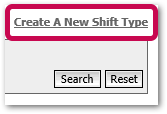 Fig.5 - Create A New Shift Type
A new form will appear onscreen - see Fig.6.
Complete all of the bold mandatory fields on the form:

Description: Reference for the Shift Types screen e.g. 'kitchen early' (if there are numerous early shifts)
Start Time and End Time: Use a 24hour format (HHMM)

For a split shift, use the Start and End Time 2 fields – the Total Time field will automatically update

Code: Will display when viewing Rotas
Shift Value: Enter 1 for a single shift, or 2 for a split shift
Priority: Where the Shift will appear in the Shift Code drop-down against employees when creating a new Rota
Colour: Appears on the optimisation screen (when selecting the graph icon against a single day in a Rota)
Default Shift: Tick to make the Shift appear as a default in employees' Employment Details (HR module)
When all details are added, select Save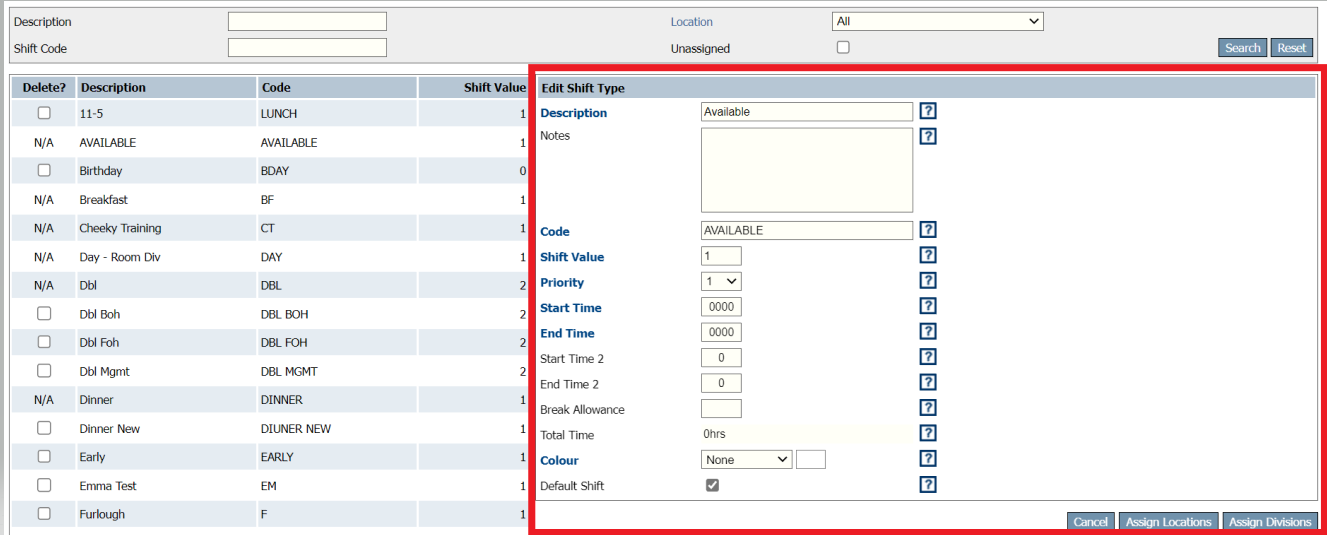 Fig.6 - Form for creating a Shift Type
Use the arrow buttons to assign the Shift to a Location - there may be more than one Location in the list depending upon access levels - and select Save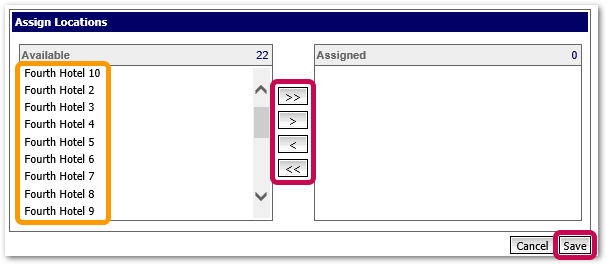 Fig.7 - Assigning Location

Then assign Divisions that the shift is relevant to - multiple Divisions can be selected at once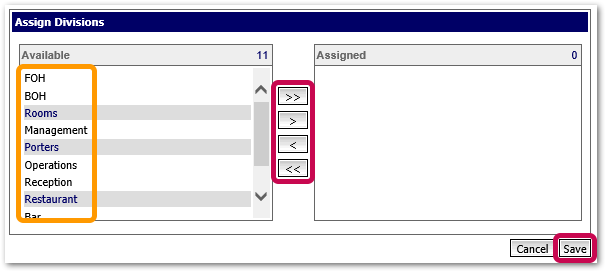 Fig.8 Assigning Divisions
Once saved, the Shift Type will appear in the list on the left side.
To delete a Shift Type, tick its box under Delete? and select the Delete button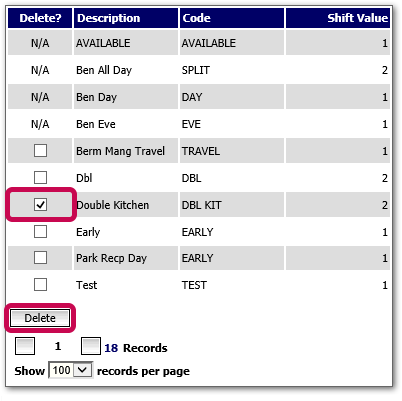 Fig.9 - Deleting a Shift Type
To make any changes to an existing Shift Type, select one from the list

As well as editing Shift Type details, Assign Locations and Assign Divisions buttons can be used
Save changes once complete



Fig.10 - Editing an existing Shift Type