Overview
When a new employee is created, transferred or a new Multiple Employment is set, and the Auto Add to Rota setting is un-ticked, the employee will not automatically appear on Rotas which are already open.

This article describes the process of adding an employee to an existing open Rota.
Adding an Employee to an Existing Open Rota
From the Module drop-down menu, select Rotas
Select the required Rota

from the

Open Rotas

section which the employee is to be added to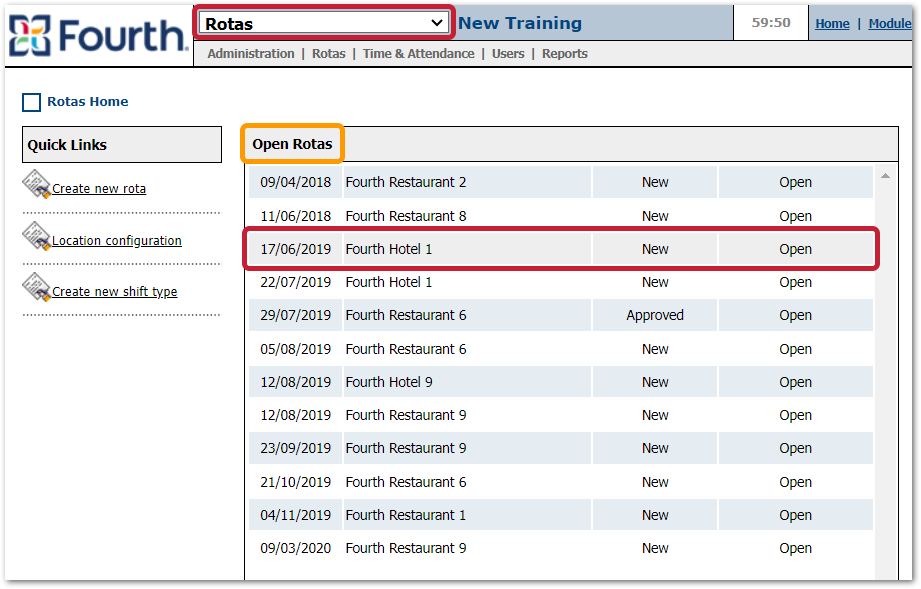 Fig.1 - Select Open Rota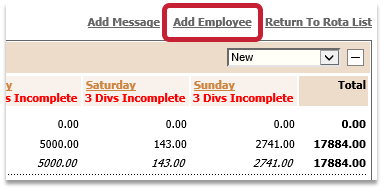 Fig.2 - 'Add Employee'
Select the required Employee from the list who needs to appear on that Open Rota
Please Note: Some employees may appear with a Home icon next to them as they are multiple employed.
Enter Shift Codes for the employee if required using the drop-down boxes for each day
Once the employee has been added to the Rota, their shifts can be edited as normal.


Fig.3 - Selecting shift codes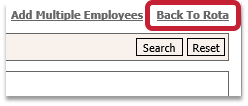 Fig.6 - Back to Rota
The employee will display on the Rota to be scheduled, or with the pre-defined shifts which were set during the process above.