Overview
The My Schedule app has a setting that, when applied, requires Location managers to approve employees' unavailability. Only when an unavailability is approved will it appear so in Scheduling.
Unavailability Approval Flow

The functionality is controlled by a setting at Location level and will need to be switched on - please raise a technical support case here to request for this to be done.
Unavailability can be hidden, used with no approval, or used with the below approval process.
When a user creates an unavailability, it shows as pending. See Fig.1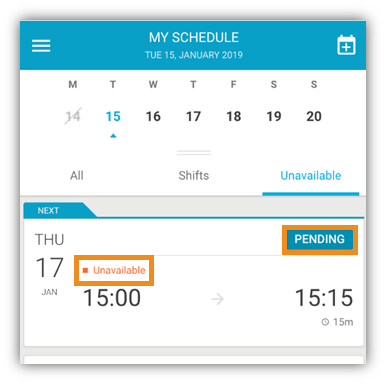 Fig.1 – Unavailability showing as pending to the employee
Managers in the user's location receive a notification and the unavailability appears in a new Unavailable tab that allows them to approve it

The tab's appearance shows whether the functionality is on or off, but will only contain items if the approval flow is on and an unavailability has been created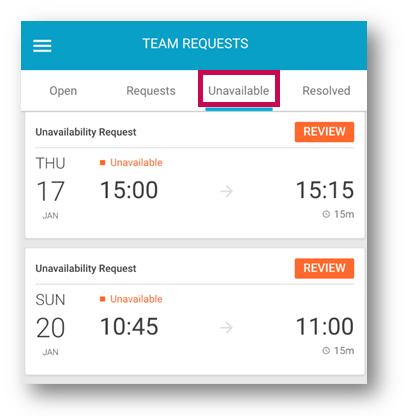 Fig.2 – Unavailability requests showing to the Manager
The manager can approve or reject unavailability and add a comment when they do so
If the unavailability is approved it shows in the employee's calendar, in the All tab on the My Schedule section, and in Scheduling. If it is rejected it just shows in the My Schedules section, in the Unavailability tab
Comments left by the manager show to the employee on their approved or rejected unavailability – see Fig.3 & Fig.4.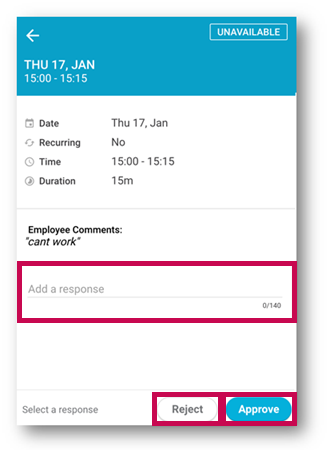 Fig.3 - Option to Reject or Approve an unavailability and add a comment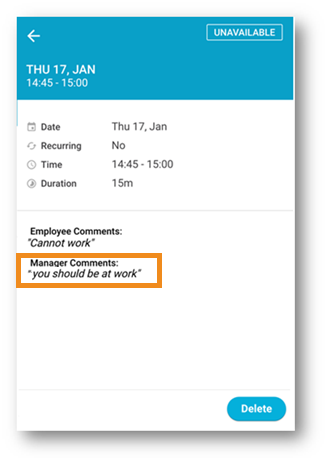 Fig. 4 - A rejected unavailability record shows to the employee. A rejected status shows on the item in their schedule as well
When unavailability is awaiting approval or has been rejected it shows as one block even if it is a recurring unavailability. To indicate this, a 'stacked' card shows – see Fig.5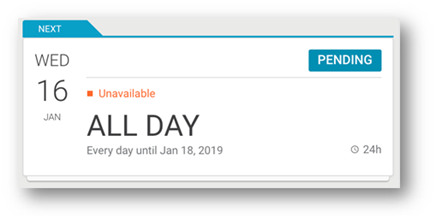 Fig.5 - 'Stacked' card to indicate recurring unavailability