Overview

There are a large number of different user permissions that can be assigned within the HR module. This article lists them all by area, along with descriptions and suggestions for where they could be used.
To assign permissions to a user, go to HR Module > Users > Assign User Access > select user > User Profile > select access levels/tick boxes > Next > assign Locations > Next > assign Divisions > Next
After following these steps the user profile screen will be displayed again with the changes applied.

Some of the permissions are controlled by tick boxes. This is a simple 'yes or no' choice.

Others have a drop-down menu from which the following selections can be chosen:
No Access - the permission is not assigned
Read Only - the user can view information but make no changes
Full Access - the user can view information, make changes, and edit existing settings
Edit Only - the user can view information and edit existing data, not make new changes

All descriptions in the table below are based on the user being given Full Access permissions.
For lists of user permissions in other Workforce Management modules, please visit WFM - Workforce Management User Permissions.

List of Permissions

Administration






Self-Administration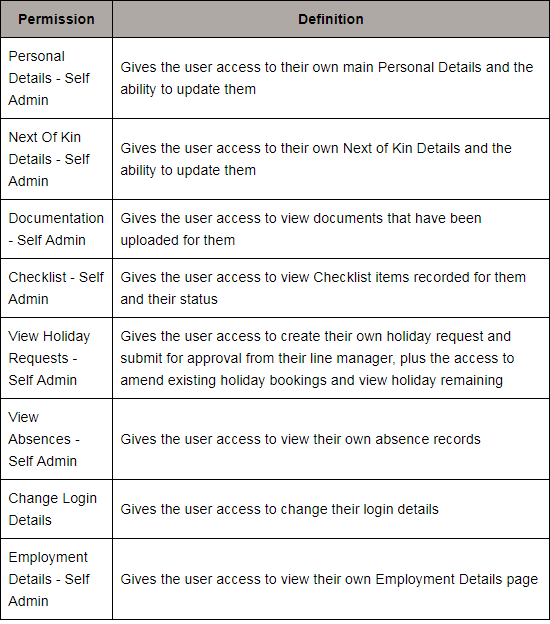 Employee Administration






Employees






Accidents






Expenses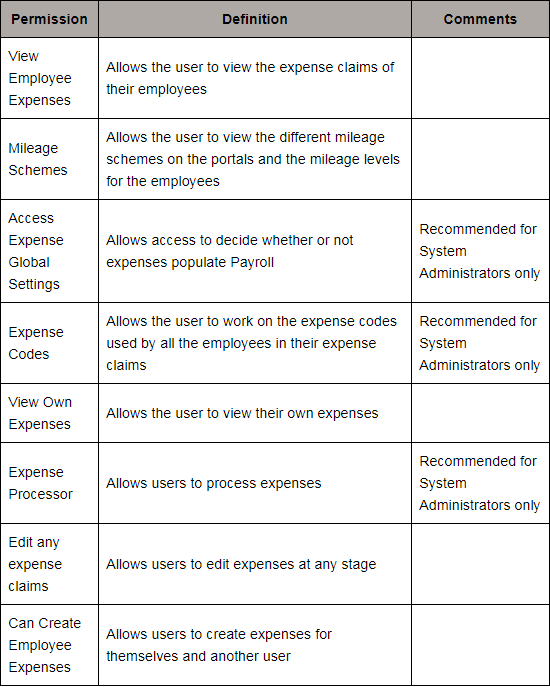 Holidays and Absences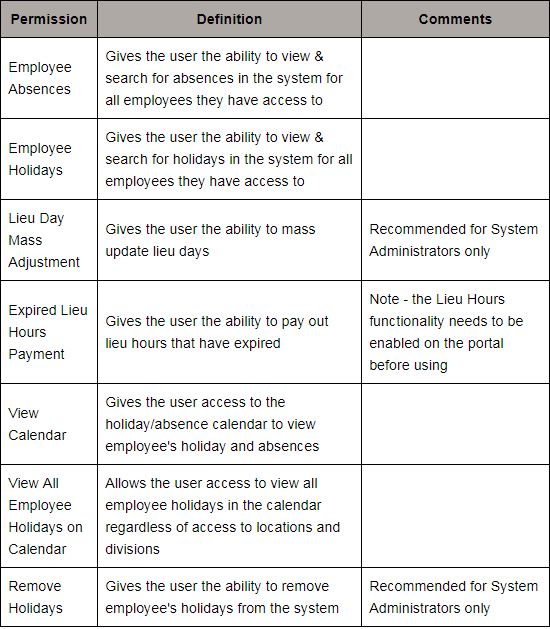 Other





Reports