Overview
In HotSchedules a Schedule will help you organize your employees. You can do it by job or responsibilities.
For example: You can have a schedule for each position, like a server, bartender, host or cook schedule. Or a schedule with several positions, like a Front of the House schedule that will have all servers, bartenders, and hostesses.


If you find you do not have access to add a schedule, please contact the administrator of your account to update your assigned permission set. If the permission set needs to be updated to grant access, the administrator will need to contact the support team. View this article for more information about reaching out to the support team: Contact Us: Customer Support.

The Schedules section is where you will be able to view information for all schedules, and if you have the permission to edit, you will be able to add, modify and inactivate/reactivate schedules. You will see what labor category is assigned to, which job codes default to the schedule, any required certifications and if they required Forecast/Labor Generation.
A - Schedules: This column will have the name of the schedules for your site. Showing active schedules first and (G) inactive schedules at the bottom. If the schedule name has a Lock or House before the name, that means this is a group schedule
B - Labor Category: This column will display the name of the Labor Category that the schedule is assigned to. A schedule can only be assigned to one Labor Category. Schedules are assigned to a Labor Category for reporting purposes
C - Default Jobs: This column will display the jobs that are assigned to the schedule. You can have multiple jobs assigned to one schedule but only one schedule per job
D - Certifications: If you want to have a certification required for an employee to be scheduled. You can assign the certification here and when you assign the schedule to the employee that certification will automatically be assigned to the employee profile
E - Require Forecast/Labor Generation: Note: this is only visible for sites that are using our Forecast tool. You can lock at schedule until you forecast or generate labor
F - Edit Menu: If you have the permission to edit either site level or group level information. You would be able to use this menu to Edit or Inactive a schedule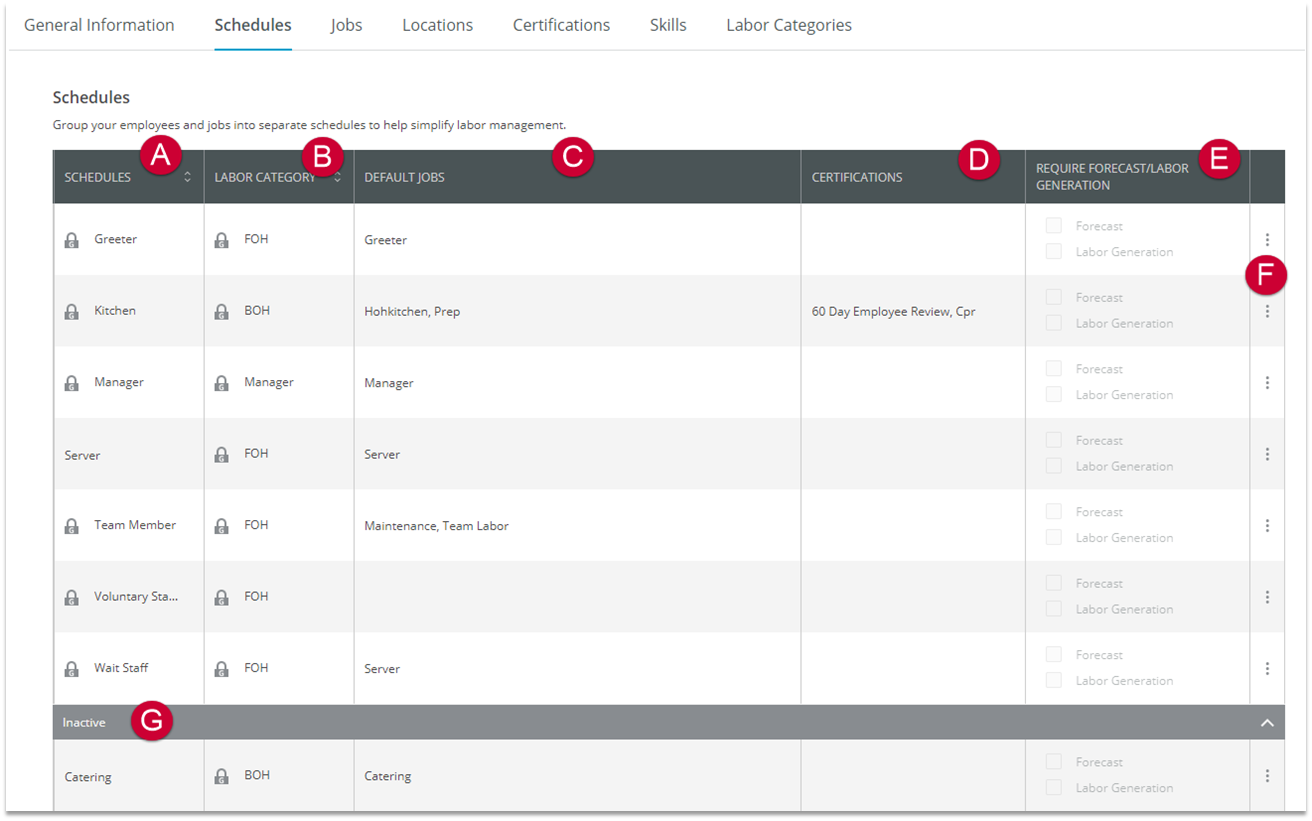 Fig.1 - Schedules [select image to enlarge]

Adding Schedules
From the Settings tab, select Store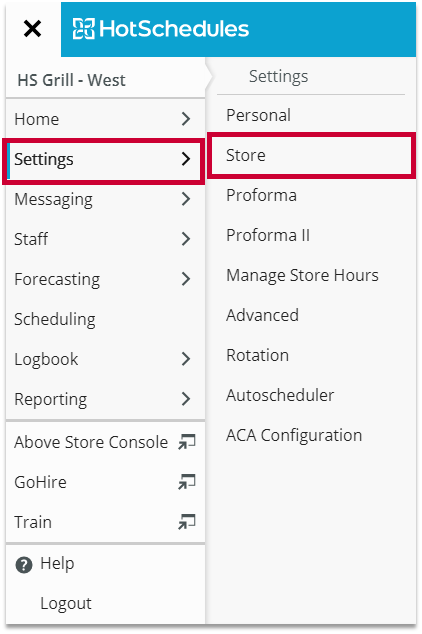 Fig.2 - Navigation
Select ADD A NEW SCHEDULE

A pop-up window will display:

Enter the Schedule Name and select the Labor Category. Additional options are Jobs that will map to it, Certifications and Forecast/Labor Generation requirements
Select ADD SCHEDULE
Fig.3 - ADD A NEW SCHEDULE
Editing Schedules
Select the three-dot menu for the desired schedule

Select Edit Schedule
Edit the Name, update the Labor Category and Jobs if needed
Select DONE when finished
Fig.4 - Editing a Schedule

Inactivating and Reactivating Schedules
Inactivating
Select the three-dot menu for the desired schedule

Select Inactivate (Fig.5)
Reactivating
Select the three-dot menu for the desired schedule in the Inactive section

Select Activate (Fig.5)
Fig.5 - Inactivating/Reactivating a Schedule

Related Articles