MyPass is a new global profile for everyone who uses HotSchedules. MyPass allows you to sign in to multiple HotSchedules modules with one username and password. Setting up a new account is easy and only takes a couple of minutes. If you work at more than one place that uses HotSchedules you'll be able to merge them into a single account in the near future.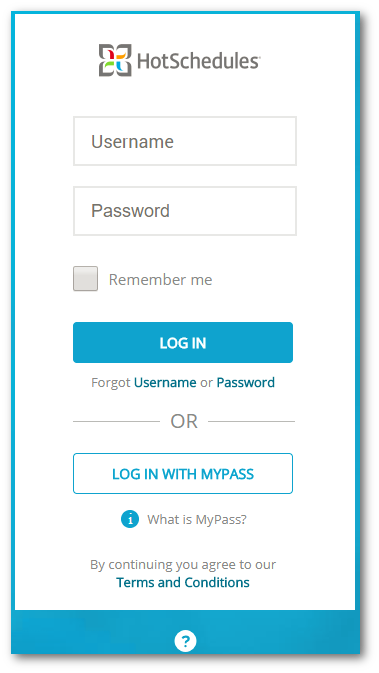 Mobile app users will also have an option to log in using the MyPass button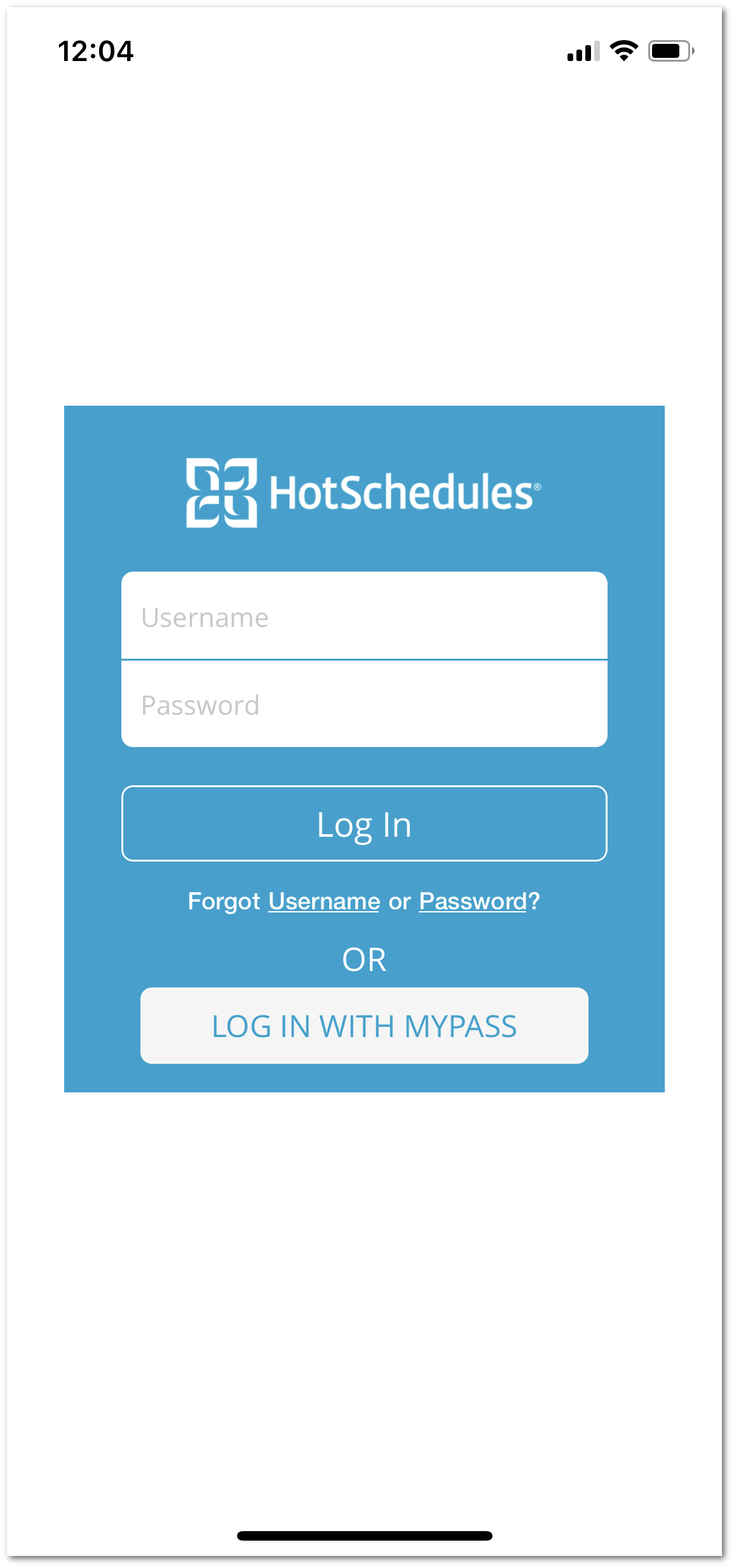 When you click 'Log in with MyPass', you will be directed to www.hotschedules.io, the new URL will give you access to all HotSchedules web applications available for your account. We recommend bookmarking the new URL. It's also important to remind your IT team to add this URL to your whitelist as well.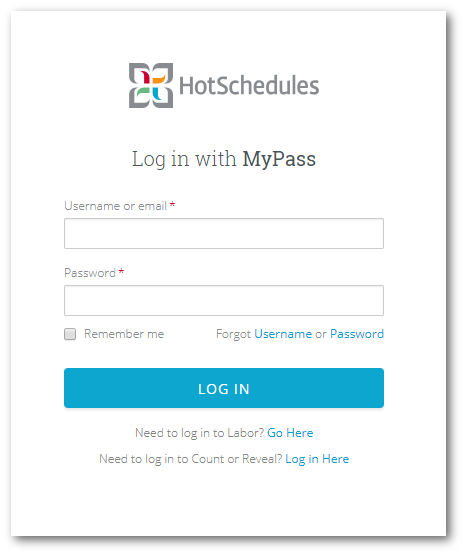 Once we begin the transition to MyPass, site administrators will receive specific dates when the MyPass accounts will be available for their sites. You will receive information and instructions once your account is ready to be created.