En Español
Fourth & HotSchedules System Status Page
The status page linked below will indicate whether all systems are operational or if service is affected by unplanned events such as incidents, or planned events such as patching and maintenance.

This page shows real-time updates regarding the Fourth & HotSchedules web, mobile and corporate sites.
Should you experience an issue that is not described on the status page, please go to the Customer Success Portal for assistance.
Subscribing to Updates
On the status page, it is possible to set yourself up to receive status updates via different modes of communication, and for specific Fourth products.
Select Subscribe to Updates from the top-right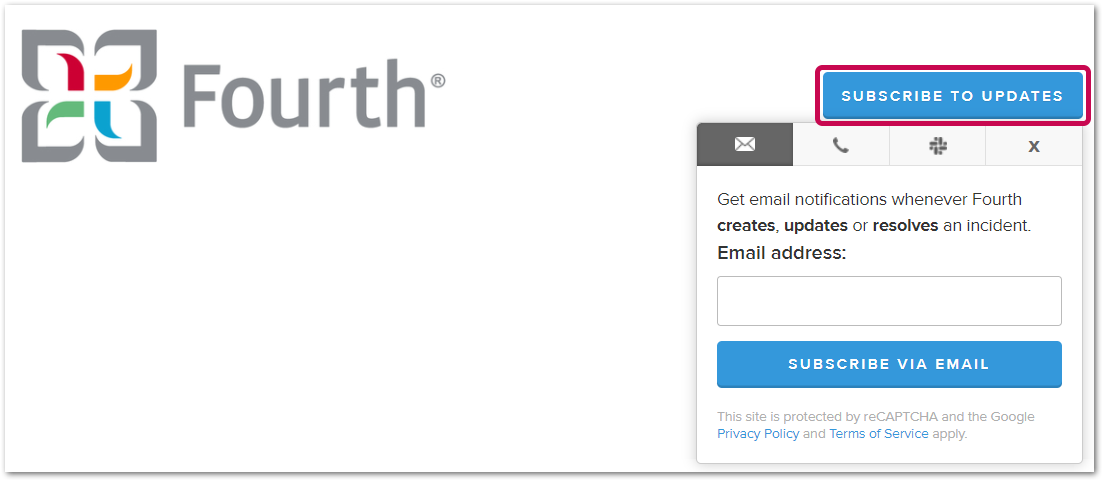 Chose whether to subscribe to updates via:
Then enter the relevant details
You may be required to complete a 'captcha' question


For email and SMS options, you will receive an email or text (respectively) that contains a confirmation link - select the link when it arrives


For Slack, you will be prompted to select a channel for status notifications to be posted to
You may want to create a new Slack channel before selecting this option
After this stage, a list of Fourth products will appear, categorised by where they are hosted. They will all be selected by default.
Best practice is to choose Select none and then select the component(s) that are relevant to you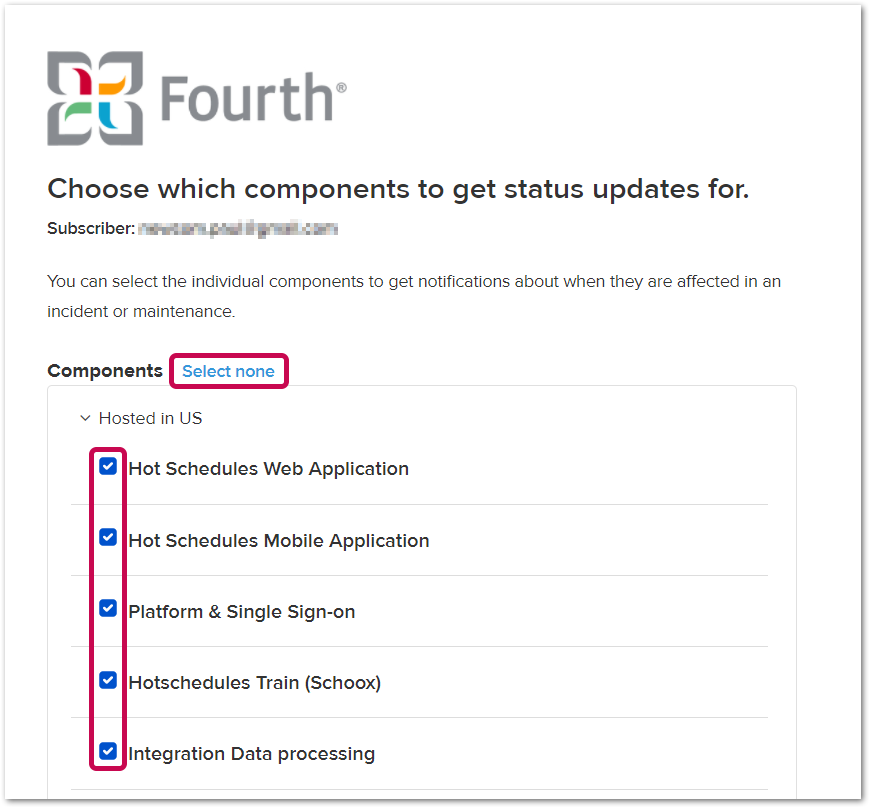 When done, scroll down and Save
Unsubscribing
To unsubscribe from email notifications, follow the same steps as above. When selecting components, use the Unsubscribe from updates button
To unsubscribe from SMS notifications, use the Manage subscription link from the original confirmation text message
To unsubscribe from Slack notifications, manage the appropriate Slack channels accordingly - use the Slack Help Center for guidance