Tags in the Above Store Console allow you to more easily filter tasks, library files, and more.  You must first create tags to use throughout the ASC, and then assign those tags where needed.
Hover over the Configure tab in the Above Store Console, and select Tags from the menu that appears.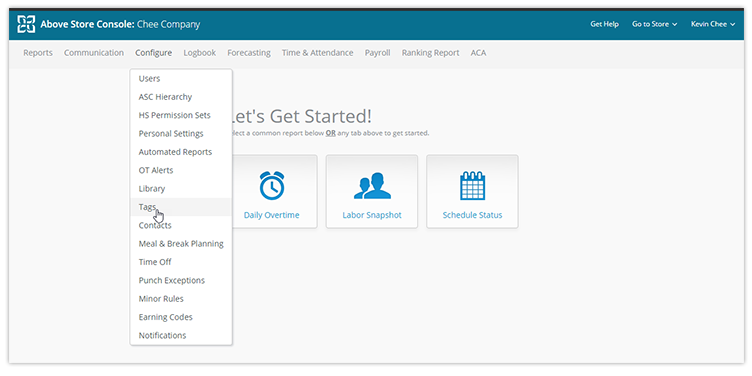 To add a tag, click Add. 

In the window that appears, give the tag a name, and optionally a description.  Then check the box next to all locations you'd like associated with this tag.  Any locations not associated will not be able to see the tag as an option.
Click Add when finished.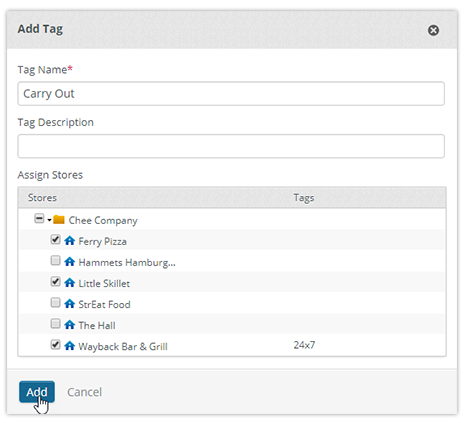 Self-Guided Tutorials
(This will prompt you to log into HotSchedules, and then guide you through the process click by click.)