The Scheduler allows users to create, edit, and use templates with the template generator. 
Follow these steps to access the template generator:
Log into your HotSchedules account and go to the Scheduling tab. Select Menu at the top right-hand corner of the Scheduler and choose Templates.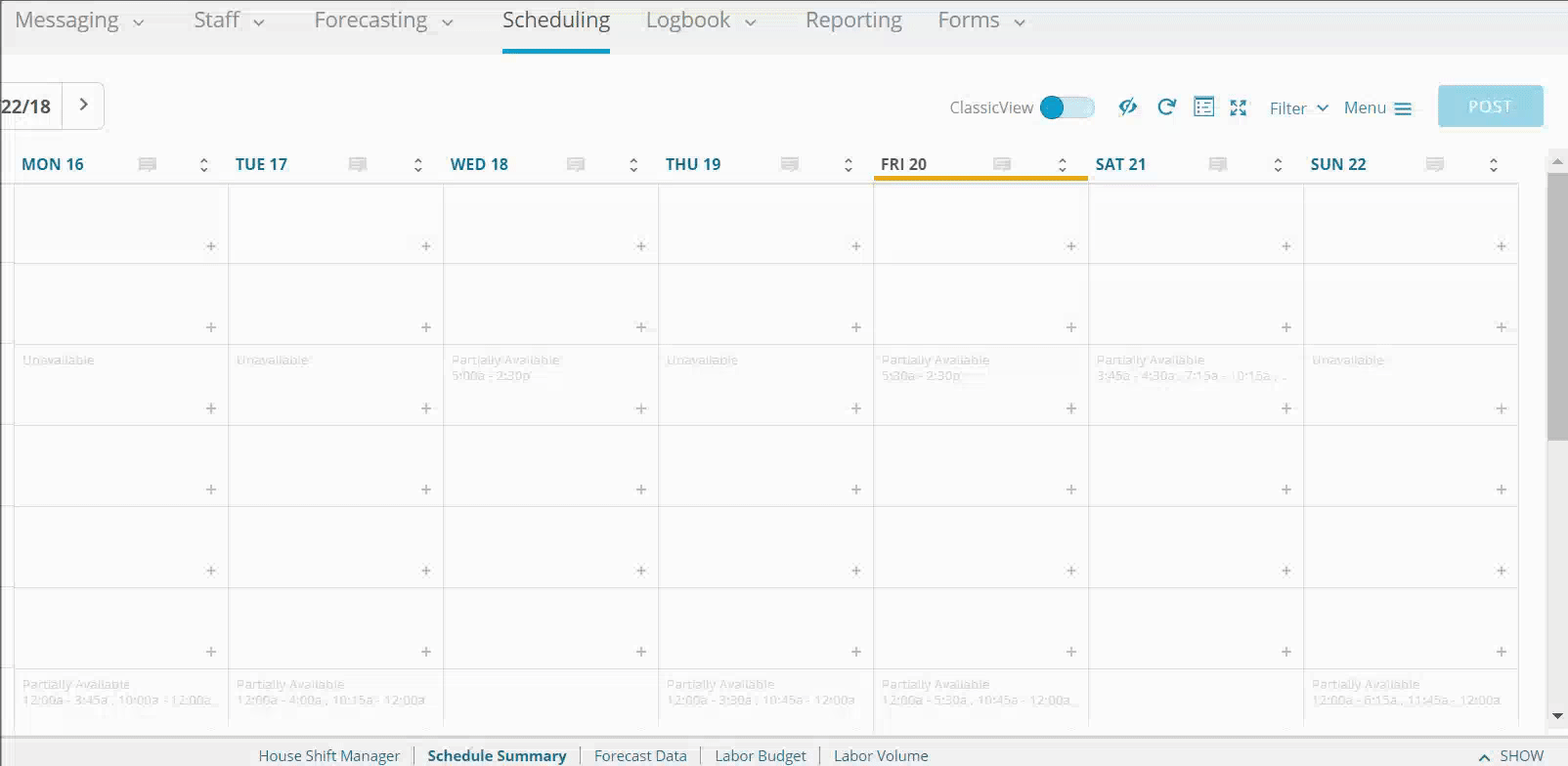 There will be two choices available, Custom Templates and Forecast Templates. You can learn more about Forecast Templates here. 
Custom Templates will give you a list of all your schedules. Choosing a schedule will list any templates previously created and two options, Create from schedule and Create empty template. 
Templates that have been created previously can be edited, copied, applied, and trashed. 
Create from schedule will create a template from the shifts saved for the current week. Using this option will give you a choice of making the template assigned and unassigned. Assigned will create a template with the shifts already assigned to employees. This particular template cannot be edited. Unassigned will generate a template with all the shifts used in that schedule for that week. 
Clicking Create empty template will allow you to build a blank template for that schedule by taking you into the Template Generator. 
The Template Generator
Within the Template Generator, start generating your needed shifts for that week by clicking Create Row.
After selecting either an AM or PM shift, you can choose the job and location from the drop-down menus, and then select the days and times of the shifts needed.
Repeat as necessary. Your work will save as you go.