Overview
Users can sync their personal work schedule to their Google calendar from a web browser or native mobile calendar through the HotSchedules mobile app. This way all of your important information is in one place!

Sync Schedule to Google Calendar from a Web Browser
Navigate to the Settings tab, select Personal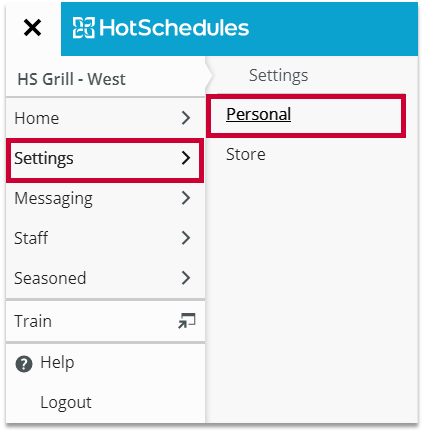 Fig.1 - Navigation
Select the Link to my Google Calendar button located in the left panel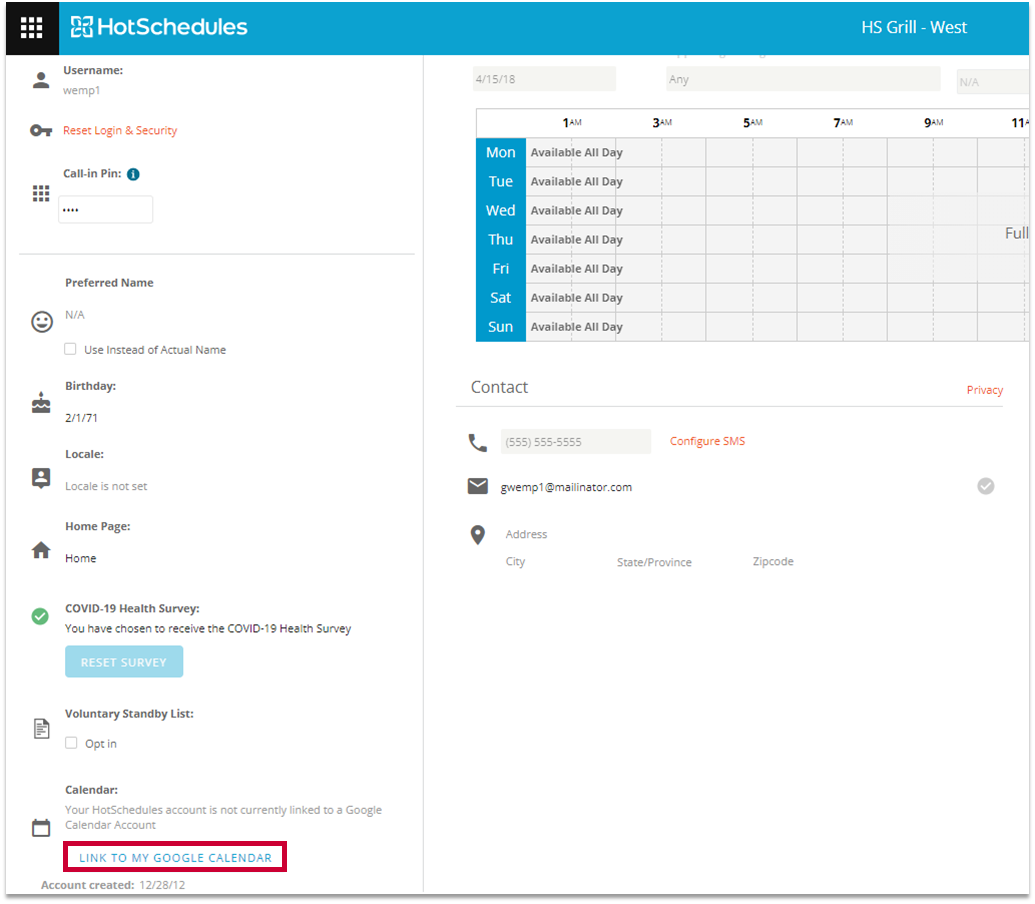 Fig.2 - Link to Google Calendar button [select image to enlarge]
Select OK to confirm that you want to send HotSchedules shift information to your Google account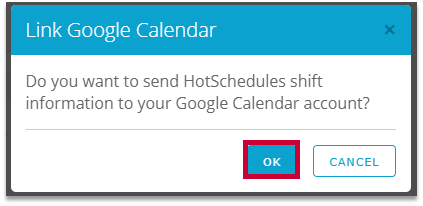 Fig.3 - Confirmation prompt
You will be redirected to Google to log into your account
Please note: If you are not redirected to Google to confirm this process, you may need to check your pop up blocker settings.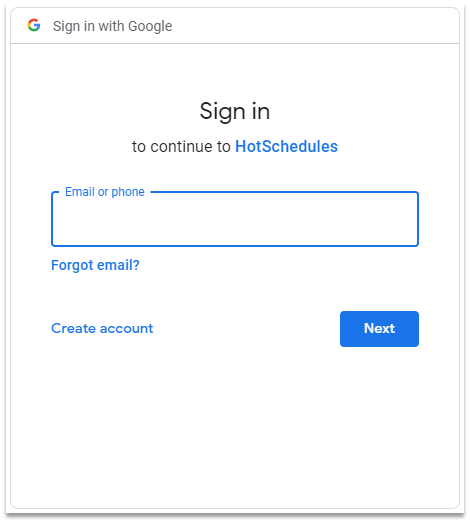 Fig.4 - Google login
Once you enter your Google credentials, a prompt will display, select Allow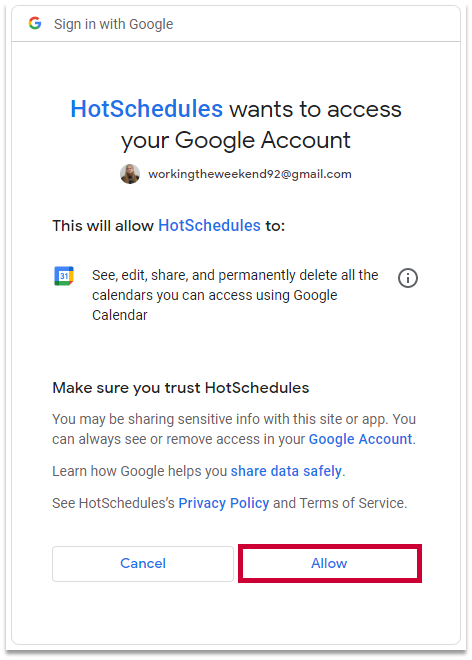 Fig.5 - Allow button
The email address of your Google account will now appear in the Calendar section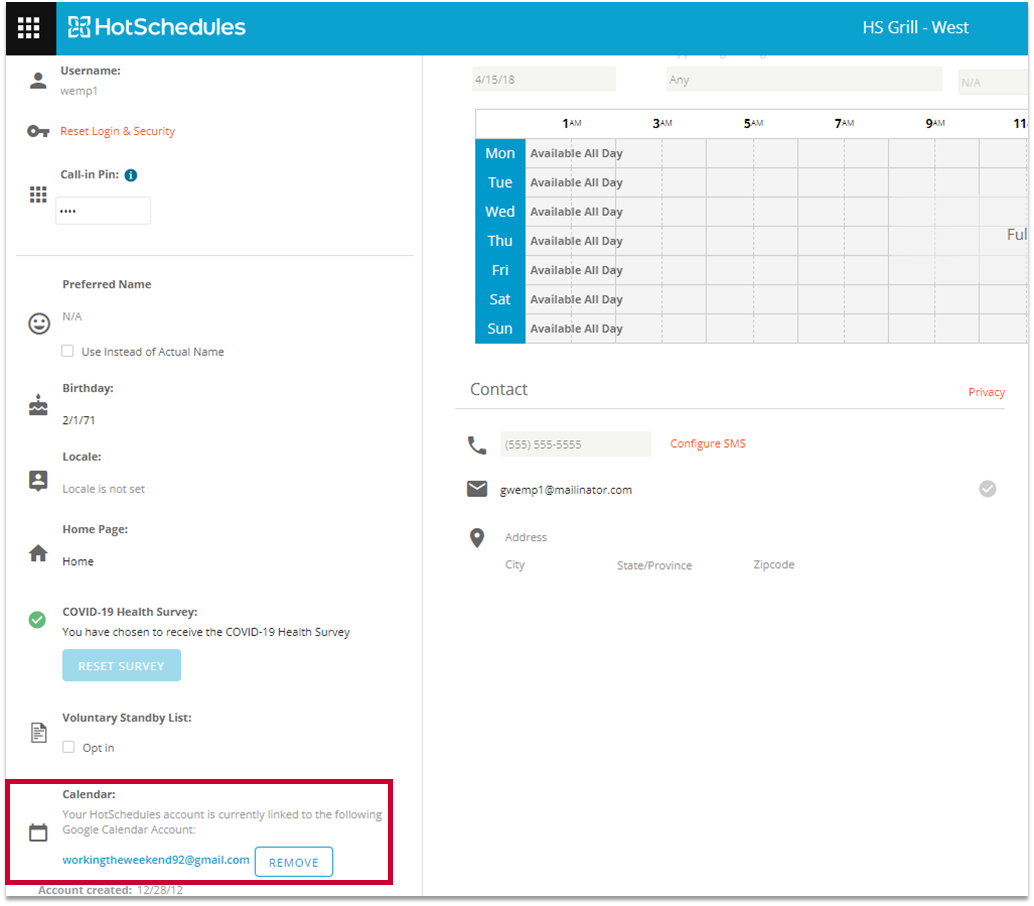 Fig.6 - Google account email address displays [select image to enlarge]

Sync Schedule to Native Mobile Calendar from the Mobile App
The HotSchedules mobile app provides an option to sync your schedule to the native calendar app of your mobile device. iOS devices will sync to the Apple Calendar and Android devices will sync to Google Calendar.

iOS
Once logged in, navigate to Settings
Select Preferences
| | |
| --- | --- |
| Fig.7 - Settings tab | Fig.8 - Preferences |
Select Calendar Sync
Then select the slider button to enable
| | |
| --- | --- |
| Fig.9 - Calendar Sync | Fig.10 - Calendar Sync slider button |
A prompt will display, select OK

The calendar sync is now active, you also have the option to choose when you receive the calendar reminder
| | |
| --- | --- |
| Fig.11 - Confirmation prompt | Fig.12 - Calendar Sync reminder options |

Android
Once logged in, navigate to Settings
Select Preferences
| | |
| --- | --- |
| Fig.12 - Settings | Fig.13 - Preferences |
Select the Calendar Sync slider button to enable

A prompt will display, requesting you to select the Google account you wish to sync to the calendar to
| | |
| --- | --- |
| Fig.14 - Calendar Sync slider button | Fig.15 - Select Google account |
A prompt will display confirming your selection, select Allow

The calendar sync is now active
| | |
| --- | --- |
| Fig.16 - Allow | Fig.17 - Calendar Sync enabled |