Skill Levels allow you to grade your employees for each of the Job Codes they have. Doing this allows for more accurate scheduling when using the AutoScheduler.  This article will walk you through enabling new or editing existing Skill Levels for your site.
Click HERE to read an article on how to assign Skill Levels to your employees.
Follow these steps to add a new Skill Level:
Hover over the Settings tab, and select STORE.  From there, select the SKILLS tab.
The default Skill Levels will be listed here along with any other Skill Levels that were created.
Select ADD A NEW SKILL.

When the "Add a New Skill" modal appears, simply name your Skill Level, assign it a Skill Rank, and select ADD SKILL.  The lower the rank, the less experienced or skilled the Skill Level represents.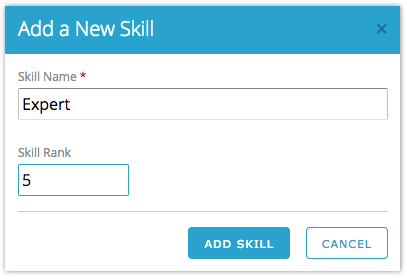 The new Skill Level will appear in your list.  To edit the name or rank of a Skill Level, click the 3-dot menu to the right of the Skill Level you want to edit and select EDIT SKILL.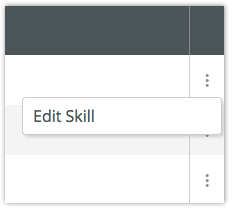 Because Skill Levels are assigned to employees and they can affect which shifts are assigned, you won't have the ability to delete them.  Please contact Customer Care if you need to have a Skill Level removed.