Overview
HotSchedules clients using the HS Connect or Platform method of integration can opt to use a feature called Regulated Clock In. HotSchedules will import posted schedule information into your POS computer. A grace period time frame can be set up in the POS, and employees will only be able to clock in at their scheduled time. For example, your employees could only be able to clock in within 5 minutes of their scheduled shift without the system prompting them for manager approval.


This article is intended for clients using the integrated version of HotSchedules. This will only apply to clients using HS Connect or Platform as their method of integration and Micros as their POS.


Troubleshooting
Ensure the Schedule is Posted
Check to make sure that schedules are posted in HotSchedules. You can do this by logging into and navigating to the Schedules tab. Select the current week and then hover over the information icon to check the status of each schedule
Fig.1 - Verify schedule is posted
HS Connect Clients
Run an Import Schedules Sync from the HS Connect Console located in the lower right hand corner system tray on your BOH computer. See this article for detailed instructions on running a manual sync

The sync will turn orange while processing and will revert back to gray when it is complete
Platform Clients
Platform clients may be unable to force an import schedule sync themselves, please contact support for assistance with this step
Verify Shifts in Micros Configurator
In the Micros Configurator, select Time Clock Schedule

Fig.2 - Micros configurator
Use Record View or Table View to verify updated shifts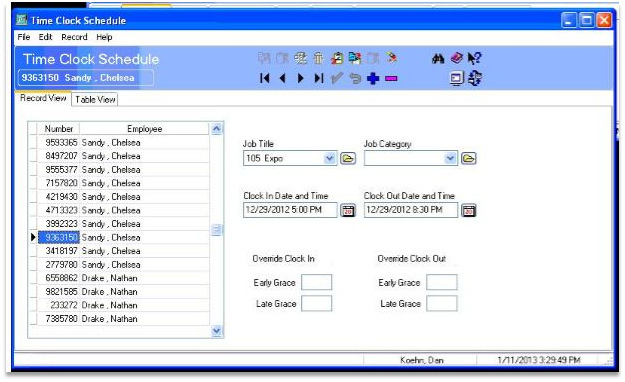 Fig.3 - Record view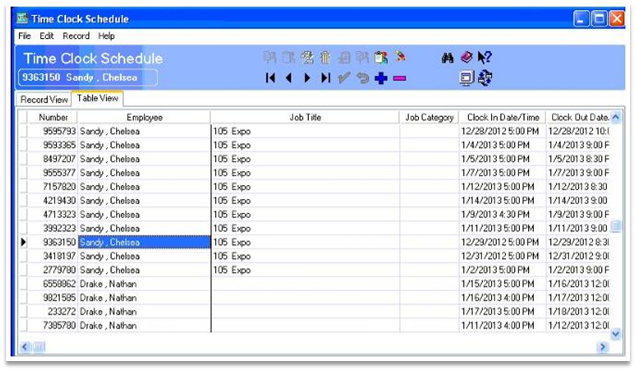 Fig.4 - Table view

If shifts appear in Micros Configurator, please contact your POS vendor to ensure the grace period is setup properly to allow employees to clock in.
If you do not see scheduled shifts within Micros after the sync has completed, please contact support.
Related Articles
HS: How to Run a Manual HSConnect Sync