Unfortunately, there is not a way to edit I9 information once it has been saved.  A paper version of the I9 will need to be filled out, and then can be uploaded to an applicant's profile once it has been scanned into a computer.
Follow these steps to upload a document in GoHire:
Log into GoHire and select the My Lists tab, followed by the My Hiring List sublink.
Select View on the right-hand side of the new hire's name.
This will open a window where all onboarding documents can be viewed.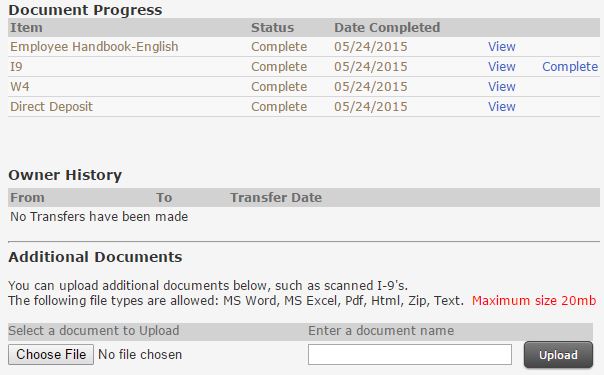 Select Choose File in the Additional Documents section, and find the file on the computer that needs to be uploaded before clicking Upload.
The following file types are allowed: MS Word, MS Excel, PDF, HTML, Zip, Text.
The maximum size for the file is 20 mb.