Tips & Service Charge Distribution
Tips and service charge can be saved within the Schedule tab against current employees who are eligible for such payments.
Go to the Schedule tab
Select Manage Payments from the Actions drop-down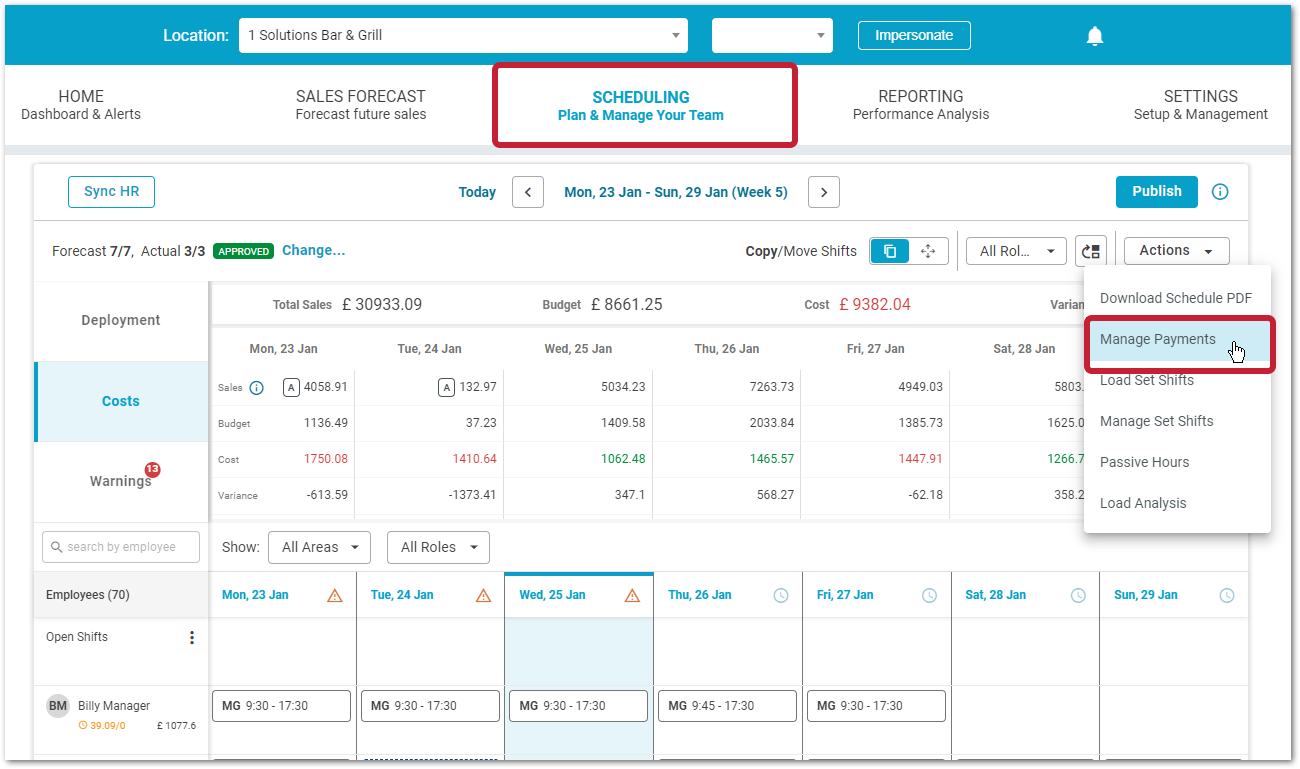 Fig.1 - Selecting Manage Payments
The tips and service charge totals will populate automatically. Any employees eligible for tips and/or service charge will be editable. Only employees who are eligible for tips will have an active input field. The shift and job role which the employees have worked are displayed in the manage payments pop up.
Ensure tips and service charge are processed against the correct shift worked that day for the correct Tronc allocation

Enter amounts in the fields provided, as shown in Fig.2
Fig.2 - Fields for entering Tips and Service Charge on the Manage Payments Screen
Once the correct total amounts have been entered and match the total for all the employees for that day, it will update to green. If distributed does not match the total tips, the distributed total will be displayed in Red

All 7 days must be green by the end of the week for successful submission.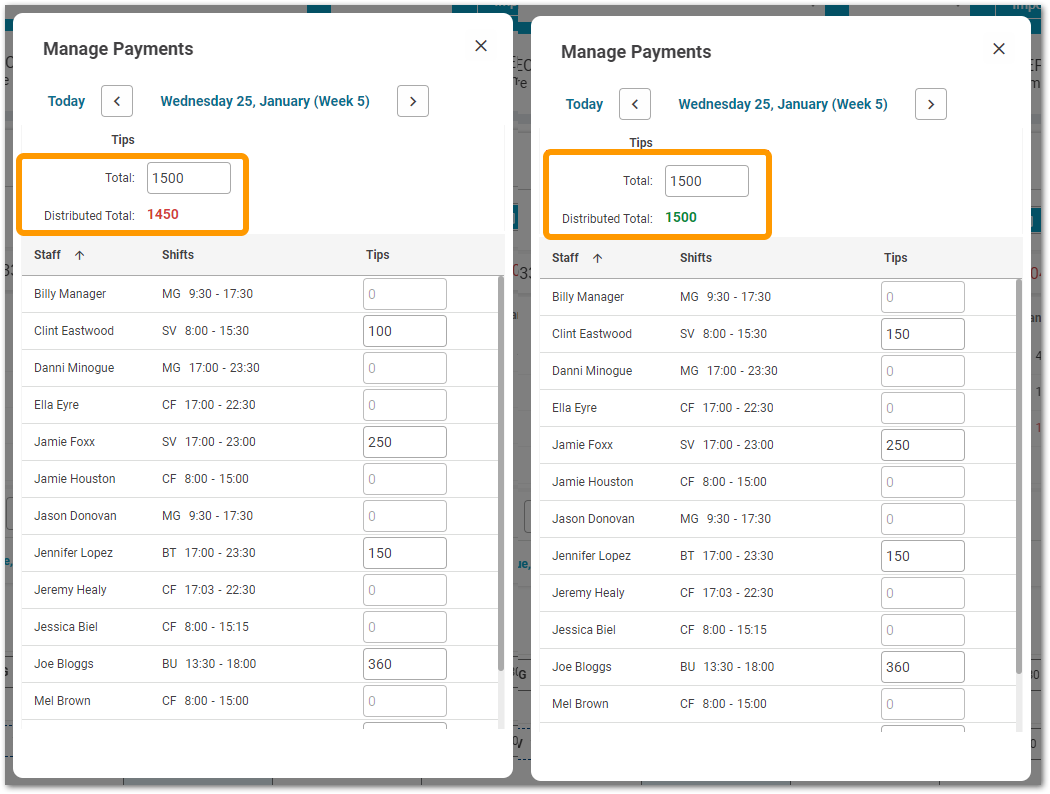 Fig.3 - Distributed Tips match Tip Total