Overview
Just like on the full desktop version of HotSchedules, users have the ability to view the entire schedule in the mobile applications. This means that you see who else is scheduled with you each day. If you need assistance with obtaining the app on your device, see HS: How to Download or Redownload Mobile App for more information.

Please note: Users will only be able to see the shifts of other users who are assigned to the same schedule.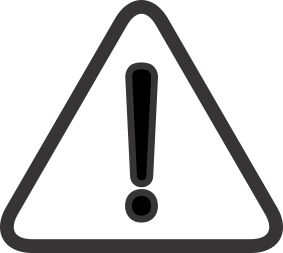 If your schedule is blank please see this article > HS: My Schedule is Blank?
Viewing the Entire Schedule on the Mobile App
There will be slight differences between the iOS app and Android app. Please see the appropriate section below for your mobile device.

iOS
When logged into the app, from My Schedule, select the day and daypart for the shift in question
| | |
| --- | --- |
| Fig.1 - Select day | Fig.2 - Select daypart |
Below the details of your shift for the day, the app will display the other employees that have assigned shifts during the selected daypart under Working This Shift
Select NOT Working Shift to see the other employees who are not scheduled for that daypart
| | |
| --- | --- |
| Fig.3 - Working This Shift | Fig.4 - NOT Working Shift |

Android
When logged into the app, from My Schedule, select the day and daypart for the shift in question
| | |
| --- | --- |
| Fig.5 - Select day | Fig.6 - Select daypart |
The app will display the details of your shift for the daypart under MY SHIFTS
Select WORKING THIS SHIFT to see the other employees who are scheduled for that daypart
| | |
| --- | --- |
| Fig.7 - MY SHIFT | Fig.8 - WORKING THIS SHIFT |
Select NOT WORKING THIS SHIFT to see the other employees who are not scheduled for that daypart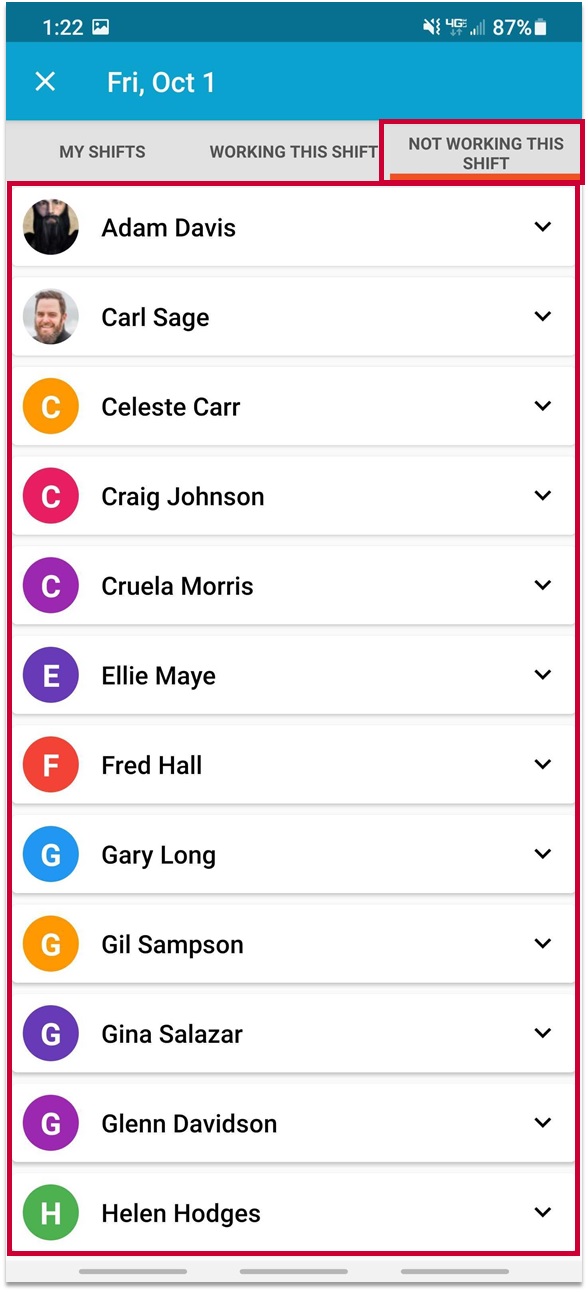 Fig.9 - NOT WORKING THIS SHIFT
Related Articles