The Scheduler in HotSchedules has an Auto Scheduler. This tool, as the name suggests, will automatically populate your schedule.
Before Auto Scheduling, you will need to have shifts available for the Auto Scheduler to use – either non-assigned house shifts, or assigned shifts you'd like automatically re-assigned.  Forecasting the week's schedule first is always recommended.  
When the needed number of shifts have been added to the schedule, click the Tools icon.  Then select Auto Schedule.

Select the schedule you'd like to Auto Schedule, and then the desired optional settings you'd like to use for this Auto Schedule.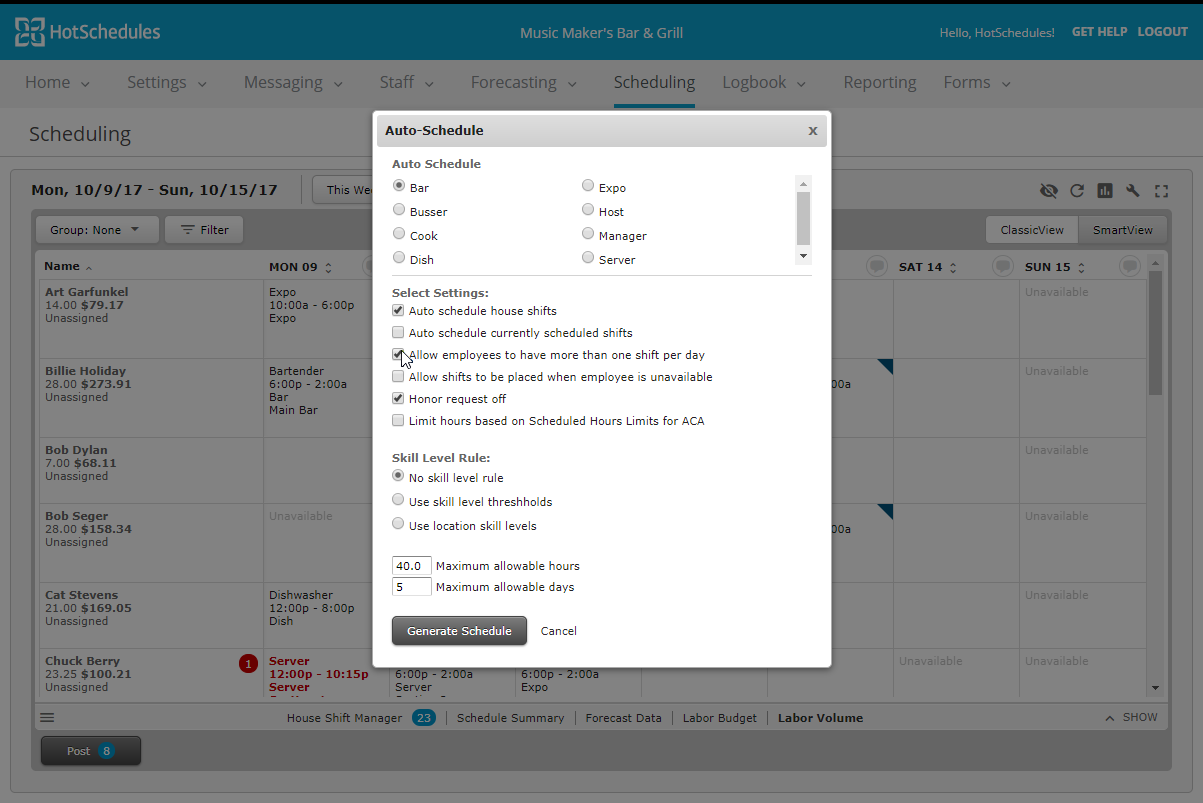 Skill Level Rules
Skill Level Threshold helps to schedule the right amount of skill on the floor for each shift.
Location Skill Levels covers specific locations with specific skill levels for each day part throughout the schedule.
The setup for all of this is accomplished under the Settings tab. Please note this also requires your team members to have skill levels assigned to them for each job code, which can be done under the Staff tab.
When finished, click Generate Schedule.  
All shifts will be assigned as per the parameters set up.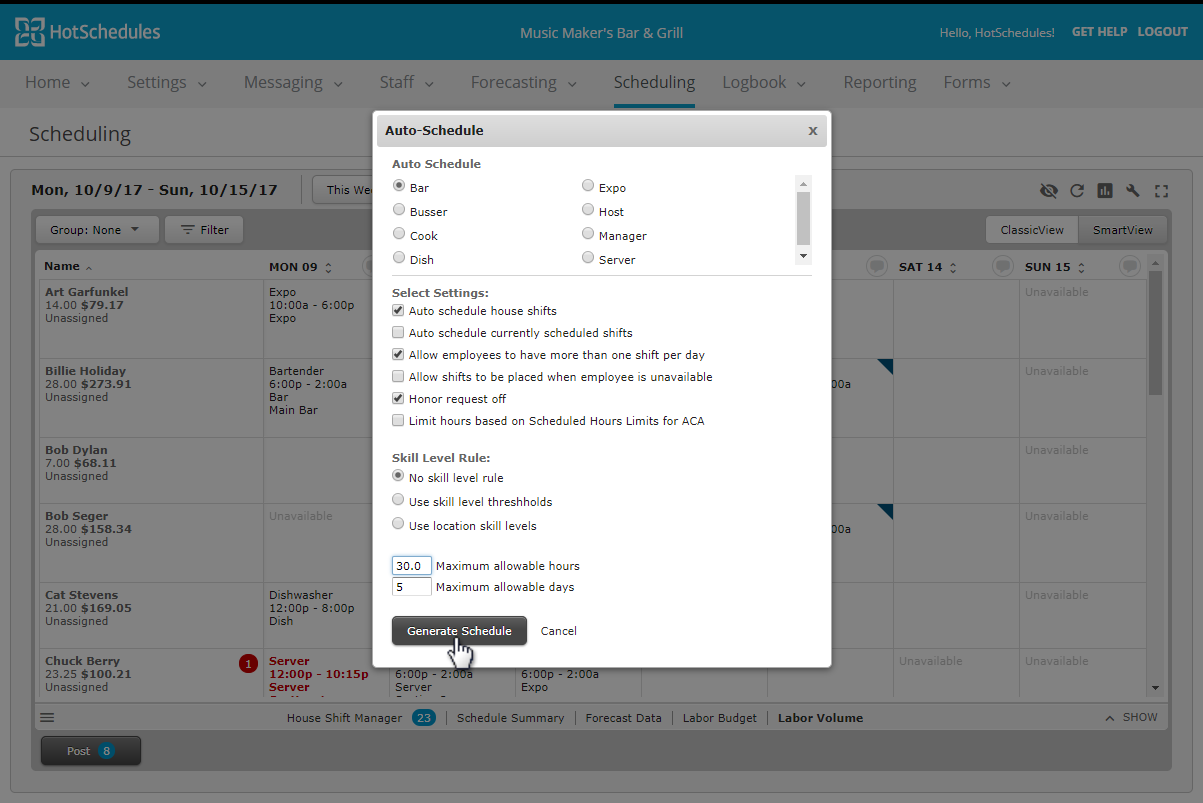 Please note, however, that the Auto Scheduler does NOT know how to write a perfect schedule.  It is up to you to go through, and see where improvements and refinements can be made to the schedule before posting.