Overview
There are times when managers may need to define an employee's job more specifically when scheduling. Locations are associated with job codes to allow managers to define the role or section/area an employee may be working.
Examples may include:
Patio

Upper Bar

Close

Open

Section A

Head Wait

Grill

Salad/Dessert

Trainer
Adding Locations
Before locations can be applied to a schedule, they must first be created in the Store settings.
Navigate to the Settings tab, then select Store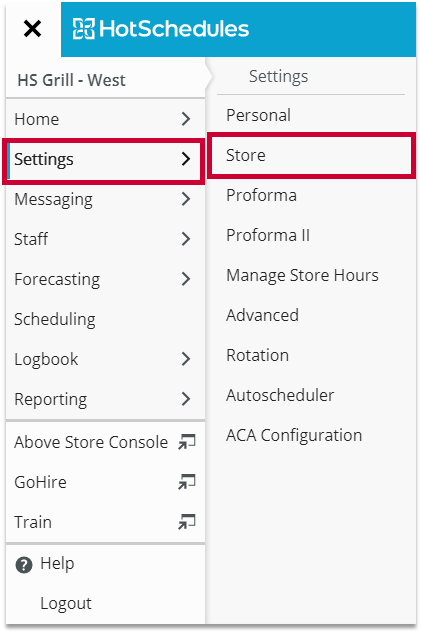 Fig.1 - Navigation
Select the Locations tab, then select ADD A NEW LOCATION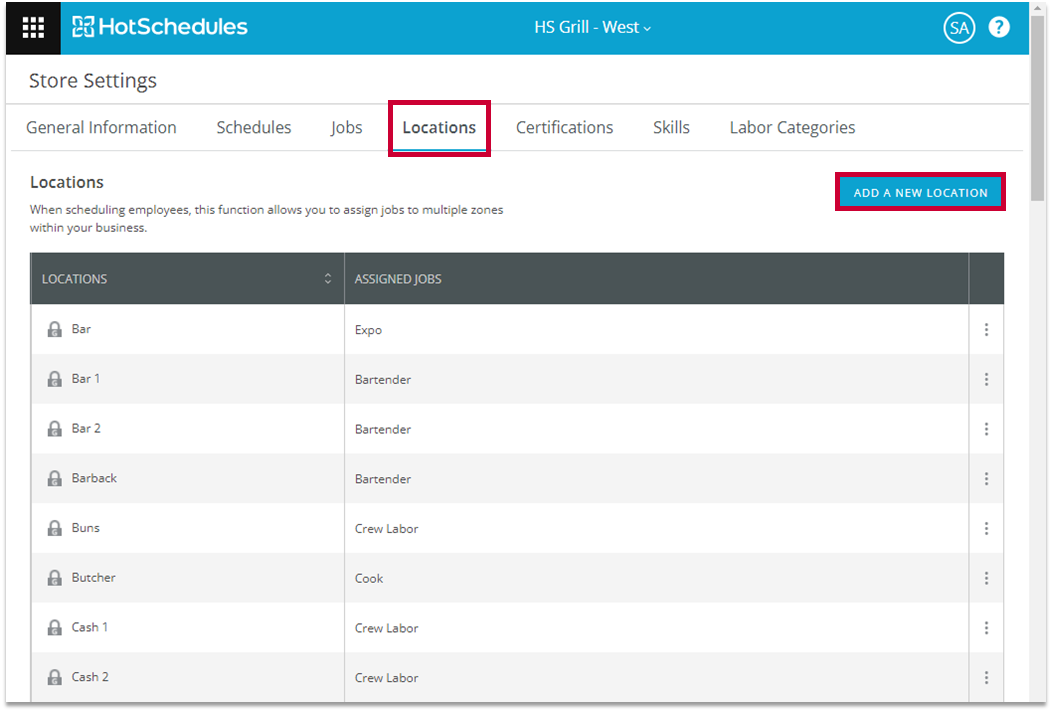 Fig.2 - ADD A NEW LOCATION
A pop-up window will display

Enter the Location Name

Select the jobs the location should be associated with

Select ADD LOCATION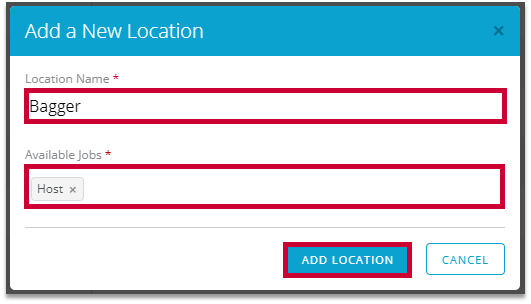 Fig.3 - Add a New Location modal

Editing Locations
Select the three-dot menu for the location that needs to be edited, then select Edit Location

Fig.4 - Edit Location
A pop-up will display

Update the Location Name if needed
Add or remove the Available Jobs
Select Done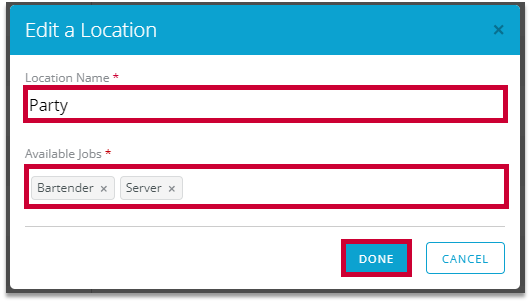 Fig.5 - Edit a Location
Please note: Locations created at the group level may have restrictions to what can be updated. Please reach out to the administrator of your organization to request changes to objects at the group level.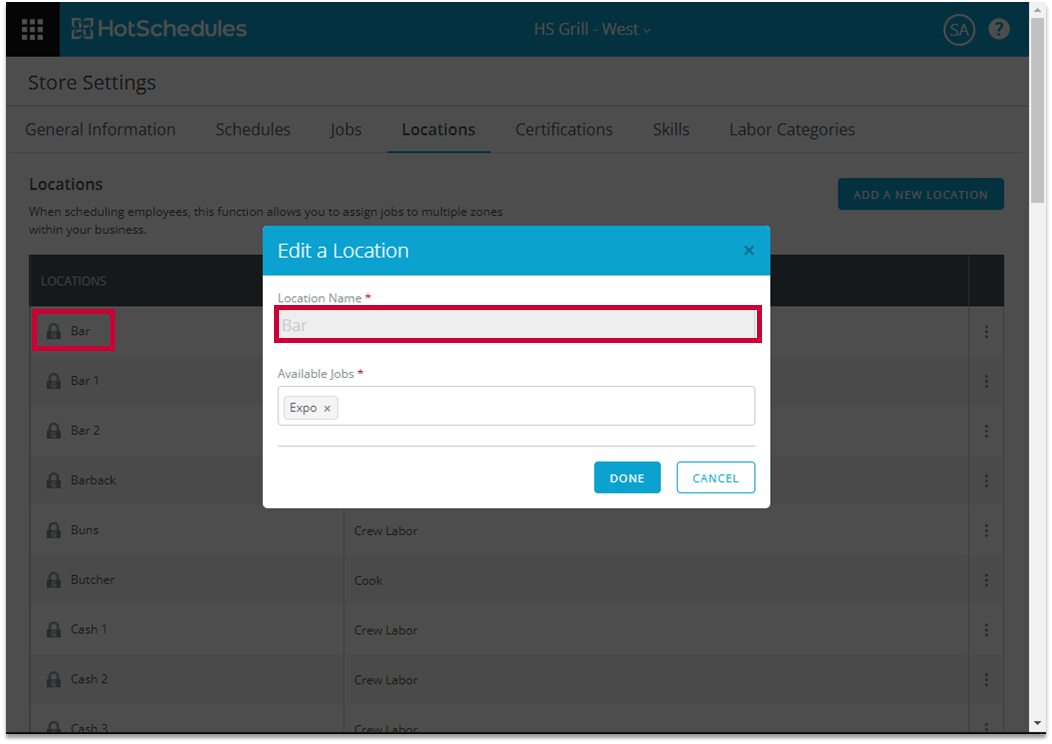 Fig.6 - Group-level object