You are able to easily add new or adjust existing locations, or sections, in HotSchedules.  Location examples may include the following: Patio, Upper Bar, Close, Open, Section A, Head Wait, Grill, Salad/Desert, or Trainer.  

In the Settings tab, navigate to the Company Settings area.  

To add a location, click Add in the Locations section in the right-hand column.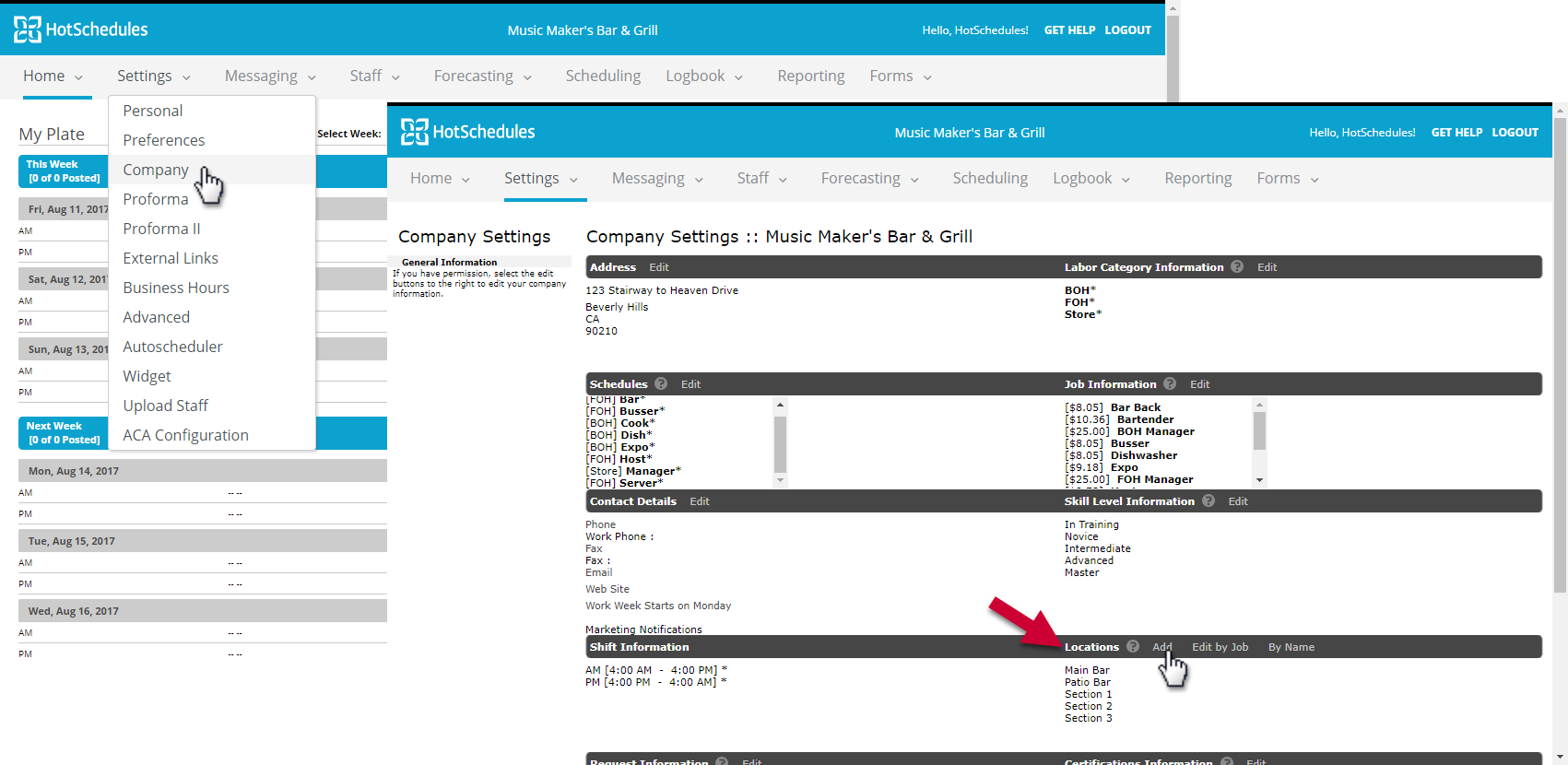 In the left-hand column, name the new location, and check the boxes beside the jobs with which it is associated.

Click Save Changes when finished.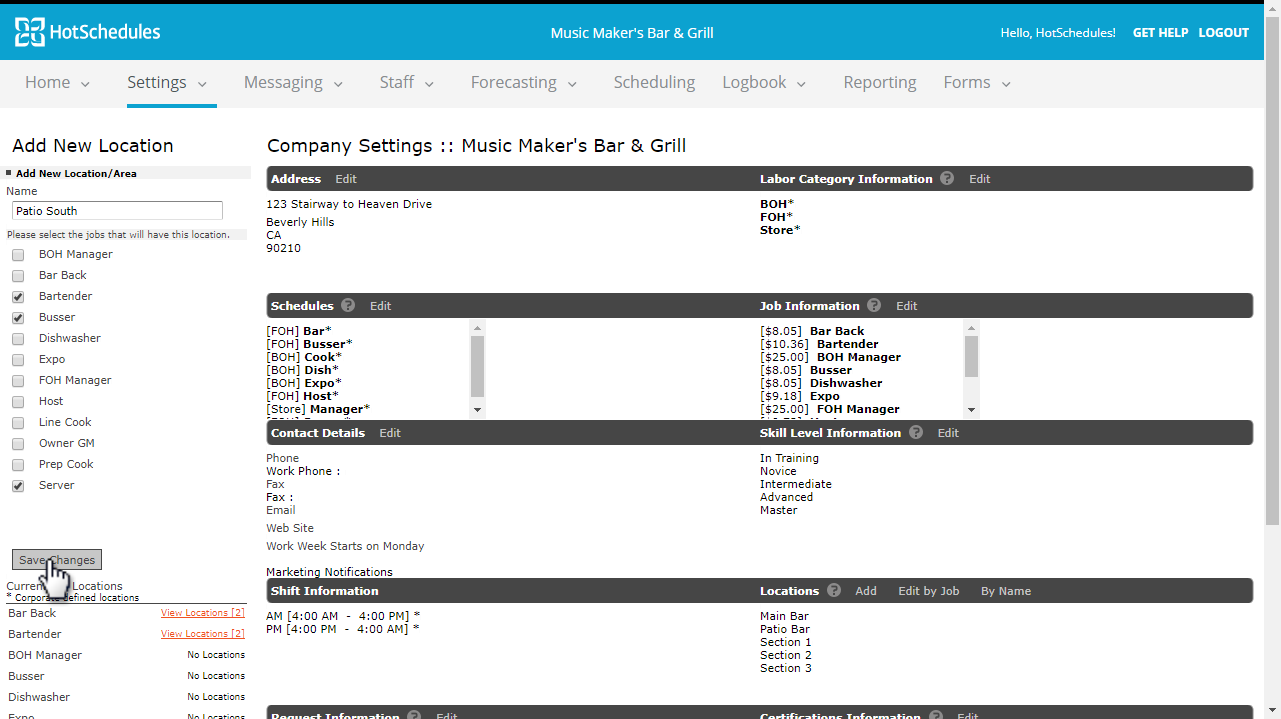 To adjust a location's name, click either By Job or By Name in the Locations section.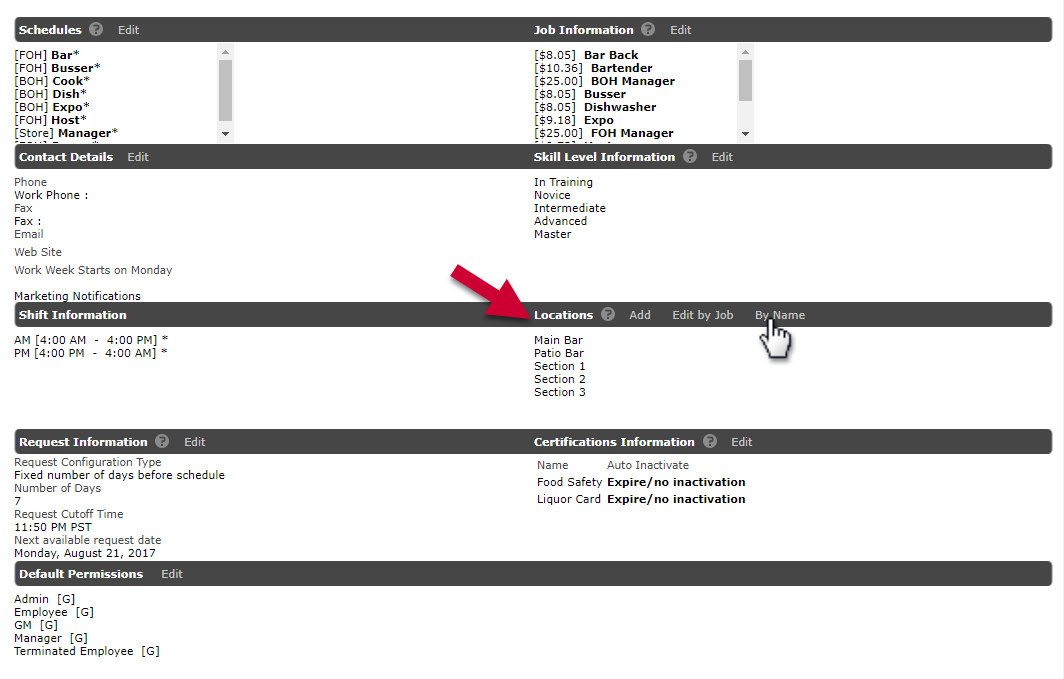 Highlight and retype the name you'd like to adjust.
Save when finished.