The Messaging tab makes it easy for you to communicate with the management team and team members right within HotSchedules.  It works like any online email tool, which means it is straightforward and simple to use.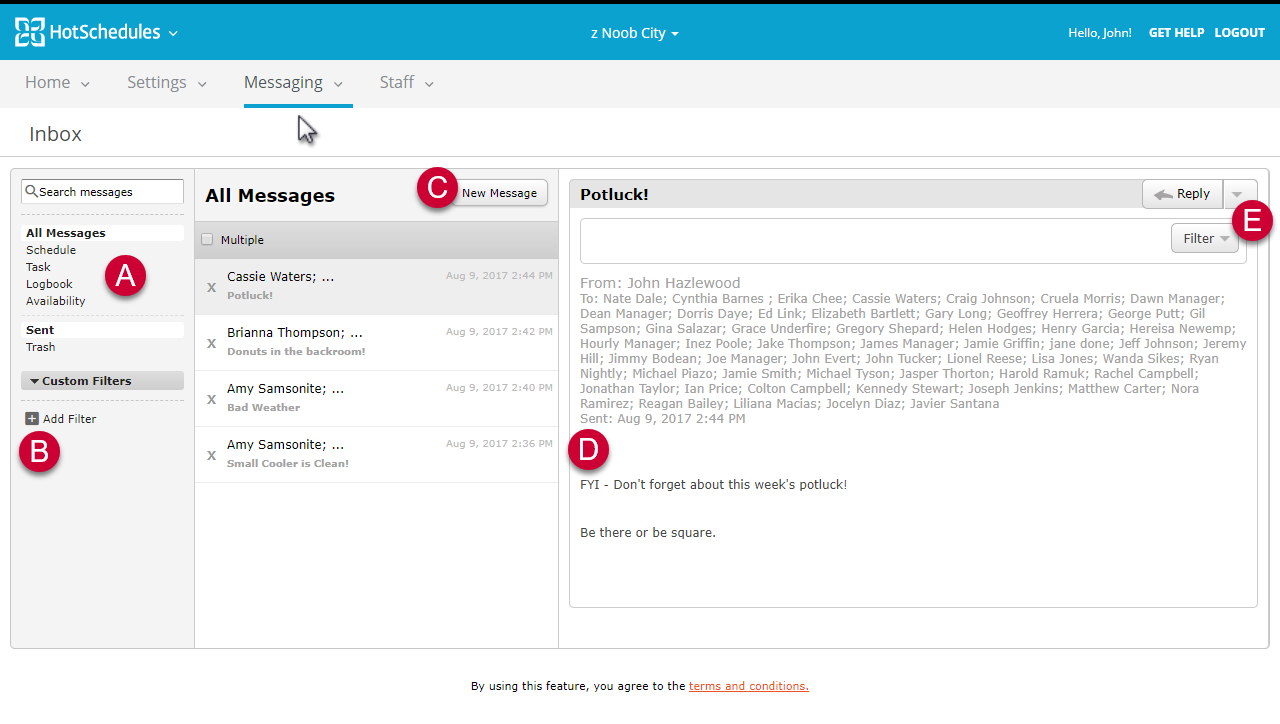 Clicking any of these filters will limit the messages displayed to only those associated with that filter. Automatic messages will come with filters already associated.  For example, schedule updates will show under the Schedules filter.

You can add custom filters, here.  You can then associate them with messages you receive later.  

To compose a new message, click New Message.  A new window will appear. Learn more about composing messages below.

Clicking any message in the middle column allows you to view it in the right column.  Bold messages in the list indicate it is unread.  

Reply, reply all, or forward a message using the top drop-down menu.  You can also associate a message with a filter, or create a new one using the bottom drop-down.




Delete messages by clicking the X beside it.



Affect multiple messages by checking the Multiple box, checking the appropriate messages, and then selecting the desired option from the drop-down.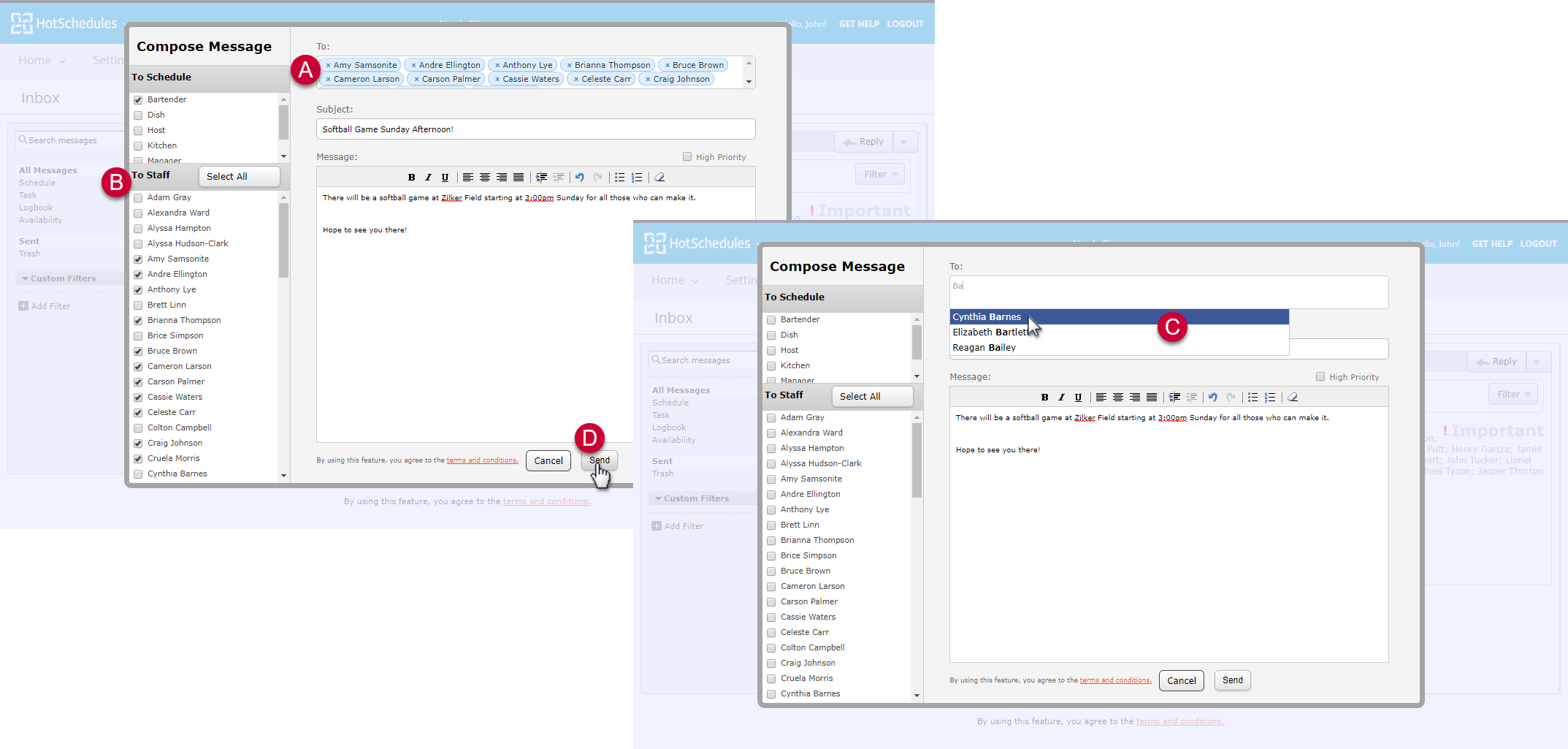 It is easy to select the recipients of any message you compose.

You can send a message to an entire schedule or individuals by checking the boxes next to the desired schedules and/or individuals.  The appropriate names will then be added to the recipient box.

You can also simply start typing a name into the recipient box.  A list will appear based on what you type, and you can select the appropriate name from the list.

By using the messaging service, you are agreeing to the terms and conditions.  When finished with the message, send Send.
Messaging Tab