In Schoox, certificates are automatically awarded whenever a student successfully completes a course.  As an academy administrator, you are able to customize the look of the certificate used within your academy.
To customize your certificate, click the Admin tab.  Then, under Your Academy, select Custom Certificate.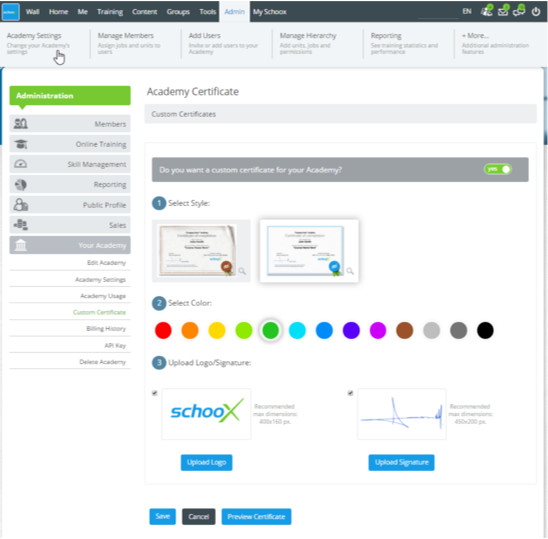 Here you can customize the certificate's style and color. You are also able to upload your logo, which displays on the right side of the certificate, and your signature, which displays on the left.
When you are finished, make sure to save your changes. After saving, you will be able to preview your changes by clicking Preview Certificate.