You, as an academy administrator or training manager, are able to mark an individual's course work as complete, if needed.
To mark a course or courses as complete for a student, navigate to the Employees Dashboard under Reporting, and click the individual's name.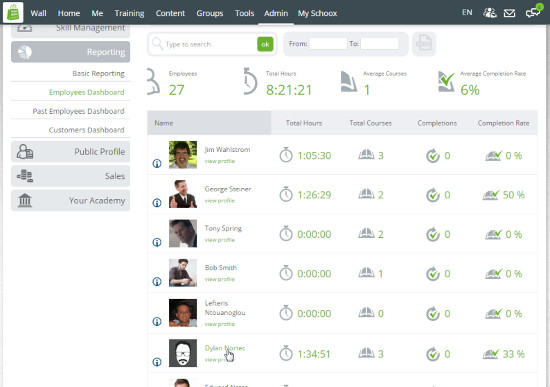 To mark a single course as complete, click the wrench icon within that course.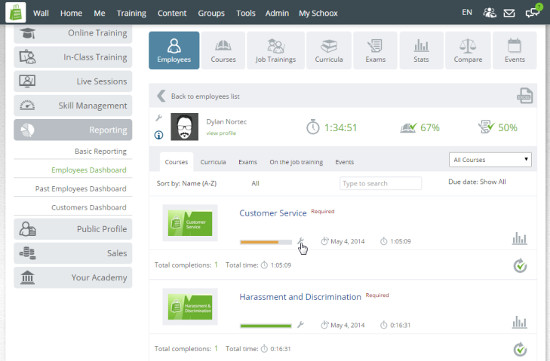 Check the box next to Mark as completed, and save.