Overview
MacromatiX Mobile Inventory Count has a direct impact on the profit & loss of a Restaurant. Regular and accurate counts of stock on hand will not only help orders to be more accurate but also reduce the amount of waste and urgent stock transfers. Restaurant Managers love using MacromatiX Inventory Count on a mobile device as they can instantly see inventory variances & investigate quickly to reduce any loss in stock and profit.
MacromatiX Inventory Count is designed to makes counting inventory on a mobile device fast, easy and effective because we know that regular and accurate stock counts helps you to have the right amount of stock on hand to run your Restaurant and feed your hungry customers your delicious menu items!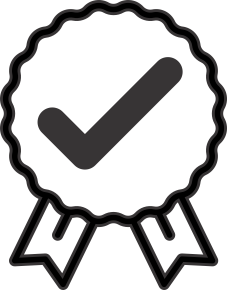 Best practices for an Inventory Count are as follows:
Inventory Counts should be performed regularly using a mobile device


MacromatiX offers a range of count types - Spot/Key Items, Daily, Weekly Monthly and Periodic

Multiple users can be counting inventory in different areas at the same time, making the count process fast and effective
Navigation
Log into the MacromatiX Mobile site directly on a mobile device and from the Menu select

Inventory Count

(Fig.1)

Select a count type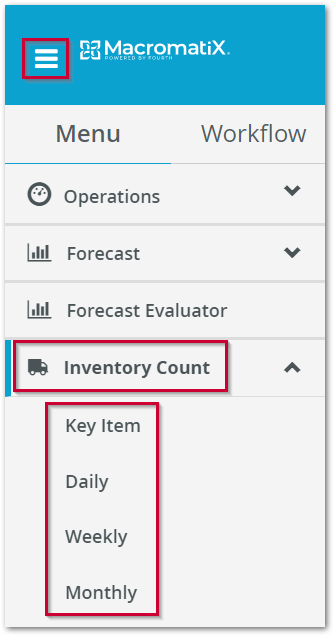 Fig.1 - Navigation to Inventory Count
Icons
| | |
| --- | --- |
| Icon | Description |
| | The connectivity icon will indicate if the device is connected to the internet or not. Blue means there is an internet connection, Red means no internet connection. |
| | The bell icon will indicate if you have any notifications for Mobile MX. The number in the top right is the amount of notifications that are waiting. Notifications include, an order could be waiting to be received, a transfer may be waiting for approval or new items may have been added to your travel path by Head Office. |
| | The in-progress icon will appear on the menu next to the count type when an inventory count has been started by any user for the restaurant. |
Searching for an item during an Inventory Count
On your selected Inventory count screen you will see a list of locations on the left hand side of the page. These locations appear because they contain items that have been selected for this count frequency. (Fig.2)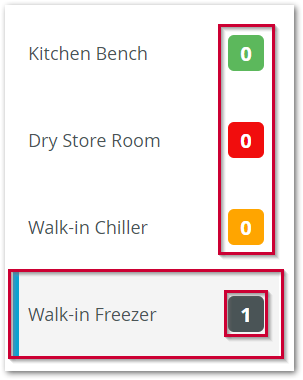 Fig.2 - Inventory Count locations
Highlighted in grey is the location that you are currently counting items in.
The number inside the square indicates how many items are left to count in that location. This number will reduce to Zero once all items are counted.
The colour of the square indicates the current result of the count in this location:
Green

indicates that all items are counted and the results are within the Restaurant tolerance level.

Orange

indicates one or more items are out of tolerance.

Red

i

ndicates one or more items are out of tolerance.

Black

i

ndicates that one or more items are still to be counted (including partial) and no items are out of tolerance yet. Once you finish counting all items in this location, the colour will change to one of the above colours.

The set of colours used in the Inventory Count module can be selected by your Head Office so they may appear different to the default set used here.
Select a location to count and it will shade grey
The main panel on the page will display inventory items from the location you selected.
After visually counting the item, enter the amounts into the Unit of Measure fields i.e. Outer, Inner, Unit (Fig.3)

Fig.3 - Units of measure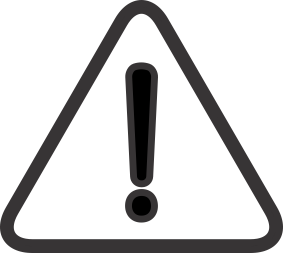 Some items have 3 different units of measure for you to choose to enter quantities in. Be sure the quantity entered is in the correct unit of measure for the item.



Please be aware of entering 0
Entering a 0 means there is 0 amount left of this item

Leaving the field blank will mean you have not counted this item yet
Once the quantities are entered, the circle on the right-hand side of the item will change to one of three results (Fig.4):

Green tick: Item is counted and is within expected tolerance.

Red tick: Item is counted but outside of expected tolerance - there is a variance.

Orange dots: The item has been partially counted. iT still needs to be counted in another location before a result is given by MacromatiX.




Fig.4 - Counted results
Once all items are counted select the ACTIONS drop-down and choose from the 3 options (Fig.5)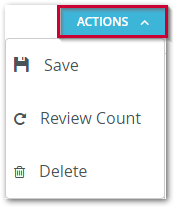 Fig.5 - Action options
| | |
| --- | --- |
| | Select Save and all entered quantities will be saved. Any user that returns to the count will see these saved quantities displayed. |
| | Select Review Count to review a report of the Inventory Activity since the last submitted count. After reviewing this report, you may choose to Save again, Submit the count, or return to the count by selecting View Active Count in the top left corner. |
| | Select Delete and all entered quantities will be deleted. |
Once the Review Count report has been reviewed, select ACTIONS and select Submit (Fig.6)
Fig.6 - Submit
A Finish Count pop-up will appear showing a summary of the count. (Fig.7)
You can choose to select CANCEL and return to the count to make any edits, or submit the count by selecting SUBMIT COUNT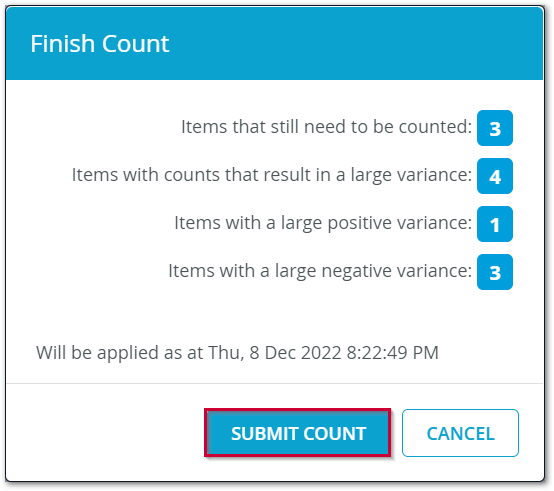 Fig.7 - Submit Count
Displaying options during an Inventory Count
At the top of the Inventory Count page, there are two drop-down tabs that allow the User to change the way the Count page displays items for counting. (Fig.8)
You can display items by locations, or by a list of single items or by item groups.
You can display all items or just the items that remain uncounted.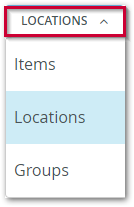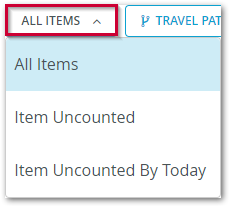 Fig.8 - Count display options
Searching for an item during an Inventory Count
When completing an inventory count, there is a Search Items field above the list of locations.
Start to type an item into

this field and items containing those letters will appear to select from (Fig.9)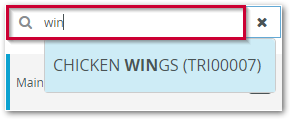 Fig.9 - Search results
Select the item and Macromatix will highlight the locations that this item is listed in (Fig.10)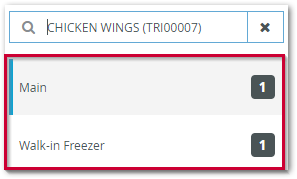 Fig.10 - Location results

When using the search feature during an inventory count you will only be able to search for items that are listed to be counted for that frequency.
Select X on the search field to clear the search and return to the previous display of items (Fig.11)

Fig.11 - Icon to clear search
Related Articles
Take a look at our other articles for MacromatiX Mobile Inventory
MacromatiX: Mobile Travel Path - Manage Items
MacromatiX: Mobile Waste - Recording Waste
MacromatiX: Mobile Transfers - Approving Transfers
Printable Guides
Coming soon.
Training
Talk to your MacromatiX account manager or send us an email if you are interested in learning more about our MX Masterclass sessions for Restaurant Users, Area Managers, Franchisee's or Head Office Administrators.